23 September 2020
Banner Jones welcomes two new appointments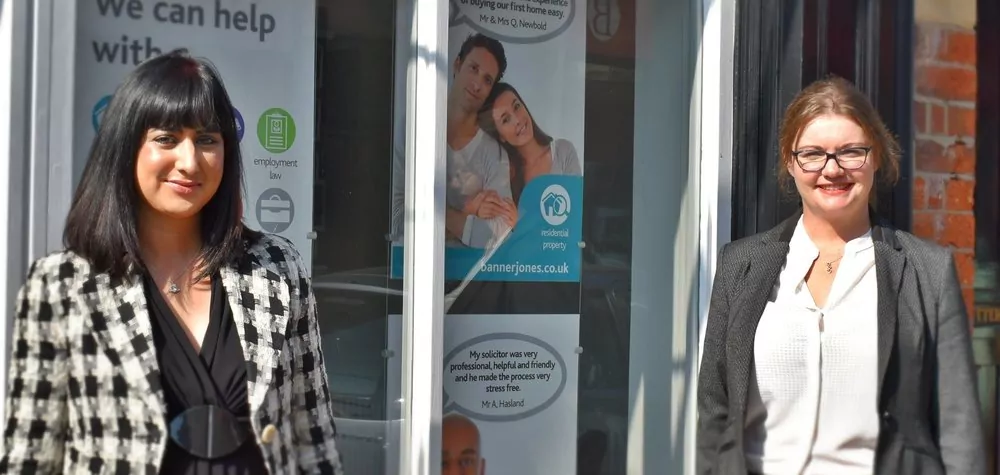 Leading law firm Banner Jones Solicitors has announced the further expansion of its teams with the appointment of Rachel Read-Hill, Family Law Solicitor and Barrister Jasmine Kumar, who joins Banner Jones in an In-House Counsel role.
Rachel joins the firm's Family Law team following an increase in demand for its family law services during the coronavirus pandemic. With nine years' experience, she boasts extensive knowledge in a wide range of family law matters such as divorce, financial arrangements, children disputes and cohabitation issues.
Commenting on Rachel's appointment, Head of Family Law Kelly Parks said, "The last few months have been a difficult time for everyone, and particularly for families and couples who were placed under significant strain due to the lockdown, school closures, and added financial pressure. We have worked continuously throughout the lockdown period to help clients in need, and in doing so, we have adapted to a new virtual way of working. Clients generally prefer the phone and video appointments that we now offer and so I'm now looking forward to working collaboratively with Rachel to help widen our client reach through continued agile working."
The firm has also welcomed Barrister Jasmine Kumar to the award-winning Care Proceedings team in Nottingham. Jasmine will work with the team who deal with all issues surrounding the safeguarding of children within the social care system.
Vince Beckworth, Head of Care: "Jasmine's move to Banner Jones to develop her career in the field of Children Law and Child Protection allows us to build upon our commitment to a strong advocacy team. Jasmine has enjoyed a successful career as an advocate in both criminal and regulatory law, and she is now looking to use her forensic skills to represent parents and families facing proceedings brought by Local Authorities and Social Care. Every child's welfare is the driving force of the Banner Jones' Care Proceedings team, which is why we have made it an absolute priority that families have been able to access advice from our expert team during the pandemic."
These are the latest in a string of 'strategic appointments' for Banner Jones amidst continued growth for the firm which offers a wide spectrum of legal advice for businesses and individuals.