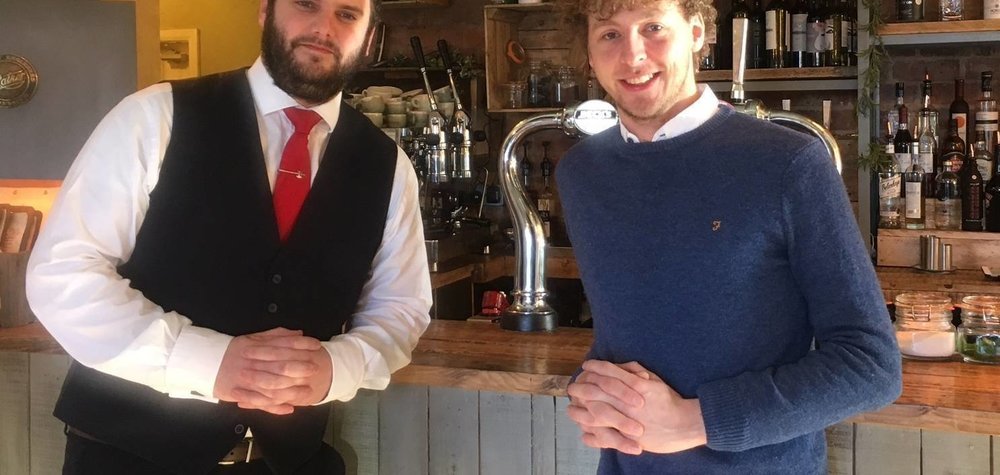 19-07-2017
Chesterfield-based Bottle & Thyme to expand workforce following 'overwhelming response' from customers
A joint venture between entrepreneurs Stephen Milner and engaged couple Gavin Grainger and Hannah Milner, the venue offers a relaxed café bar environment serving locally-sourced beverages and rustic style food during the day, and a sophisticated bar boasting live music and botanical-infused cocktails and craft beers by night.
With strong legal support from the business legal services department of law firm Banner Jones, the ambitious team took over the lease on the Knifesmithgate site in September of last year, before officially opening the doors to the public less than three months later on December 17th.
Now, just weeks later, the venue is set to further bolster its 10-strong team of baristas, bar staff and chefs in response to high demand from customers throughout the day and into the evening.
Co-owner and director Gavin Grainger said: "We have been absolutely blown away by the support we have received to date from our customers, as well as everyone who has helped us get Bottle & Thyme to where it is today - particularly Ian Osborn of Banner Jones who has been a huge help throughout.
"We are now looking to recruit a number of new members of staff and are focused on building the right team to ensure that we continue to further our reputation for excellent service delivered in a laid back, trendy environment. Training, as a result, will of course be a key ingredient."
Despite demand from customers exceeding expectation to date Gavin, Stephen and Hannah all say they remain committed to continuing to work with other Derbyshire-based businesses to meet their supply needs wherever possible – including Arden Coffee in Clay Cross, Owen Taylor and Sons Butchers in Leabrooks, Brampton's JMJ pottery and fellow town centre-based business Chocolate by Design.
Taking over the former Barclays Bank space, which had previously sat empty for a significant period of time, the business offers a range of gluten free food and drinks - with head chef Tom Barnett responsible for delivering a unique menu offering predominantly free-from options.
And despite setting their sights on expansion and growth in the future, Gavin says the priority is to 'solidify' the brand's existing offering first and foremost.
Gavin said: "Over the coming months our absolute priority is ensuring that this venue is getting it right, and that includes constantly listening and responding to feedback with regards the menu, the service, the live music, the drink options and the atmosphere.
"What we don't want is to be become victims of our own success; having to compromise on our vision for the venue, or our ambitions to source everything locally where possible and make everything from scratch because we have tried to expand too quickly.
"That said, when the time is right I have no doubt we'll have just as much fun launching venue number two as we have getting the original Bottle & Thyme up and running."
Bottle & Thyme's solicitor, Banner Jones' Ian Osborn, said: "It is fantastic to see such a unique and vibrant brand such as Bottle & Thyme come to Chesterfield and it was immensely rewarding to work closely with the company in negotiating a suitable lease from the landlord with concessions that have allowed the new venture to prosper.
"Chesterfield has seen significant regeneration over the last few years with exciting opportunities for new businesses cropping up all of the time. It was terrific to be involved with the development of Bottle of Thyme from the outset and I wish Gavin, Stephen and Hannah all the very best for the future as the brand grows."