Civil Partnerships
At Banner Jones we provide advice on civil partnerships and your civil partnership rights.
Civil Partnerships are for adult same sex couples who are not in existing registered partnerships or marriage and are not closely related. Couples who register have legal status as "registered civil partners" and acquire a package of civil partnership rights and responsibilities in the same way as a married couple.
Talk to our team today on:
0330 017 6309

Kelly Parks
Head of Family Law
Banner Jones Family Law Reviews
4.7
out of 5 based on
61
ratings
Frequently Asked Questions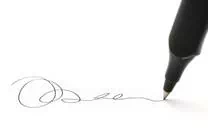 Protect your assets with a Will.
Don't leave it too late.
97% of our clients would recommend us to a friend
(Ongoing Client Survey)
Thankyou Helena Downing for all your excellent service.
Mr & Mrs W, Alfreton
The family department at Banner Jones have just completed the legal arrangements in respect of my divorce. The service I received was exemplary and I wanted to write to you to let you know this. I have been pretty constrained in relation to availability to meet and most of our business has been done over email which I appreciated. Responses have been very timely, updates provided regularly, deadlines hit and fees reasonable. I contrast this with the service provided by a large law firm in Sheffield in the early part of the year and your approach and that of your staff to customer services, in my view, sets your firm apart. Your firm came to me through personal recommendation by a friend and I shall be happy to do the same. Thank you again.
Mr C, Sheffield
Thanks for your assistance with my case, your advice has been invaluable, and I would certainly recommend Banner Jones to my family and friends.
Mr P Sheffield
We would like to thank our solicitor acting for us Richard, he did a great job and was very easy to speak to and very friendly. Extremely professional and we would use him again in the future.
Mr & Mrs S, Sheffield
Very efficient, friendly and professional. We would definitely recommend to friends and family. They made the whole experience problem free.
Mrs W, Mansfield
We're really grateful for the work you did for us. 10 out of 10!
Mr & Mrs S, Bridlington
Very easy to make appointments, very personal service from all people at Banner Jones, my solicitor was very friendly and put me at ease. If I needed a solicitor again, Banner Jones would be the first on my list.
Mr C, Dronfield
Brilliant service, kept well informed all the way through the process. Would definitely recommend.
Miss H, Nottinghamshire
Cannot fault the service, efficient, prompt and cautious. Matters explained very well and clearly. Pleasantly surprised.
Mr & Mrs D, Mansfield
Service provided was excellent. All the staff were very helpful, considerate and professional. I would highly recommend to friends and family.
Mr W, Nottinghamshire
Talk to our friendly team today on: 0330 017 6309

Kelly Parks
Head of Family Law