Road Traffic Accidents
Car and road traffic accidents are one of the most common causes of personal injury. If you, or a family member, have obtained a road traffic accident injury, through no fault of your own; we can help you. Our team of specialist solicitors will be able to advise you on your claim whether you were on foot, in a car, or on a motorbike or bike.
We can't stop accidents from happening, but we can all take steps to make the roads a little safer. Read our road safety tips (below) for road users including, drivers, bikers, horseriders and pedestrians.
We can offer you help with simple bruising and whiplash claims, through to representation of more serious or even fatal accidents. We have over 45 years of experience in high value personal injury claims.
How We Can Help
Our solicitors are experienced in assessing road traffic claims for accidents involving:
Car drivers
Passengers
Cyclists
Pedestrians
Public Transport
Motorcyclists
Claims against the Motor Insurers Bureau (MIB)
Overseas RTAs
We can advise you on your injuries and any financial losses incurred. You will get a free, initial consultation on a no win, no fee basis.

If you have been seriously injured in a road traffic accident, we do everything we can to ensure you have easy access to additional support and advice on issues such as employment, benefit and welfare rights. We can even do home visits if required.

We can also consider whether interim payments of compensation may be available to relieve financial pressures, and cover immediate expenses.
Free Assessment
If you think you have a compensation claim, contact us now for a free assessment of your case. You can also drop in to our dedicated Accident Claims Centre on Glumangate in Chesterfield. No appointment is necessary. We are your local experts and pride ourselves on winning over 95% of the cases we take on.
You can also call us on 0330 017 6306* or email claims@bannerjones.co.uk.
*calls cost no more than a local 01 number and are included in your mobile minutes.
Watch Our Video
Personal Injury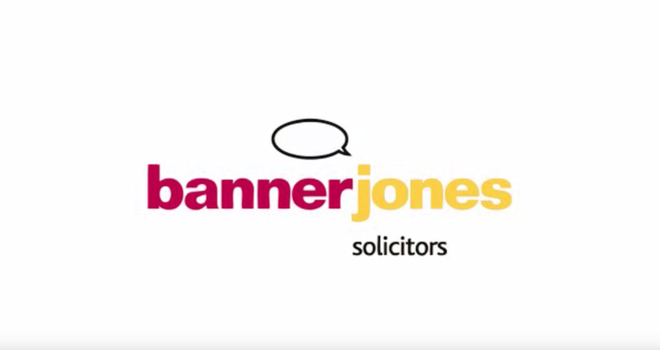 Simon Wright Executive Director and Head of Personal Injury passes on some key advice on the subject making a claim.
Untraced Motorist
Even if the motorist failed to stop and you were unable to obtain the registration number of the vehicle, a claim can be pursued against the Motor Insurers Bureau under the "Untraced Drivers Agreement". It is a condition, however, that the accident be reported to the Police within 5 days of the incident if claiming for property damage, or within 14 days if claiming for personal injuries. Failure to do so will jeopardise a claim.
Uninsured Motorist
If your injuries were caused by the negligent driving of an uninsured motorist, your claim could be referred to the Motor Insurers Bureau under the "Uninsured Drivers Agreement". MIB claims can be complex and it is important to instruct an experienced solicitor.
Frequently Asked Questions
97% of our clients would recommend us to a friend
(Ongoing Client Survey)
I was involved in an accident and my insurance company thought they had achieved the world for me by getting an offer of 50/50. This offer would mean not only would I get 50% of the damage done to my car, but would also lose my no claims bonus. I went to Banner Jones with all the paperwork and just a few weeks later I was banking a cheque for the full amount of damages and had my no claims discount. Great Service!
Mr B, Chesterfield
I can not fault Mr Banner in any way for the work he did for me. He was friendly and professional and he managed the case to my benefit. Thank you.
Anonymous
We are very satisfied with Banner Jones. May I also say the receptionists and secretaries were very kind and helpful.
Mr & Mrs W, Chesterfield
I am very grateful for all your efforts and a very satisfactory result. I cannot thank you enough for a first class service and I will happily recommend you to my friends and family.
Mr W, Nottingham