Half Price Wills for the NHS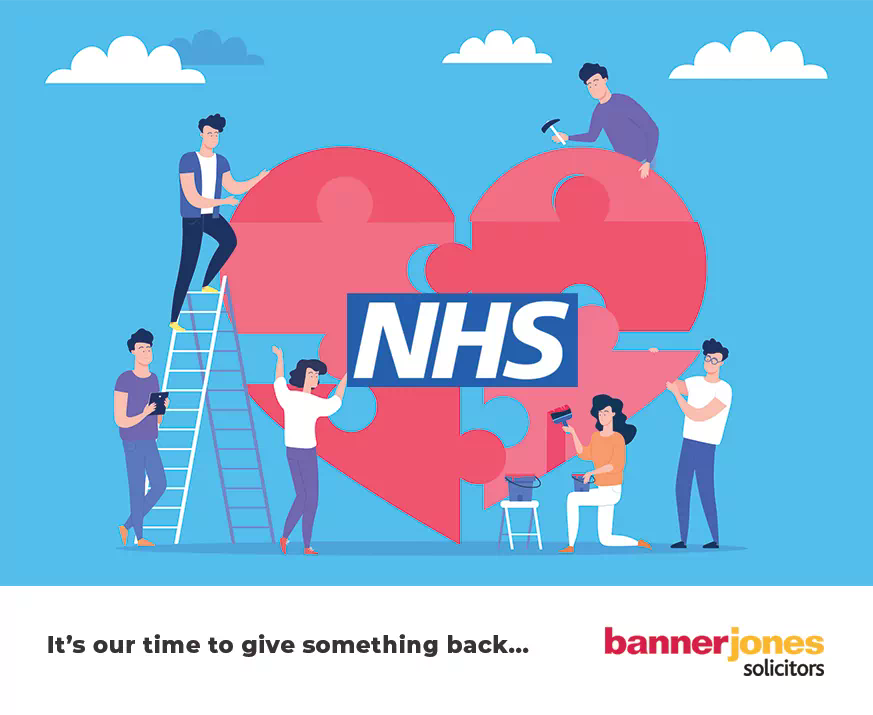 As a business we are extremely grateful for the sacrifices that NHS staff are making on our behalf, and as a little token of our appreciation Banner Jones are currently offering half price Wills to all local NHS staff for the next 12 weeks.
Your Will instructions can now be taken over the phone by our friendly Wills Team, for everyone's convenience and safety.
Telephone Service
Call us on 0344 659 9046 to book an appointment
Our expert legal team will talk everything through at a pace that suits you, answering all the questions you have, so we can provide you with a Will that is right for your individual circumstances.
Please note: This is not an automated online Will making service, you will be speaking to a member of our friendly legal team.
What to do next
Call us on 0344 659 9046 to book an appointment
Or if you prefer email us
An appointment will be arranged to speak to our experienced legal team.
Additional useful information
Download your Will questionnaire before the appointment. This is not compulsory as we will go through this with you at your appointment, however sometimes it can help to be prepared ahead of time.
Email us your completed form ahead of your telephone appointment.
At the end of your telephone appointment we will have all the information to write up a draft Will. Once you are happy, we complete the final version and send that version to you, along with instructions on how to get your Will signed and witnessed at home.
The process should take no longer than 10 working days.


For your safety we need to know that you are calling under your own free will and are under no duress or pressure from a third party to write the Will. Please do not be offended if during the call we ask a series of questions to confirm this.