Applying to Court
Applying to the court is often seen as the last resort because you can only apply to the court when you have ensured that all avenues of amicable agreement have been exhausted. You cannot issue an application without first attempting, or being assessed for, mediation. It is important to remember that a court battle can be a long drawn out series of hearings and, throughout this, your children will be aware of what is happening. They may have to speak to the Court welfare officer (Cafcass officer) during this time, too.
The Cafcass service are instructed to make preliminary enquiries once your application is made. They will speak to you and the other parent before the first hearing, and make written recommendations to the Court. The Cafcass officer will also be available to discuss issues with you both at the first hearing.
If an agreement can be reached at the first hearing, an order can be made either on a final basis, or on the basis that it is reviewed in the future.
If an agreement can't be reached and the Cafcass has no welfare concerns for the children, then the Court will list the case for a contested hearing where each of you will be able to submit a statement setting out what you believe is best for your children. If there are welfare concerns, possibly due to historic aggression or violence, the Court will make orders to enable it to get to the bottom of what has happened. The Cafcass service will be asked to prepare a more detailed report where the children's wishes and feelings will be one of the factors that the court will need to consider.
If the Court have to make the final decision on the arrangements for your children, then your ability to control the final outcome has been lost. This is why the vast majority of separating parents manage to make their own arrangements outside the Court arena.
If you are considering applying to the court, speak with one of our family law specialists. They are highly experienced, and can provide you with support and guidance during the court process. They may also be able to advise you of other options that may be available to you.
We have offices in Chesterfield, Sheffield, Dronfield, Mansfield, Nottingham, Derby, Ilkeston and Bulwell.
For more information on applying to the court, or to arrange an appointment with our expert Family Law department, call 0330 017 6308* or email info@bannerjones.co.uk.
*calls cost no more than a local 01 number and are included in your mobile minutes.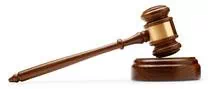 Fixed Fee Interview
First 30 minutes Free
Frequently Asked Questions
Tweets
Don't miss the chance to visit our lunchtime #FamilyLaw legal clinic in #Mansfield, every Wednesday from 12pm-2pm. Cathryn Young, our experienced Family Law solicitor, will be on hand to provide you with free legal advice, please call 01623 675 800 to make your appointment now. https://t.co/Nsf9oMc34d
Follow bannerjones
97% of our clients would recommend us to a friend
(Ongoing Client Survey)
Thankyou Helena Downing for all your excellent service.
Mr & Mrs W, Alfreton
Thanks for your assistance with my case, your advice has been invaluable, and I would certainly recommend Banner Jones to my family and friends.
Mr P Sheffield
We would like to thank our solicitor acting for us Richard, he did a great job and was very easy to speak to and very friendly. Extremely professional and we would use him again in the future.
Mr & Mrs S, Sheffield