Grounds for Divorce
There are five main grounds for divorce and to be able to obtain a divorce it requires you to have been married for one year and for one party to be able to show that the marriage has broken down irretrievably.
At Banner Jones we have a team of expert divorce solicitors who are highly experienced and will treat each case uniquely depending on your circumstances. Our family law specialists achieve solutions through confidential settlements and are always on hand to provide support through the divorce process. We have worked on many divorce cases and we know divorce can be a stressful time that why we ensure we are there to support you through the process.
Talk to our team today on:
0330 017 6309

Kelly Parks
Head of Family
Banner Jones Family Law Reviews
4.7
out of 5 based on
61
ratings
Adultery
You can obtain a divorce immediately providing you can prove adultery. The adultery does not need to be the cause of the breakdown of the marriage. You do, however, need to be able to prove that your spouse has had sexual intercourse with a member of the opposite sex and it is not sufficient simply to suspect that adultery has taken place. It is best to ensure in advance that your spouse will agree that they have committed adultery.
You cannot petition for a divorce on the basis of your own adultery. In these circumstances either your spouse needs to petition for divorce on the basis of adultery or you need to be able to state a different reason for divorce.
Adultery cannot be used in cases of sexual intercourse with a member of the same sex.
Unreasonable Behaviour
Unreasonable behaviour is one of the most common grounds for divorce in England.
A petitioner must demonstrate that their partner has behaved in a way that makes it intolerable for them to continue living together. A partner petitioning using the basis of unreasonable behaviour should set out a number of allegations against the respondent.
Depending on the seriousness of the allegations, such as domestic violence, you may only be required to provide two or three allegations. If the allegations are less serious, such as your partner's excessive work, or drinking or being irresponsible with money, then you may be required to provide six to eight allegations.
Establishing and agreeing the contents or allegations of the divorce petition before issuing proceedings can help to save both time and money. With this in mind, we would advise (if appropriate and safe to do so) that we disclose what you will be putting forward with your partner before we lodge the petition with the court in order to avoid difficulties later on.
Separation For Two Years & The Other Party Consents To A Divorce
If your spouse refuses to agree, then you cannot obtain a divorce on this basis. You must be clear that the marriage was at an end before the two year period starts to run.
Separation For Five Years When Consent Is Not Required
You will be entitled to obtain a divorce without consent after you have lived apart for a period of five years.
Desertion By The Other Party For Two Years
You can obtain a divorce if your spouse has deserted you and you have lived apart for a period of at least two years before starting the divorce. This is when your spouse has left you, against your will, for more than two years. The petitioning spouse must be able to demonstrate to the courts satisfaction that they always wanted their partner to return during this time, otherwise it is not desertion. Due to the other grounds for divorce that exist, it is very rare to come across a petition on this basis.
Fixed Fee Divorce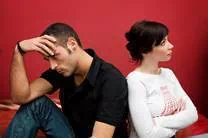 Fixed Fee Divorce
A fresh approach...
Frequently Asked Questions
97% of our clients would recommend us to a friend
(Ongoing Client Survey)
Thankyou Helena Downing for all your excellent service.
Mr & Mrs W, Alfreton
The family department at Banner Jones have just completed the legal arrangements in respect of my divorce. The service I received was exemplary and I wanted to write to you to let you know this. I have been pretty constrained in relation to availability to meet and most of our business has been done over email which I appreciated. Responses have been very timely, updates provided regularly, deadlines hit and fees reasonable. I contrast this with the service provided by a large law firm in Sheffield in the early part of the year and your approach and that of your staff to customer services, in my view, sets your firm apart. Your firm came to me through personal recommendation by a friend and I shall be happy to do the same. Thank you again.
Mr C, Sheffield
Thanks for your assistance with my case, your advice has been invaluable, and I would certainly recommend Banner Jones to my family and friends.
Mr P Sheffield
We would like to thank our solicitor acting for us Richard, he did a great job and was very easy to speak to and very friendly. Extremely professional and we would use him again in the future.
Mr & Mrs S, Sheffield
Exceptional service at a very reasonable cost.
Mr G, Forest Town
Banner Jones are excellent, the Family team had some strategy to their advice rather than just giving bog standard legal advice.
Mr T, Whittington Moor
I used Kelly Walters for my divorce, and both her and her secretary, Dawn, were professional, efficient and friendly. I have used other solicitors before, but Banner Jones are by far the best.
Ms S, Sheffield
We're really grateful for the work you did for us. 10 out of 10!
Mr & Mrs S, Bridlington
Brilliant service, kept well informed all the way through the process. Would definitely recommend.
Miss H, Nottinghamshire
Cannot fault the service, efficient, prompt and cautious. Matters explained very well and clearly. Pleasantly surprised.
Mr & Mrs D, Mansfield
Talk to our friendly team today on: 0330 017 6309

Kelly Parks
Head of Family