Top 10 Tips for Moving Home
Moving home can be just as stressful as it is exciting. We want to help ease the process and make sure you reduce unnecessary stress and worry as moving day approaches. Check out our top tips below to ensure a smooth and easy transaction!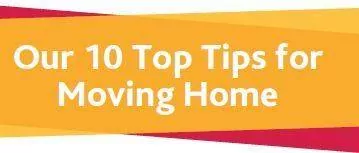 If you'd like to find enquire about using Banner Jones for your conveyancing needs, please visit our Residential Property page, or email us on info@bannerjones.co.uk.
Instant Conveyancing Quote
Complete our short form to get an instant, no obligation quote.
Fast, safe, secure, online conveyancing
Flying Start
We know how important time is to you, especially when moving house.
Our new Flying Start portal allows you to complete the initial part of the process online at your convenience.
You can agree your quote, sign the T&Cs, complete a selfie online ID check and fill out your initial paperwork from your phone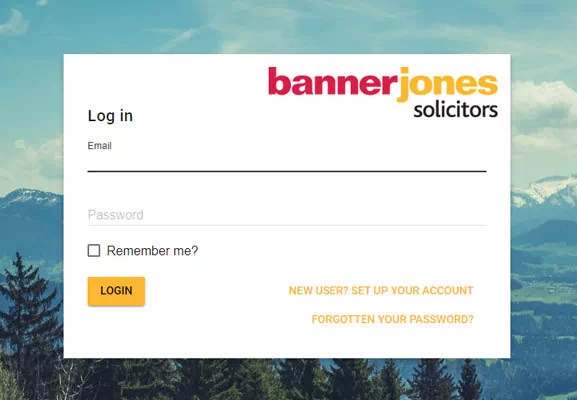 Key Benefits
Speeds up the conveyancing process - Typically saves 2 weeks on the average transaction.
Safe & Secure - Two factor authentication so you can be assured you information is always secure.
Quick & Convenient - Complete your initial documentation online, meaning that you don't need to print, sign or post important documents back to us.
Easily provide ID - Full integration with a state-of-the art selfie I.D. verification tool, meaning you don't need to visit the office to provide ID.
Secure Communication - Easily communicate with our team directly through the portal.
Choose Banner Jones When Buying A House
If you are considering the purchase of a new build house, you may want to look into the new help to buy scheme which was launched in April this year. Banner Jones have already helped buyers move into properties using this scheme, and we can help you every step of the way.
At Banner Jones, our highly trained solicitors in Sheffield, Mansfield, Dronfield and Chesterfield offer support and care to all of our clients. We take a professional approach to each case whilst ensuring that all of our services are fully confidential. We provide advice on each of the steps involved in buying a house to help guide you through the conveyancing process.
Chesterfield and Mansfield removals
At Banner Jones Solicitors, we intimately understand the emotional, physical and financial strains our clients face when moving home. In an effort to further reduce the stress of moving for our clients, we can recommend some of the best removals companies in the local area to ensure that everything is well taken care of from initial quote, through completion and ultimately right through to the sigh of relief that comes when you sit on the sofa once everything is done.
Offering bespoke quotes from the transportation of a few items of furniture through to the packing, transporting and unpacking the contents of large family homes and beyond, we hope that our conveyancing clients will enjoy the peace of mind that comes with knowing that the contents of your home are being handled and transported with great care.
With proven track records, comprehensive insurance, experience and professionalism, we are confident that these local companies will provide a removals service to suit your requirements.
97% of our clients would recommend us to a friend
(Ongoing Client Survey)
The service I received was excellent.
Mrs B, Dronfield
The receptionist staff on both days we visited your office were extremely friendly and the whole experience of dealing with Banner Jones was wonderful
T Howard
The service I received couldn't have been better!
Mrs C, Chesterfield
I received excellent service for the purchase of my house
Mrs S,Sheffield
I would like to thank you for everything you did towards the sale of my house and buying this one over here. You smoothed some very difficult times for me and your calm approach put things into perspective. It's good to be able to trust someone in that situation. It was a pleasure to deal with you and I wish you all the best in your career in the future. If I ever think of moving home again, I will be in touch. I couldn't have done it without you! You go that extra mile.
Ms W, Chesterfield
Would highly recommend this firm, my recent house purchase was all sorted in 4 weeks. Kate Skelton was excellent! Very thorough, kept me updated, returned my calls, couldn't fault the service in any way. Had tried to buy a couple of properties in the last year and the other law firms in Chesterfield handling those sales for the people I was buying from were not good... I followed Kate's advice and so glad I did as I have a great property and I'm really happy. I have used Banner Jones for employment issues and an accident claim over the last 15 years.
Ms P, Wingerworth
Thank you for your excellent service, as a first time buyer your advice was a welcome comfort.
Mr S, Chesterfield
Everyone was very helpful and made the experience of buying our first home easy and stress-free.
Mr & Mrs Q, Ecclesfield
Kate and Nathaniel made the process of buying our house incredibly straightforward. Everything was explained clearly and without legal jargon. They were calm even when there was an issue very near to completion, which helped us stay calm.
Ms T, Newbold
Great service from start to finish. Josh kept us updated throughout the process and was always very prompt with responses. Highly recommended.
Mr & Mrs B, Mansfield
Frequently Asked Questions