Top 10 Tips for Moving Home
Moving home can be just as stressful as it is exciting. We want to help ease the process and make sure you reduce unnecessary stress and worry as moving day approaches. Check out our top tips below to ensure a smooth and easy transaction!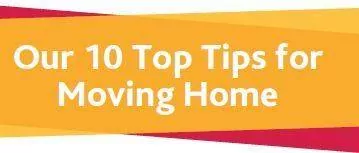 If you'd like to find enquire about using Banner Jones for your conveyancing needs, please visit our Residential Property page, or email us on info@bannerjones.co.uk.
Reversion Scheme
These equity release schemes involve you selling all or part of your home to a Reversion Company. In return, you receive a lump sum or a monthly income. You and your partner can stay in the home, usually rent free, for the rest of your lives. When the property is eventually sold (usually on the 2nd death), the Reversion Company receives a % of the sale proceeds equal to the % of the property that they bought from you.
Lifetime Mortgage Equity Release Schemes
This heading covers a variety of different equity release mortgage schemes, all of which involve you borrowing money secured on the value of your home. Again, you can receive either a lump sum or a monthly income. You continue to own all of your home and the loan is repaid to the lender when your home is sold. You can choose whether to make interest payments or whether the interest is "rolled up" and paid back when the property is sold.
Equity Release Advice
If you are considering releasing some of the equity in your home, please book an appointment and we will be happy to discuss your options. We can meet you with your financial adviser if you wish, to make sure the advice is integrated. If you do not already have a financial adviser, we would be happy to recommend a specialist, independent adviser who can discuss your circumstances in detail.
97% of our clients would recommend us to a friend
(Ongoing Client Survey)
The service I received was excellent.
Mrs B, Dronfield
I received excellent service for the purchase of my house
Mrs S,Sheffield
The receptionist staff on both days we visited your office were extremely friendly and the whole experience of dealing with Banner Jones was wonderful
T Howard
The service I received couldn't have been better!
Mrs C, Chesterfield
We're really grateful for the work you did for us. 10 out of 10!
Mr & Mrs S, Bridlington
Very easy to make appointments, very personal service from all people at Banner Jones, my solicitor was very friendly and put me at ease. If I needed a solicitor again, Banner Jones would be the first on my list.
Mr C, Dronfield
Brilliant service, kept well informed all the way through the process. Would definitely recommend.
Miss H, Nottinghamshire
Cannot fault the service, efficient, prompt and cautious. Matters explained very well and clearly. Pleasantly surprised.
Mr & Mrs D, Mansfield
Service provided was excellent. All the staff were very helpful, considerate and professional. I would highly recommend to friends and family.
Mr W, Nottinghamshire
Frequently Asked Questions