What is furlough leave?
Furlough leave is a government scheme that will allow businesses to continue paying a contribution to the salaries
of employees who are not required to work "by reason of circumstances as a result of coronavirus or coronavirus disease". The furlough scheme is known as the CJRS.
"Furloughed" means that an employee has been put on a period of leave during which they are not required to work. The scheme does not directly change the employment relationship between the employer and employee. Rather, it allows the employer to agree with employees that they will be put on temporary leave of absence and then recover a proportion of pay from HMRC in respect of employees on furlough leave.


Am I eligible to claim?
Any employer can claim provided that they:
Had created and shared a PAYE payroll scheme on or before 28th February 2020;
Have enrolled for PAYE online; and
Have a UK bank account.
This includes businesses, charities, recruitment agencies with agency workers paid through PAYE, and public authorities. Individuals who employ people and pay them through payroll can also claim, for example those who employ nannies.


Which employees are covered under the scheme?
This scheme will apply to all employees and workers on PAYE. This will include those on zero-hours contracts.
You can only claim for furloughed employees that were on your PAYE payroll on or before 19th March 2020 (previously 28th February 2020) and which were notified to HMRC on an RTI submission on or before 19th March 2020. This means an RTI submission notifying payment in respect of that employee to HMRC must have been made on or before 19th March 2020.
Employees that were employed as of 28th February 2020 and on payroll (i.e. notified to HMRC on an RTI submission on or before 28th February) and were made redundant or stopped working for the employer after that and prior to 19th March 2020, can also qualify for the scheme if the employer re-employs them and puts them on furlough.


What do employers need to do?
An employer will need to identify affected employees (those who are not required to work "by reason of circumstances as a result of coronavirus or coronavirus disease") as 'furloughed' workers and inform their employees of this.
The most up to date version of the guidance states that even with the right to furlough in the employment contract, employers need to obtain their employees' agreement to become furloughed workers. You must also be able to demonstrate this agreement. Not only is it best practice to document any correspondence and/or action relating to furlough leave, it is essential that you document your employee's agreement to become a furloughed worker in writing. HMRC have also said that records about furlough must be kept for at least 5 years, and the actual agreement regarding furlough leave will be vital in supporting your claim for support under the CJRS.
Employers must remember to discuss with their staff the intention to furlough and make any changes to the employment contract by agreement; legal advice should be sought on the process.
Once employees have been identified as furloughed workers, employers need to submit information to HMRC about the employees that have been furloughed and their earnings through the new online portal. It is hoped that the first payments will be made to employers by 30th April 2020.
Claims should be started from the date that the employee finishes work and starts furlough, not when the decision is made, or when they are written to confirming their furloughed status.


What can I claim for?
The CJRS has now been extended until the end of June 2020 and the Chancellor has said he will continue to keep it under review. You can claim for up to 80% of an employee's wages, up to a cap of £2,500 per month. Wages include past overtime and compulsory commission payments (if you are contractually obliged to pay your employees commission). You can also claim for the associated employer's national insurance contributions and pension contributions. You can also claim 'fees', but HMRC have not yet clarified what this could entail.
Employees must not undertake any work for their employer whilst on furlough leave. This means that they cannot be called to work during the furlough period or carry out any work from home. This claim should be for 80% of the employee's salary, as in their last pay period prior to 19th March 2020.
If, based on previous guidance, you have calculated your claim based on the employee's salary as at 28th February 2020 (and this differs from their salary in their last pay period prior to 19th March 2020) you can choose to still use this calculation for your first claim.
The amount of salary for the employee must disregard anything which is not "regular salary or wages". This includes disregarding any performance related bonus or discretionary payments (including tips), any conditional payments (e.g. where a threshold must be met) and any non-financial benefits.
You cannot claim for any salary which is "conditional on any matter". This may exclude any salary payments which the parties have greed are conditional on the CJRS paying out.
You can claim for earnings that you "reasonably expect to be paid" to the employee. This seems to include deferred earnings, deferred until the CJRS pays out (provided they are not conditional on the CJRS paying out).


Does the employer have to make up the 20% difference in the employees' wages?
The government says that an employer is under no obligation to make up the 20% difference in the employee's normal salary. However, most employment contracts will not permit an employer to reduce their employees' wages. Without this contractual right, they must obtain their employees' agreement to reduce pay.
It is best practice to document any correspondence and/or action relating to wage reductions in writing and get an employee to sign this. Employers need to be mindful that withholding 20% of an employee's salary would usually amount to an unlawful deduction of wages unless the employee consents.


What can I NOT claim for?
You cannot claim for discretionary bonuses, discretionary commission payments or benefits in kind (such as health insurance benefits or company cars).


What is the process for off-payroll working or IR35?
In this scenario, if the public sector organisation wished to furlough a contractor, they would have to confirm this with both the contractor's Personal Service Company (PSC) and the fee-payer (as set out in the off-payroll working rules, usually the agency paying the contractor's PSC). It should be formally agreed between these parties that the contractor is to do no work for the public sector organisation during their period of furlough.
The fee-payer would be able to apply for the furlough payment of 80% of the monthly contract value, up to a maximum of £2,500, as well as the employer National Insurance contributions (NICs) on that subsidised wage. The fee-payer would then pay at least the amount of wage-grant received to the PSC, and report the payment via PAYE using the contractor's details, making the usual tax and NICs deductions for contracts in scope of the off-payroll rules. The PSC would then be required to report the amount it pays to the contractor as deemed employment income via PAYE using box 58A on the PAYE Real Time Information return.
Where a contractor is continuing to receive payments from a public sector client (including through the CJRS or other any other scheme), income from this client should be excluded from any calculation of the reference pay for the purposes of the CJRS if the contractor also decides to furlough themselves as an employee or director of their own company.


Can an employee inform their employer they are taking furlough leave?
An employee cannot declare themselves on furlough leave. It is up to the employer to decide if an employee is to be furloughed. They can however request that their employer put them on furlough leave.


What happens to an employee's rights during furlough leave?
An employee's rights will not change during furlough leave. They will remain an employee of the business and will continue to accrue continuity of service and holiday pay.


How do I notify employees that they have been placed on furlough leave?
You must notify employees in writing. It is not adequate to only notify them verbally. You must also keep a record of this written notice, and it must be kept for 5 years.
You also need to have the employee's written agreement to be placed on furlough leave unless you have a contractual right to place them on furlough leave.
This is significant; previous guidance only required written notification, not agreement. This may mean that many employees who have already been furloughed may not fall within the meaning of the Scheme.


What do I claim for if my employees' wages vary from month to month?
This will depend on when each employee began working for you. If an employee has worked for you for 12 months or more, you can
claim the highest of either:
The same month's earnings from the previous year. For example, if you are furloughing an employee for one month from 1 April to the 1 May 2020, you could claim for what that employee earned from 1 April to 1 May 2019; or
An average of the employee's monthly earnings for the 2019-2020 tax year.
If an employee has worked for you for less than 12 months you should claim for their average monthly earnings since they started
work.
If an employee began working in February 2020, you should work out a pro-rata for their earnings.
For all of the above situations, only 80% of any average or previous earnings can be claimed up to the maximum of £2,500.


Do I have to pay the National Minimum Wage (NMW)?
You don't have to pay the NMW whilst the employee is furloughed, but you should make sure that the 80% is based on the applicable rate of the NMW, which goes up each year in April.
If an employee undertakes any training whilst they are furloughed, then you should ensure that they are paid the NMW.
It's our view that the furlough scheme is a payroll scheme, as the guidance for the CJRS makes it clear that the employment relationship is continuing at all times and in every other aspect businesses should do what they would do but for the CJRS and OVID 19. So, if you would increase pay pursuant to the NMW Regulations in April 2020, then you should do so, whether your employees are furloughed or not. The CJRS is a red herring because it covers payment of salaries, but it does not change the employment obligations you have to your employees under their contract, and this is made clear in the guidance. To not pay the applicable NMW is a risk, which could lead to a fine.


Can employees do any work for the business whilst on furlough leave?
Whilst on furlough leave, an employee must not undertake any work that generates revenue for your business or provides a service to you or any linked or associated organisation. However, they can carry out training or do volunteer work, as long as it is in line with Public Health England guidelines.
Can my employees work elsewhere when on furlough leave?
Yes. They can still receive furlough pay and go and work for another employer – unless they are contractually prohibited from doing so.


Can directors be put on furlough leave?
Yes, and whilst they will be prohibited from doing any work for your business, they can undertake work necessary to comply with their statutory duties. This only includes work to fulfil a duty or other obligation arising from an Act of Parliament relating to the filing of company's accounts or provision of other information relating to the administration of the director's company.


Can I furlough employees multiple times?
Yes. Subject to the caveat that each period of furlough must be a minimum of 3 weeks long. This may be helpful if you are struggling to decide who to furlough, as this may be a fairer method for all employees. When considering who to furlough, you should not fall foul of employment law and must ensure that you avoid any discriminatory grounds for selecting employees.


Can I furlough employees who are on sick leave?
Yes, once an employee is declared fit for work and no longer receiving contractual or statutory sick pay, they can be furloughed.


Can employees take annual leave when furloughed?
If an employee is on holiday or has a scheduled Bank Holiday while on furlough, they are entitled to still receive this holiday. Employers must ensure that any employee on holiday or a Bank Holiday is paid their full salary for that period of holiday.
This will not disrupt the minimum 3 week furlough period.


Can employees TUPE'd after 28th February 2020 be placed on furlough leave?
Yes, you can furlough employees who transferred to your employment under TUPE after 28th February 2020.


What happens to members of staff who are on maternity leave?
The usual rules apply. Once an employee returns to work from maternity leave, they can be furloughed. Employers should be cautious about bringing employees back from maternity leave early to furlough them. HMRC is likely to investigate businesses to ensure that the scheme has not been abused.


What happens when the furlough scheme ends?
You should use this time whilst employees are on furlough leave to prepare forecasts of what you need to save until you anticipate that business will return to normal. It may be prudent to start looking at how you might negotiate a reduction of hours or a reduction of salary with employees when they return from furlough leave, before considering whether you will need to make redundancies. If you are considering redundancies then please read our guidance on the process here https://www.bannerjones.co.uk/for-business/services/employment-law/redundancies-and-reorganisations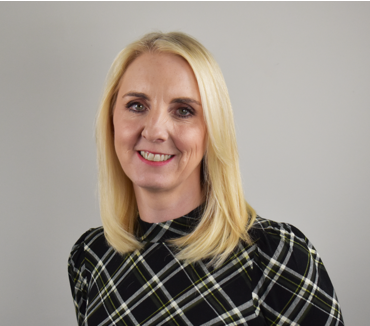 Katie Ash
Director
Solicitor
Head of Employment Law
Talk to Banner Jones
We are ready to help you