A terrible consequence of the social distancing measures introduced to combat the COVID-19 pandemic has been a rise in the number of cases of domestic violence and abuse. The National Domestic Abuse helpline has seen a 25% increase in calls and a 150% increase in visits to their website since the current situation began (https://www.bbc.co.uk/news/uk-52157620). With the lockdown continuing for the foreseeable future, we sadly expect the number of domestic abuse cases to continue to grow during this time.
Tensions are running high during this crisis, and worries about health, finances, family and friends are exacerbating the situation, putting more and more people at risk of violence and abuse in the home. With people being told to stay at home, victims are having to spend more time with their abuser and are becoming more isolated from their friends, family and society.
The most important thing to remember is that the current requirement to stay at home does not apply to victims of domestic abuse who wish to leave their home to escape their abuser and/or to seek help and support. You are also entitled to leave the home or visit a friend's house for a 'cooling-off' period following an argument. The Police are still on-hand to deal with domestic abuse calls, and the first thing anyone should do is call 999 as soon as possible to speak to them. If you are in immediate danger, but unable to talk, you should first dial 999 followed by pressing 55. This takes advantage of the emergency services 'Silent Solutions' system, which will immediately notify the Police that you need help.
If you are concerned about someone you know and are worried they may be a victim of abuse, you should make sure to monitor their behaviour during this crisis. A reluctance to socialise is already a common sign of domestic abuse, which becomes much harder to notice during a lockdown. Make sure to check in, and see how they feel about having a catch-up through video messaging apps like Zoom and Skype. Keep an eye on how they may be acting and what they say, with common signs being:
They feel guilty talking to you in the first place, or mention their partner isn't happy about them speaking to you
They seem overly critical of themselves
They mention their partner going through their personal conversations, like text messages or e-mails on their phone
They seem very stressed, nervous, or worried
Encourage them to talk as much as possible, and try to listen and be as understanding as you can.
Whilst most people are presently working from home, it is important to be aware that all the usual organisations and charities that offer support for domestic abuse victims are still accessible. Below are some useful links:
Sheffield DACT - https://sheffielddact.org.uk/ 0808 808 2241
The Elm Foundation - https://theelmfoundation.org.uk/ 01246 540464
Women's Aid - https://www.womensaid.org.uk/
The Men's Advice Line - https://mensadviceline.org.uk/ 0808 8010327
Refuge - https://www.refuge.org.uk/ 0808 2000 247
MIND - https://www.mind.org.uk/ 0300 123 3393
Shelter - https://www.shelter.org.uk/ 0808 800 4444
Bright Sky (free mobile app) –
Android: https://play.google.com/store/apps/details?id=com.newtonmobile.hestia&hl=en_GB
iOS: https://apps.apple.com/us/app/bright-sky/id1105880511
With the world currently at a standstill you may feel more trapped than ever, however, you should be assured that this is not the case. We are here to help you take the first step if you are ready to do so. Court hearings are still going ahead via telephone/video conferencing, meaning that we can assist with obtaining urgent injunction orders against the abuser should we need to.
We know that many people are finding themselves financially strained during the current circumstances, but please keep in mind that domestic violence cases are eligible for 'Legal Aid' depending on your financial circumstances. There are different levels of Legal Aid available depending on the circumstances of your case and we can advise on what level of Legal Aid is appropriate. To assist your case, we would advise that you try to keep a record or diary of all the incidents as and when they happen.
Banner Jones are one of the few law firms in the area to have a contract with the Legal Aid Authority which enables us to provide services funded by Legal Aid. Within our Family Law team, we have Shetal Gudgeon, a Senior Solicitor who is a Resolution accredited specialist in children and domestic violence cases. Due to the level of experience that she has in these types of cases, she became a 'Recommended Lawyer' in the 2020 UK Legal 500 rankings. The Legal 500 state that Shetal 'treats domestic abuse clients with respect and understanding'.
If you need to seek advice about domestic violence then Shetal or one of the Family Law team in Chesterfield and Sheffield will be more than happy to talk you through your options, and help with securing Legal Aid funding for your matter.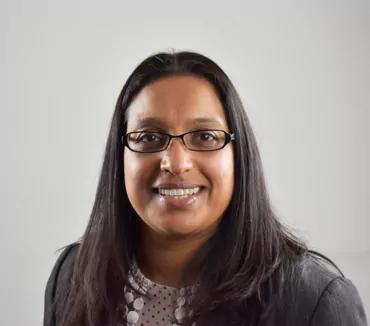 Talk to Banner Jones
We are ready to help you