As a working parent it can often feel like you overcome one obstacle only to be met with another. The start of the new school year brings with it the challenge of fitting the school run in to an already full working day. The average school day is between 9am until 3pm, give or take 15 minutes either side, which is shorter than the traditional 9-5 working day. Whilst wrap around school care is often available to cover the gap, this is not always a feasible or desired solution.
Self-employed parents (subject to work commitments and their own staff cover) have the flexibility to choose their own working hours, but employees need their employer's agreement to change their hours.
An employee who wants to work flexibly can do this quickly and informally by speaking to their employer, explaining their situation and proposals for a flexible working pattern. If their employer agrees, the contractual hours will be varied by mutual agreement on a permanent basis unless agreed otherwise. Where a quick solution is not possible, an employee has the ability and right to make a flexible working request.
Who can make a flexible working request?
Only employees with 26 weeks' continuous employment with the same employer, have the right to make a request to change their working pattern. Changes can be requested for any reason. Employees can only make one flexible working request in a 12 month period.
Employees without 26 weeks service can still make a request to work flexibly, but there is no right to have their request considered. An employer can consider the employee's request if they want to, but don't have to do so by law.
How does an employee make a flexible working request?
To be valid, a request must be in writing, be dated, say it is a flexible working request, state the changes the employee is proposing, the date the change is proposed to take effect and say what effect it will have on the employer and how this can be addressed.
What happens next?
Once a flexible working request has been received, an employer has a 3 month decision period in which to consider the application, meet with the employee, communicate the outcome and, where applicable, hold an appeal meeting. This timeframe can be extended if agreed by both parties. It is advisable that any extension is agreed in writing.
The employee and employer can discuss alternatives to the proposed working pattern at the meeting and can also discuss whether a trial period might be something that both parties might be able to agree to.
It is important to be aware that by law there is the right is to make a flexible working request and have this request considered fairly and reasonably, however, there is no automatic right to have the request granted.
If an employer wishes to reject a request, they may do so only on 1 or more of the following 8 grounds:
the burden of additional costs;
detrimental effect on ability to meet customer demand;
inability to reorganise work among existing staff;
inability to recruit additional staff;
detrimental impact on quality;
detrimental impact on performance;
insufficiency of work during the proposed periods of work; or
planned structural changes.
Appeal
If an employee makes a flexible working request that is rejected they have the right to appeal against the decision that has been made. The employee can also appeal against any issues they have with the flexible working request procedure.
If you need advice and support on how to make a flexible working application or have any concerns about why your flexible working request has been rejected you should not delay in taking professional legal advice on your position. At Banner Jones or experienced Employment Law team are here to help.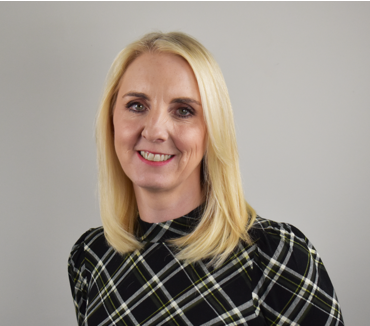 Katie Ash
Director
Solicitor
Head of Employment Law
Talk to Banner Jones
We are ready to help you