A recent employment tribunal found in favour of a woman – a sales manager for a small estate agent in London, and a mum of one – whose request for more flexible working was refused by her employer.
On return from maternity leave, Alice Thompson had requested to work shorter hours so that she could collect her daughter from nursery. After she was told the business could not afford for her to work part time, she eventually resigned.
However, she went on to take her bosses to court amidst allegations that her application to reduce her hours had not been properly considered. She has since been awarded £185,000 after a Judge ruled she had been discriminated against.
Katie Ash, an employment law expert from Banner Jones, says they have seen an increase in the number of employment disputes relating to flexible working requests since employees started to return to office working earlier this year.
Here, she provides some insight into the rights of employees looking for more flexibility in their role.
…………………………………………………………………….
For many people, the pandemic has forced them to rethink their priorities and what is really important in life.
This has seen a surge in enquiries from both businesses looking for guidance on what their legal obligations are when it comes to flexible working requests, as well as from workers themselves who feel their applications have not been taken seriously, or simply dismissed without due consideration.
One of the most common mistakes that business owners make is assuming that only employees with caring responsibilities can make a request. That's not the case.
In 2014 new legislation was introduced which meant each and every employee had a right to make an application to change their hours without even giving a reason.
Provided that you have 26 weeks continuous employment, you can make a flexible working request in any 12-month period, which must be considered by your employer in a 'reasonable manner'.
While anyone else can also apply, the current legal position is that an employer doesn't legally have to do anything about it. Although that is currently under review as part of the Government's proposed Employment Bill which may mean that the 26 weeks' service qualifying condition is abolished and every employee would have the right to request flexible working from day one of employment.
In reality though, what does 'reasonable manner' really mean, and what can employees do if their application is refused?
Firstly, once a statutory request has been made, an employer has a legal duty to look at it and respond within three months. And that includes any appeal process. That time can only be extended if you, as the applicant, agree.
An employer must seriously consider the request, including the impact on the business and how any negative impact might be accommodated; which is something that you would need to provide a view about. It is only possible for an employer to turn down the request on 8 grounds. These are as follows:
the burden of additional costs
detrimental effect on ability to meet customer demand
inability to reorganise work among existing staff
inability to recruit additional staff
detrimental impact on quality
detrimental impact on performance
insufficiency of work during the proposed periods of work
planned structural changes
If your employer refuses your request, then in order to show that they have acted reasonably, they must be able to show why they have come to that decision.
This must then be communicated to you formally.
If you disagree with the outcome, you have the right to appeal. During the appeals process you should be given the opportunity not only to explain why you feel the decision was wrong and unfair, but also to put forward any alternative working arrangements and compromises you would be willing to consider.
At this stage, if you feel that your employer is still refusing to engage fairly in the process you could put forward a formal grievance internally and could also consider making a claim that they failed to follow the statutory process and ACAS guidance.
All employers should have a formal process to deal with such grievance which should hopefully resolve matters, but if it doesn't, then you may wish to consider making a claim to an employment tribunal.
However, while official legal proceedings may be the only option in some cases, this can prove costly and take a considerable amount of time – especially now, when there is a real backlog of cases waiting to be heard as a result of the pandemic. That's why, in the vast majority of employment disputes, both businesses and the employees seek legal representation to either find a resolution, including settlements out of court under a Settlement Agreement.
Banner Jones' expert Employment Law team offers advice and representation to employees and employers and can offer support and advice throughout a flexible working or grievance process. They also work with specialist representatives to help with attendance at internal hearings, should you require it.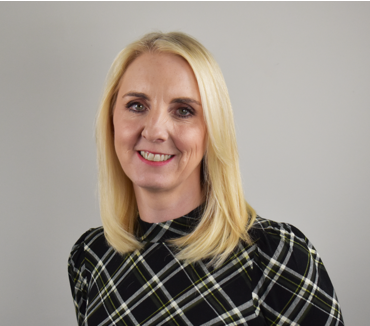 Katie Ash
Director
Solicitor
Head of Employment Law
Talk to Banner Jones
We are ready to help you