Boris Johnson has announced what is, effectively, a three week lockdown of the UK; banning people from leaving their homes or meeting in groups of more than two people to ensure that social distancing measures are enforced, and the spread of Coronavirus (COVID-19) is kept to a minimum.
https://www.gov.uk/government/publications/full-guidance-on-staying-at-home-and-away-from-others/full-guidance-on-staying-at-home-and-away-from-others
For many, this is a clear message, only leave the house if it is absolutely necessary.
That includes limiting outside exercise, working from home where at all possible, and carrying out shopping for only essential items and to fulfil any medical or care needs.
As part of these new regulations, it has also been advised that you should not allow other members of your wider family to enter your home including grandparents or siblings. But what should you do if you have separated and share the care of your child or children with your former partner?
Here, our Head of Family Law Kelly Parks outlines the best course of action to take to protect the health and wellbeing of your family during these uncertain times, while also ensuring that children under the age of 18 are able to continue to see both parents where appropriate.
Whilst you may feel conflicted about letting your child leave your home, it's important to stress first and foremost that unless there are any medical reasons for self-isolation of the child, the usual arrangements for the children to spend time with each parent should continue.
If you have a Child Arrangement Order or Contact Order that has been made by the court for children under the age of 18, you should comply with the terms of that order, unless to do so would put the child or others at risk.
This is an uncertain time, and your child will no doubt have worries about what is happening. Schools are closed, they cannot go to the park, they cannot have play dates, swimming lessons are cancelled, you may be working from home and trying to home school them. This is a lot of change for them. Trying to keep the usual routine of spending time with their other parent should help them adjust and reassure them that the parent they do not live with is healthy, as this could be a worry for your child if they have been exposed to the news.
It is only under exceptional circumstances that Child Arrangement Orders may not be adhered to during this time. These include the following:
If the child shows symptoms of Coronavirus
If your child develops symptoms of Coronavirus, they MUST stay at the home they are currently in and be isolated in accordance with the government guidelines.
Parent who is caring for the child shows symptoms of Coronavirus
If you start to show symptoms whilst your child is in your care, they will be required to stay at the property and self-isolate for 14 days if they do not show symptoms. If they start to show symptoms, they must self-isolate for seven days (from the first day they show symptoms). (Under current guidelines).
Even if your child seems healthy, they cannot move between two properties as they may be a carrier of the disease. You must leave your child at the property they currently reside in for the self-isolating period. The parent who shows symptoms will be legally required to care for the child.
Parent becomes ill and unable to care for your child
If a parent is unable to care for the child due to illness from Coronavirus (or any other sickness), they should pass their responsibilities onto the other parent.
We understand that if these exceptional circumstances occur, this may be a stressful time for you, and you may not be able to access your child for a period. However, to ensure your safety and the safety of others you should not try and access your child unless it is safe to do so.
If the coronavirus or self - isolation prevents a child from seeing the other parent, you should ensure there is regular communication. Regular phone calls, Skype or FaceTime can be used to speak to the child.
A guide has been produced by CAFCASS with some very useful tips for parents https://www.cafcass.gov.uk/grown-ups/parents-and-carers/covid-19-guidance-for-children-and-families/
If you have any concerns about child arrangements during this time our Family Law team can help, contact them on 0330 017 6306.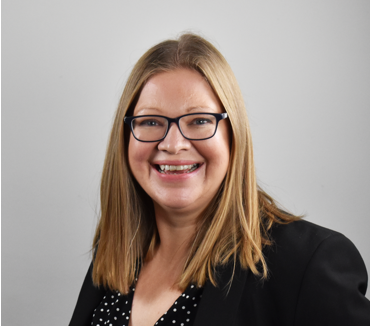 Kelly Parks
Director
Solicitor
Head of Family Law
Talk to Banner Jones
We are ready to help you