It is very common for couples to try to "keep-it-together" through the festive season for the sake of the children, but if you're already separated then a bit of careful planning and communication will help.
Download our free guide - Tips for Surviving the festive season & beyond when separated

We've compiled a list of useful tips for surviving this festive season. Are you?


1a) Filing for divorce before Christmas?
If you're thinking of going through a divorce and haven't told the children, you may want to consider whether it's worth upsetting them so close to Christmas. There is never a good time to separate, however, if you can cope with the situation a little longer, it might help the children to get Christmas out the way first.


1b) Considering divorce?
If you're considering divorce and things are reasonably amicable between you then mediation could be worth a try. This process helps families reach agreements about what should happen after separation or divorce. It is becoming a popular alternative than asking the court to make decisions about family issues.


Family Mediation
Family mediation helps couples who are in the process of separating or divorcing to decide what to do about the house, the children, the assets, the debts, and can help everyone in the family to establish new working relationships.


What if family mediation doesn't work?
If an agreement can't be reached through mediation then a solicitor can help you to apply to the courts to decide what's best for your children.


2) Communication is key
Although you may not wish to speak to with your ex-partner, it is essential to keep the gates of communication open. Remember, you're doing this for your children. You'll need to discuss who buys what for the children at Christmas and where they're going to spend time on Christmas Day. With careful planning and communication, you can avoid disappointment and any upsetting drama on Christmas Day.
You may not like the thought of being without your children on Christmas Day, but don't forget, being flexible may buy you some good will for other occasions throughout the year such as summer holidays. Being a parent is about being flexible, not just at Christmas, but all year round. It's a good to work out a rota when each parent will have them as this provides stability for them. Try to agree in advance who's doing what over school holidays as this will also help if everyone can plan ahead.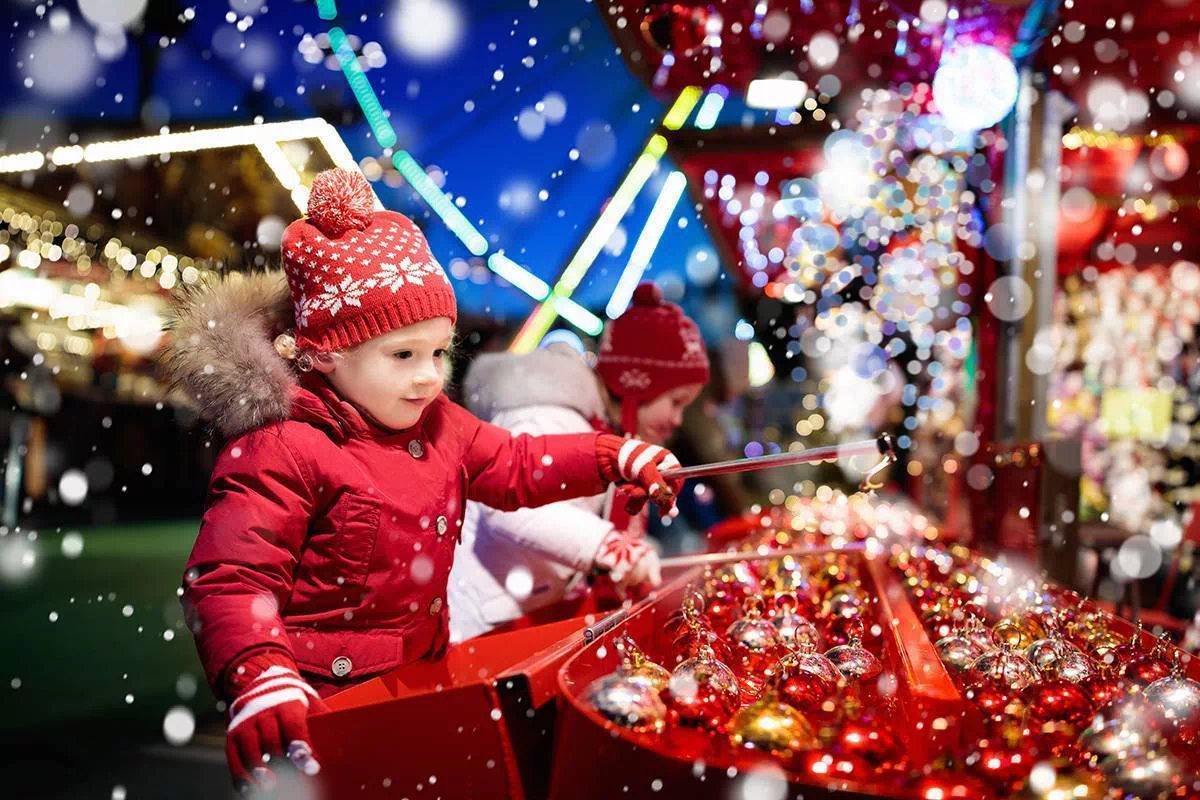 3) Sometimes things happen outside of your control
Don't forget that sometimes things don't go according to plan such as bad weather and the kids being poorly, so it's important to communicate and deal with whatever happens efficiently to avoid conflict. Obviously this year we have the added complication of possible self isolation which may change plans at the last minute.
Christmas is a magical time for children, and the build-up can wear them out which may then impact on plans. It's best to go into the situation with an open mind and accept that some things are unavoidable.


4) Christmas Nativity Plays and other events
Most schools will not be doing nativty plays this year due to social distancing restrictions but if they are then it is best to see if you can attend different performances and agree who attends well in advance. If one parent is the primary contact with the school, it is essential to tell the school that your circumstances have changed. This will avoid any awkwardness and allow the school to contact each parent individually.


What to do if you really can't reach an agreement?
We can write what is called a 'Parenting Plan', even if you're not in divorce proceedings,. Some parents around Christmas time have to resort to a 'Specific Issue Order' which can be made under section 8 of the Children Act 1989 (ChA 1989). This order gives directions for determining a specific question that has arisen, or that may arise, relating to any aspect of the arrangements for your children (such as where they stay at Christmas).


Here are some more FAQ's that we get asked by separating parents:
1. What if the other partner buys an inappropriate present for their child?
An example of this may be a computer game that has adult-themed content, or maybe a mobile phone for a younger child. It is important to say that the gift is inappropriate and not suitable for your child. If this approach doesn't work, we can write a letter on your behalf. This advice also relates to birthdays and all gifts in general.


2. What if the other parent shows up unexpected on your day?
Let them in and explain when they'll see the children again. Don't let your feelings have an impact on the children. When going through separation or divorce, it's important to set boundaries and respect the time each parent has with their children.


3. What if the children are not returned at the agreed time?
Contact the other parent to find out why they're late. In the first instance, it's best not to jump to conclusions. There could be an issue with traffic or the car may have broken down. If there's no response after a while you can contact the Police who can perform a "safe & well check". The Police will track down the other parent and find out the situation, however, they won't return the child.
Make a record of when this happened and depending on the circumstances and the situation you may wish to contact yourlegal advisor. However, remember, how you respond to these matters may have repercussions moving forwards.


Find a good source of communication with the other parent and stick to it!
In life, rock solid communication helps to reduce disappointment and frustration. When it comes to children, it's ultimately important to remember that they will suffer if you can't communicate effectively.
Whether it's by email, text, Facebook Messenger or WhatsApp, it's essential to have written confirmation when making plans about your children. This approach not only helps to avoid confusion but if there's any further legal action required, both parties have written evidence.
If there's any conflict within the communication, don't put your children in the middle of the situation. Never ask them to pass messages on between the two of you. Remember that the divorce or separation process is between you and your, soon to be, ex-partner. Moving into the new year, you want to have healthy communication and make the process as easy as possible for everyone involved.


4. What if the other parent wants to take the children away over the Christmas break?
In the UK:
As a parent, you want to do what's best for your children. However, dependent on their age and if you think your child would enjoy it, why would you not want them to go on holiday?
Ensure that dates are agreed, information is provided about where they will be, and how best to contact them in case of an emergency.
Going Aboard:
If you're going aboard, a letter from the other parent with parental responsibility for the child is usually enough to show you've got permission to take them abroad.
Under English and Welsh law, you are allowed to take a child abroad for 28 days without getting permission if you have a Child Arrangement Order that says the child lives with you.
If you take a child abroad without permission, this is child abduction. It is highly recommended to speak with all parties involved and if in doubt get legal advice.


5. What if the child wants to stay with the other parent despite the agreement?
From approximately secondary school age the feelings of the child will become determinative. In this situation, the child must come first, and they will have the option to decide for themselves.


Finally, be open and honest
It's important to treat people, how you'd like to be treated. So be open and honest and share the memories that you have with your children.


We know that going through a divorce will have its difficult moments. At Banner Jones, we help people get the best result possible, getting their lives back on track.
If you are going through a divorce or separation and you need a solicitor, get in touch today on 0330 017 6309


Download our free guide - Tips for Surviving the festive season & beyond when separated
Kelly Parks
Director
Solicitor
Head of Family Law
Talk to Banner Jones
We are ready to help you