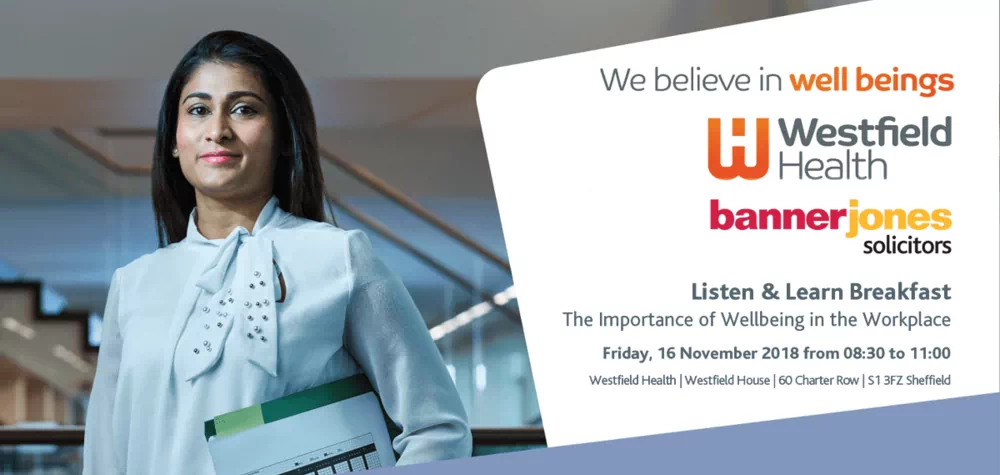 Dates
16 November 2018 08:30 - 11:00
Location
Westfield House 60 Charter Row, Sheffield, S13FZ
Listen & Learn Breakfast- The Importance of Wellbeing in the Workplace
We all hear about mental health issues every day in the news, but what can you do as an employer to protect against it in your business?
This breakfast seminar will talk about mental health and the importantance of a wellbeing focus in the workplace.
Richard Holmes- Director of Wellbeing at Westfield will be discussing the top 3 issues that organisations are currently having and why organisations should take a proactive approach and the benefits of doing so.
Sara Ellison, Experienced Chartered Legal Execuitve from the Employment law team at Banner Jones Solicitors will talk about how to manage mental health and wellbeing in the workplace, focusing on how to get it right and what can happen if it goes wrong.
Vicky Walker, HR Manager at Westfield will conclude the morning with a case study.