Cyclist Accident Solicitors
We are experts in cyclist accident claims. If you have been injured in an accident whilst riding a bike, through no fault of you own, we can help you.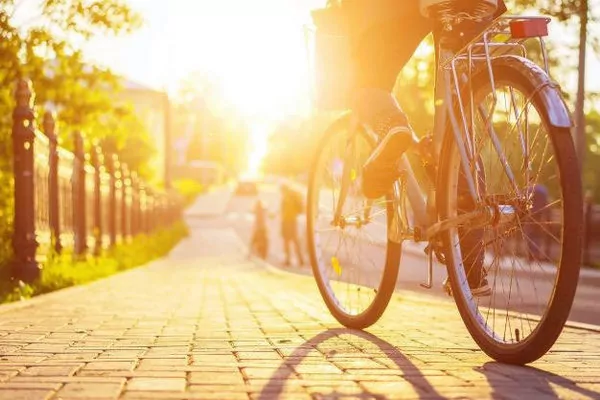 Cyclist Accident Solicitors in Chesterfield, Sheffield, Dronfield and Mansfield
Our team of specialist solicitors will be able to advise you on your cyclilst accident claim. We specialise in serious injuries caused by road traffic accidents involcing bikes, and have over 45 years experience in dealing with high value personal injury claims.
*From the 31st May 2021, the claims process for soft tissue injuries and whiplash claims resulting from a cyclist accident have changed, and you will have the opportunity to manage the claim yourself via a new government portal.
To use the portal, certain eligibility criteria will apply, but if you are in any doubt please do not hesitate to get in touch.
How We Can Help
Free assessment
If you think you have a compensation claim, contact us now for a free assessment of your case. You can also drop in to our dedicated Accident Claims Centre on Glumangate in Chesterfield. No appointment is necessary. We are your local experts and pride ourselves on winning over 95% of the cases we take on.
You can also call us on 0330 017 6303* or email claims@bannerjones.co.uk.
*calls cost no more than a local 01 number and are included in your mobile minutes.
Our solicitors are experienced in assessing road traffic claims for accidents involving:
Cyclists
Car drivers
Pedestrians
Public Transport
Motorcyclists
Claims against the Motor Insurers Bureau (MIB)
Overseas RTAs
We can advise you on your injuries and any financial losses incurred. You will get a free, initial consultation on a no win, no fee basis.
If you have been seriously injured in a cyclist accident, we do everything we can to ensure you have easy access to additional support and advice on issues such as employment, benefit and welfare rights. We can even do home visits if required.
We can also consider whether interim payments of compensation may be available to relieve financial pressures, and cover immediate expenses.
Untraced Motorist
Even if the motorist failed to stop and you were unable to obtain the registration number of the vehicle, a claim can be pursued against the Motor Insurers Bureau under the "Untraced Drivers Agreement". It is a condition, however, that the accident be reported to the Police within 5 days of the incident if claiming for property damage, or within 14 days if claiming for personal injuries. Failure to do so will jeopardise a claim.
Uninsured Motorist
If your injuries were caused by the negligent driving of an uninsured motorist, your claim could be referred to the Motor Insurers Bureau under the "Uninsured Drivers Agreement". MIB claims can be complex and it is important to instruct an experienced solicitor.


Common Road Traffic Accident Questions
How long will it take before I get compensated?

In most cases, the limiting factor is the length of time which has to pass before a final opinion can be obtained from a medical expert as to the extent to which an injured person has effected a recovery. In the simplest of cases a conclusion may be reached in around 6 months. However, where more severe injuries are sustained then it may take a number of years to get to a point where the medical eveidence is sufficiently clear to enable the case to be concluded.

In cases where liability is admitted but the case cannot be concluded quickly because of the nature of the injuries then it may be possible to obtain an interrim payment on account of the final award of compensation to be paid.
How much will I get?

The amount of compensation to be received is determined by an assessment of the extent to which you have been injured and have effected a recovery from those injuries. Each case is considered in the light of other cases which have been dealt with by the Courts so as to reach an appropriate level of award.

In addition to the award for the injuries sustained you can also claim for other financial loss such as lost earnings, travelling expenses and the cost of medication.Further and where appropriate a claim can be made for the value or cost of care required or the loss of benefits such as a pension.
What happens if I have Legal expenses Insurance?

If you have legal expenses insurance then we will contact your legal expenses insurers to seek authority to represent you under that policy.

Where we represent you under a policy of legal expenses insurance then in most cases from the date when cover is confirmed and up to the maximum cover provided by the policy your own and any of your opponents legal costs ordered to be paid by you will be met by your insurers.
What happens if I lose the case?

There are many different answers to this question which will depend on the exact terms of your retainer with your Solicitor. The answer below should only be taken as general guidance and you should ensure that your Solicitor makes the implications of losing the case clear to you given the manner in which you choose to fund your case.

If you lose the case then your liability for legal costs will depend on a number of factors and in particular the manner in which the claim is being funded at the point which the claim has reached.

In most cases where a claim is lost or discontinued prior to the issue of court proceddings then no costs will generally be recovered by the successful opponent from you.

Where a case is unsuccessful after court proceedings are issued then it is likely that you would be held responsible for your opponents costs . Where you have the benefit of a policy of legal expenses insurance then it is likely that your opponents costs will be covered by that policy. Where no such policy is in place then it is likely that you will be responsible personally for those costs.

Where a case is unsuccessful after court proceedings are issued then you will generally also be responsible for your own legal costs. Where the claim is being pursued on a conditional fee agreement then no charge will be made by the your Solicitor. However, in all other casesyou will be reponsible for your own costs save where a policy of legal expenses insurance is in place which covers those costs.
Will I have to go to court?

It is rare that a claim will proceed to a final hearing before the Court which you would have to attend.
Will I have to visit a Doctor as part of the case?

In all cases where a claim for personal injuries is made , that claim needs to be supported with medical evidence in the form of a medical report. This report is prepared following a medical examination with a nominated medical expert which will be arranged by your Solicitor.
Personal Injury Claim

I am very grateful for all your efforts and a very satisfactory result. I cannot thank you enough for a first class service and I will happily recommend you to my friends and family.

Mr W, Nottingham
I can not fault Mr Banner in any way for the work he did for me. He was friendly and professional and he managed the case to my benefit. Thank you.

Anonymous
I was involved in an accident and my insurance company thought they had achieved the world for me by getting an offer of 50/50. This offer would mean not only would I get 50% of the damage done to my car, but would also lose my no claims bonus. I went to Banner Jones with all the paperwork and just a few weeks later I was banking a cheque for the full amount of damages and had my no claims discount. Great Service!

Mr B, Chesterfield
Brilliant service, kept well informed all the way through the process. Would definitely recommend.

Miss H, Nottinghamshire
Cannot fault the service, efficient, prompt and cautious. Matters explained very well and clearly. Pleasantly surprised.

Mr & Mrs D, Mansfield
Want to know more?
We take data privacy very seriously, and we want you to understand and feel confident about how we collect, store and handle your personal data. If you'd like to find out more you can read our Privacy Policy.