Landlord and Tenant Disputes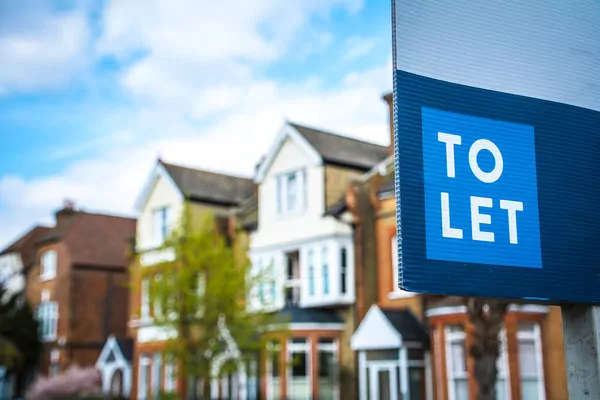 Landlord and Tenant Disputes in Chesterfield, Sheffield, Dronfield and Mansfield
We can help you with your dispute
If you are a landlord of private residential property then you may unfortunately be faced with problematic tenants. In these circumstances we appreciate that it is essential to find both a practical and legal resolution to these issues as swiftly as possible.
Our expert dispute resolution team are ready to help. For more information, call us in confidence on 0330 017 6307.
Landlords
Our experienced Landlord & Tenant advisors in Chesterfield, Sheffield and Mansfield combine their knowledge of this specialised area of law with practical advice.
In the event that you are experiencing problems with a tenant, the services we offer are as follows:
We can write to your tenant demanding payment of any rent arrears. If the Tenant fails to comply with this demand we can then take action to terminate the tenancy.
The next stage would be to serve a Notice Seeking Possession on your Tenant. We can prepare and serve the appropriate Notice on your behalf.
It may be that you have not encountered any problems with your Tenants but simply wish to retake possession of the property. If this is the case, we can again prepare and serve the appropriate Notice on your behalf.
Once the Notice Seeking Possession has expired Court proceedings can be issued to recover possession of your property. We will discuss this with you and issue Court proceedings requesting and order for possession and, if appropriate, we will also ask the Court for Judgment for the rent arrears.
If your tenant fails to move out of the property on or before the date given by the Court, we will then apply for a Warrant of Possession which will involve the Bailiff meeting you at your property and evicting your tenant.
We can also provide advice in relation to the pitfalls of failing to protect a Tenancy Desposit as per the statutory requirements and to assist you in taking preventative steps to avoid such issues or to find the most effective ways to overcome them.
We also provide advice in relation to the following claims:
Breach of tenancy conditions
Defending claims for disrepair
Defending claims for unlawful eviction
Recovery of rent arrears (Debt Recovery)
Possession Claims
If your tenants are not paying rent, have breached some other term of the tenancy or if you simply want recover possession of your property as quickly as possible, we can assist you with all of the necessary steps from serving notices, issue Court proceedings, representing you at Court hearings and arranging an eviction. Each stage is set at a FIXED FEE.


Stage

Our Costs

Vat

Court Fees

Total Cost for Stage

Letter chasing rent arrears

£50.00

£10.00

n/a

£60.00

Serving Notice Seeking Possession

£150.00

£30.00

n/a

£180.00

Possession Proceedings

(Section 21 )

£550.00

£110.00

£355.00

£1015.00

Possession Proceedings

(Section 8)

£900.00

£180.00

£355.00

£1435.00

Warrant for Possession

£200.00

£40.00

£121.00

£361.00
Tenants
If you are experiencing problems with your landlord, we can advise you on your rights and take legal action against your landlord where appropriate.
The types of case that we may be able to assist you with are as follows:
Defending possession proceedings
Disrepair claims
Claims for unlawful eviction
Failure to protect Tenancy Deposits
Want to know more?
How do I move out of shared property?
How do I move out of shared property?

As the start of a new term at university or college fast approaches, you might be swept up in the excitement of moving into your new rented property. However, whether it's halls or a shared house, you will be entering into a legal contract, and ignoring the terms of your contract might cause you problems further down the line, especially when you want to move out.
While, at the moment, you might not see any reason you would want to move out before the end of the contract, things can change. In this article, we look at how to move out of shared property.
What is a Reactivation Notice and will you need one?
The stay on possession claims relating to residential properties has finally been lifted and one of the biggest changes to note, has been the implementation of Reactivation Notices as part of the new Civil Procedure Practice Direction 55C. So what is a Reactivation Notice and will you need one?
Landlord Update: Gas Safety Certificates
As most landlord's should be aware, if you had failed to provide a Gas Safety Certificate to the tenant prior to the outset of the tenancy, then this failure meant a section 21 notice procedure could not be followed to bring an assured shorthold tenancy to an end.
Common Landlord and Tenant Disputes Questions
How do I fulfil my duties as landlord and adhere to social distancing?

You are still required to fulfil your legal responsibilities as a landlord. Providing and maintaining safe and decent accommodation, providing those certificates demanded by law and abiding by your side of the tenancy agreement.


The Government is encouraging landlords and tenants to take a pragmatic, common-sense approach to non-urgent issues and recommends that access to a property is only proposed for serious and urgent issues.


Landlords are still obliged to provide tenants with all necessary gas and electrical safety and any other relevant certifications required. However, there is a little flexibility with this as well.


There are provisions in both regulations to account for situations in which a landlord cannot fulfill their duties but you must demonstrate that you have taken all of the reasonable steps to comply with the law. and also keep records of your actions.
We take data privacy very seriously, and we want you to understand and feel confident about how we collect, store and handle your personal data. If you'd like to find out more you can read our Privacy Policy.