Notary
We provide fast and efficient Notary Public services in Chesterfield and Mansfield at competitive rates.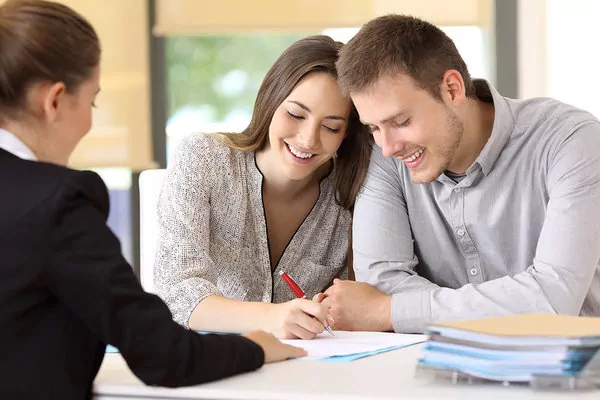 Notary in Chesterfield, Sheffield, Dronfield and Mansfield
Visiting A Notary
Please read this guide before coming to see one of our Notary Publics.
Download now
You will need to use a Notary for documents that require certification to be sent overseas as Notaries are recognised internationally, whereas Solicitors are not. A Notary is an independent specialist lawyer with an additional qualification, appointed by the Archbishop of Canterbury and the rules which affect Notaries are very similar to the rules which affect Solicitors.
The Notary's role is very important as they must be certain that you fully understand the documentation that you are signing before they are able to certify it for you. Our Notary provides a fast and efficient Notary Public service in Chesterfield and Mansfield.
For a no obligation chat please call 01246 560 560. Our team will happily talk you through your requirements and confirm the price for the work. Please note that appointments are currently only available in Chesterfield and Mansfield.
Notary Work
A Notary's work involves the preparation and authentication of documents for use abroad and the most frequent Notarial services for individuals include:
Overseas students studying at UK universities may need to produce education certificates, letters of attendance or transcripts when returning to their home country
Dealing with documents for weddings abroad, such as a Certificate of No Impediment
Divorce documents from the UK for name changes on overseas passports
Preparing and witnessing powers of attorney for use overseas (giving someone the right to act on your behalf)
Dealing with the documentation involved in a purchase or sale of land and property abroad
Providing documents to deal with the administration of the estate (including Wills and death certificates) of people who are abroad, or owning property abroad
Authenticating personal documents and information such as DBS checks/proof of qualifications for immigration or emigration purposes, or to work abroad
Notarising medical reports and police reports for use in connection with accidents abroad
Preparing to see a Notary
Although every case will be different, you will need to ensure:
You make an appointment
You bring evidence of your identity to the appointment, such as a current valid passport and/or driving licence and a recent utlity bill or bank statement with your name and address on it
You understand any documents involved, particularly if it is not in English
You bring any documents to the appointment that are relevant to the matter
You read our Terms and Conditions of service
What is the cost?
The fee will be based upon the amount of time that is spent dealing with your matter, however a quotation will be provided in advance. All quotes are subject to VAT.
For more information, or to arrange an appointment call 0344 558 7733 or email info@bannerjones.co.uk.
More Information
Regulation
The notarial practice of Matthew Maiden is regulated pursuant to the Legal Services Act 2007 by the Master of the Faculties through the Faculty Office of the Archbishop of Canterbury.
Professional Indemnity Insurance
Our Notary is covered by Banner Jones Solicitors Professional Indemnity Insurance. The Professional Rules for Notaries can be accessed either on the Faculty Office website or the Notarial services website.
Complaints Procedure
The vast majority of our clients are totally satisfied with the Notarial service we provide, however, in order to comply with the Notaries' Code of Practice, we need to advise you of what to do should you become unhappy with our service.
The notarial practice of the notary dealing with your matter is regulated through the Faculty Office of the Archbishop of Canterbury:
The Faculty Office, 1 The Sanctuary, Westminster, London SW1P 3JT
Telephone 020 7222 5381
Email Faculty.office@1thesanctuary.com
Website www.facultyoffice.org.uk
1. If you are dissatisfied about the service you have received please do not hesitate to contact the notary dealing with your matter.
2. If we are unable to resolve the matter you may then complain to the Notaries Society of which our notaries are members, who have a Complaints Procedure which is approved by the Faculty Office. This procedure is free to use and is designed to provide a quick resolution to any dispute.
3.In that case please write (but do not enclose any original documents) with full details of your complaint to :-
The Secretary of The Notaries Society, P O Box 1023, Ipswich IP1 9XB
Email secretary@thenotariessociety.org.uk
If you have any difficulty in making a complaint in writing please do not hesitate to call the Notaries Society/the Faculty Office for assistance.
4. Finally, even if you have your complaint considered under the Notaries Society Approved Complaints Procedure, you may at the end of that procedure, or after a period of 8 weeks from the date you first notified us that you were dissatisfied, make your complaint to the Legal Ombudsman, if you are not happy with the result :
Legal Ombudsman, PO Box 6806, Wolverhampton WV1 9WJ
Telephone 0300 555 0333
Email enquiries@legalombudsman.org.uk
Website www.legalombudsman.org.uk
5. If you decide to make a complaint to the Legal Ombudsman, you must refer your matter to the Legal Ombudsman within one year from the act/omission or within one year from when you should reasonably have known there was cause for complaint.
We take data privacy very seriously, and we want you to understand and feel confident about how we collect, store and handle your personal data. If you'd like to find out more you can read our Privacy Policy.