Brain Injuries
Injuries to the brain are amongst the most life changing of all injuries and very often they occur as a result of an accident. This unexpected and sudden trauma will not only affect the injured person, but everyone close to them too.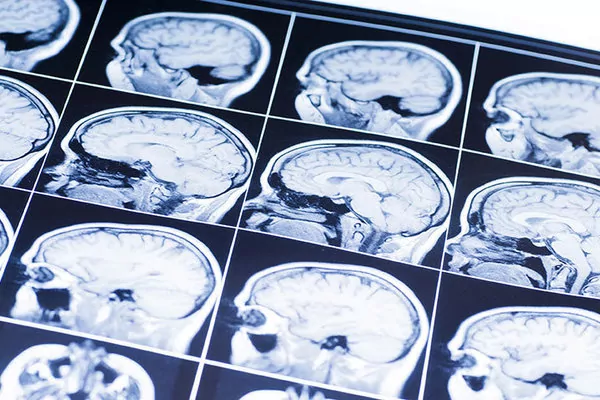 Brain Injuries in Chesterfield, Sheffield, Dronfield and Mansfield
We can help with your personal injury claim
Injuries to the brain are amongst the most life changing of all injuries and very often they occur as a result of an accident. This unexpected and sudden trauma will not only affect the injured person, but everyone close to them too.
If you are a relative of someone who has suffered a brain injury, we understand that you will be feeling worried about the future. But, please be reassured that a specialist injury solicitor such as Banner Jones can help you get the compensation your relative so rightly deserves. Our medical and disability experts recognise that supporting someone through this adjustment in their lives is very important, as very often the patient will no longer be able to perform simple daily tasks and may never work again. The burden on you as the relative is great and we're here to help you ease the financial worries that add to the stress of an already dreadful situation. Our meetings can take place in the hospital to avoid putting you under any further pressure and inconvenience.
Why choose Banner Jones?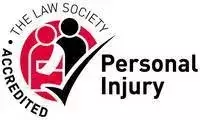 Banner Jones is highly experienced in handling claims from serious accidents. Some notable examples include the Hatfield Rail Crash, the Manchester Air Crash and Zeebrugge Ferry Disaster. In such serious cases, getting an experienced serious injury solicitor on your side is critical to help you maximise the amount of compensation you deserve which will help you to secure your future.
Banner Jones has been ranked as Leading Firm in the UK Legal 500 for the last 7 years for their work in Personal Injury Claims. Here is what the Legal 500 say:
Banner Jones Solicitors is 'a very well-organised' niche PI firm, which handles claims of any size and type. Simon Wright is 'very astute'; Robert Banner 'exudes calm and experience'
With our 'No win no fee' approach and our track record of winning 95% of compensation claims, you can feel confident that you've got nothing to lose with Banner Jones.
Our team of serious injury solicitors are also happy to provide home/hospital visits if you are unable to make it to our dedicated Accident Claims Centre in Chesterfield or to our Mansfield and Sheffield offices. Let Banner Jones help you today. Call us today on 0330 017 6303* for a free no obligation chat about your situation or simply drop us an email at claims@bannerjones.co.uk.
*calls cost no more than a local 01 number and are included in your mobile minutes.
Common Brain Injury Questions
How long will it take before I get compensated?

In most cases, the limiting factor is the length of time which has to pass before a final opinion can be obtained from a medical expert as to the extent to which an injured person has effected a recovery. In the simplest of cases a conclusion may be reached in around 6 months. However, where more severe injuries are sustained then it may take a number of years to get to a point where the medical eveidence is sufficiently clear to enable the case to be concluded.

In cases where liability is admitted but the case cannot be concluded quickly because of the nature of the injuries then it may be possible to obtain an interrim payment on account of the final award of compensation to be paid.
How much will I get?

The amount of compensation to be received is determined by an assessment of the extent to which you have been injured and have effected a recovery from those injuries. Each case is considered in the light of other cases which have been dealt with by the Courts so as to reach an appropriate level of award.

In addition to the award for the injuries sustained you can also claim for other financial loss such as lost earnings, travelling expenses and the cost of medication.Further and where appropriate a claim can be made for the value or cost of care required or the loss of benefits such as a pension.
What happens if I have Legal expenses Insurance?

If you have legal expenses insurance then we will contact your legal expenses insurers to seek authority to represent you under that policy.

Where we represent you under a policy of legal expenses insurance then in most cases from the date when cover is confirmed and up to the maximum cover provided by the policy your own and any of your opponents legal costs ordered to be paid by you will be met by your insurers.
What happens if I lose the case?

There are many different answers to this question which will depend on the exact terms of your retainer with your Solicitor. The answer below should only be taken as general guidance and you should ensure that your Solicitor makes the implications of losing the case clear to you given the manner in which you choose to fund your case.

If you lose the case then your liability for legal costs will depend on a number of factors and in particular the manner in which the claim is being funded at the point which the claim has reached.

In most cases where a claim is lost or discontinued prior to the issue of court proceddings then no costs will generally be recovered by the successful opponent from you.

Where a case is unsuccessful after court proceedings are issued then it is likely that you would be held responsible for your opponents costs . Where you have the benefit of a policy of legal expenses insurance then it is likely that your opponents costs will be covered by that policy. Where no such policy is in place then it is likely that you will be responsible personally for those costs.

Where a case is unsuccessful after court proceedings are issued then you will generally also be responsible for your own legal costs. Where the claim is being pursued on a conditional fee agreement then no charge will be made by the your Solicitor. However, in all other casesyou will be reponsible for your own costs save where a policy of legal expenses insurance is in place which covers those costs.
Will I have to go to court?

It is rare that a claim will proceed to a final hearing before the Court which you would have to attend.
Will I have to visit a Doctor as part of the case?

In all cases where a claim for personal injuries is made , that claim needs to be supported with medical evidence in the form of a medical report. This report is prepared following a medical examination with a nominated medical expert which will be arranged by your Solicitor.
Want to know more?
We take data privacy very seriously, and we want you to understand and feel confident about how we collect, store and handle your personal data. If you'd like to find out more you can read our Privacy Policy.