Children
At Banner Jones we provide expert advice on how to cope with a divorce if you have children.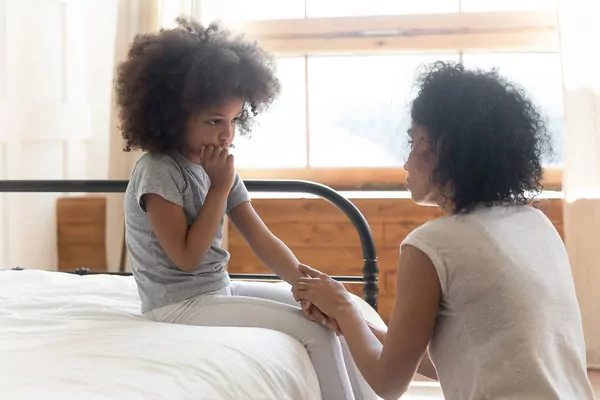 Appointments available Monday-Thursday from 7.30am and on Fridays from 9am.
Children in Chesterfield, Sheffield, Dronfield and Mansfield
We can help with your divorce, children or finances matter
How to Tell Your Children That You Are Separating
Going through a divorce or separation is hard at the best of times but is often even harder when there are children involved in the relationship.
Download now
At Banner Jones we provide expert advice on how to cope with a divorce if you have children.
You know your children better than anyone else and as a parent you are best placed to make the important decisions for them, but there may be times you need more advice and support regarding children and divorce.
If you have children and you are getting divorced, separating or your cohabitation is breaking up we can advise you on a wide range of issues relating to children.
As far as possible, we can help you reach an amicable agreement which is always based upon what is in the children's best interests. However, where necessary, we can apply to the courts to appropriate orders.
Our divorce and separation specialists in Chesterfield, Dronfield, Mansfield and Sheffield are here to guide you every step of the way.


Why Choose Banner Jones?
1) We have a wealth of experience in all aspects of family law.
Whether you need help with divorce settlements, financial settlements, prenuptial agreements, issues related to your children or even domestic abuse, we can help. Your matter will be treated with the utmost sensitivity.
2) We're here to support you!
The world of Family Law is complex, and every case is unique. Everyone has their unique set of circumstances, and there could be many options you need to consider. At Banner Jones, we aim to make the process as straightforward and as hassle-free as possible.
3) Communication is key
When dealing with any legal matter, it is vital that you receive the best service possible. Our Family Law team offers excellent customer service, with 97% of clients saying they'd recommend us to a friend.
4) We're one of the top legal firms in the UK.
For five years in a row, Banner Jones Solicitors has been ranked as a 'Leading Firm' within the "UK Legal 500". With offices in Nottinghamshire, Derbyshire and South Yorkshire, we've helped many clients with their family law matters.
5) We offer fixed fee where possible.
There will be no hidden charges, everything is explained up front.
For more information, call Banner Jones on 0344 558 0343 confidence. We are here to help.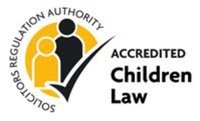 Want to know more?
Common questions
He's got to keep a roof over our heads hasn't he?

Non-residential parents have to pay maintenance for their children; hopefully the amount can be agreed though negotiation and if not then the CSA will decide. Each case is different. If for example the Mum and the children stay in the family home then she may relinquish her claims over any other assets such as pension and savings in return.
How soon can I file for a no fault divorce?

You can get divorced in England or Wales if all of the following are true:

you've been married for over a year
your relationship has permanently broken down
your marriage is legally recognised in the UK (including same-sex marriage)
What am I entitled to in a no fault divorce?

The aim when sharing out matrimonial assets is to be fair. Both spouses have to make full disclosure about their assets and debts before any decisions can be made about distribution, trying to hide anything won't work. Factors which are important when sharing out the assets include the current and future needs of each spouse and any dependent children; the length of marriage and the age, earning capacity and contributions of each party.
Will I lose touch with my children?

Your aim should be that both parents still play an active part in the raising of the child/children.  Usually parents sort this out amongst themselves, although if there are problems mediation can be a good way to resolve this.  Going to Court should always be the last resort where children are involved.
Will we have to go to Court during our divorce?

No, getting a divorce should be an administrative excersise only and there are many options open to you that avoid going to Court.
We take data privacy very seriously, and we want you to understand and feel confident about how we collect, store and handle your personal data. If you'd like to find out more you can read our Privacy Policy.