Ill Health & Disability
Our expert Employment Law solicitors in Chesterfield, Sheffield and Mansfield can help with employment issues surrounding ill health and disability.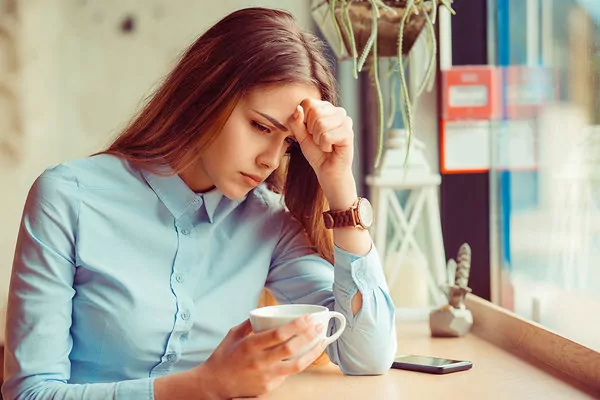 Ill Health & Disability in Chesterfield, Sheffield, Dronfield and Mansfield
We can help with your employment issue
Our expert Employment Law solicitors in Chesterfield, Sheffield and Mansfield can help with employment issues surrounding ill health and disability.
Ill health can be a fair reason for an employer to dismiss an employee. However, simply having an employee who is incapable of doing their job because of ill health isn't enough to make any dismissal fair. An employer must also ensure that they follow a fair procedure.
The employer must consult with the employee about the reason for any absence related to the illness, how long the illness is likely to last for, and the effect on the employee's work before considering whether dismissal is appropriate. It is also likely that the employer will need to obtain medical information about the illness, its effects on the employee and the likely prognosis before making any decisions regarding the employee.
Long term absences are also likely to be caused by illnesses which could amount to disabilities. This is because the statutory definition of a disability says that the illness which causes the disability must have lasted or be likely to last 12 months. Where the illness falls within the statutory definition of a disability, the employer must take care not to discriminate against the employee and must consider whether there are any reasonable adjustments that can be made for the employee to assist them in continuing or performing their work.
If your employer has started capability or performance management procedures or you are concerned that they may do so, then Banner Jones can help you. We are highly experienced and knowledgeable specialist Employment Law solicitors who will advise and support you throughout the process helping you to achieve the outcome that you want. We understand that individuals who come to us are often extremely stressed and anxious by the situation at work and therefore ensure that we provide a confidential service along with a sensitive approach.
Common Ill Health & Disability Questions
Do we have to do anything else in our recruitment adverts?

You need to be able to justify if you are asking for certain levels of experience. Advertising for a bus driver who is safe and has had previous experience is one thing advertising for a bus driver with 10 years' experience is another. The first option leaves your job advert open for all ages to apply. The second rules out individuals who may be in their early twenties.

Other points to consider when recruiting new employees:

Ensure whoever is interviewing potential employee's scores interviewees on their skills and competencies as opposed to their age.
Although they are not discriminatory themselves consider removing any reference to age on your job application forms.
Don't ask a potential employee for a physical fitness test unless you require them.

Once you have selected an appropriate employee ensure managers and staff are trained to monitor and avoid any discriminatory behaviour. Also make sure it is clear within any policies you have that discrimination in any form is unacceptable. Ensure managers are fully trained in diversity issues and that they are able to deal with discriminatory issues that arise within the workplace.
Do we need to worry about these requirements if we employ people in their 50's and 60's?

Yes you need to be aware of these requirements if you employ anyone of any age. They affect every area of employment as well as the recruitment and selection process. The requirements not only make it unlawful to discriminate on the grounds of age but also harassment whether it be intentional or unintentional or to victimise an individual.

You need to worry not only about your own actions but also your fellow employees who must be discouraged from making offensive or unkind comments about age or anything in between.

As with other areas of discrimination if your employee can demonstrate that there has been a difference in treatment which is due to discrimination it is solely down to you the employer to show otherwise or for you to prove that you have done everything in your power to stop such discrimination. There are no limits to discrimination awards and often they include an aspect for suffering, failure to do so can be expensive.
How does age discrimination requirements effect the recruitment process?

When you are recruiting employees you need to ensure you are not discriminating for or against anyone due to their age. This means you cannot advertise specific age requirements in any of your job adverts unless you can justify them.
What are the conditions of age discrimination?

In 2011 legislation new legislation was introduced making it unlawful to treat anyone differently due to their age except if it could be justified or falls within one of the exemptions to the law. The retirement age of 65 has now been phased out meaning employers can now only forcibly retire workers if it can be justified.
What year did the requirements of age discrimination come into effect?

The Employment Equality (Age) Regulations came into effect in October 2006. The retirement age of 65 was phased out between April 2011 and October 2011.
Specialists in Workplace Discrimination
If you are an employee and feel discriminated against, we can assess your situation and provide you with sound advice as to whether you have a claim. Our highly experienced and knowledgeable discrimination solicitors will support you throughout the process in a professional manner. We understand that individuals who come to us are often stressed and anxious by their current situation at work, therefore we provide a confidential service along with a sensitive approach that you can feel comfortable with.
At Banner Jones we can ensure that you comply with the correct statutory grievance procedure so that you do not endanger the outcome of your case through mistakes in the process. Our professional approach, coupled with our highly skilled workplace discrimination solicitors, will provide you with a first class service.
If you are an employer, we can provide helpful advice to ensure that you are not guilty of discrimination. As an employer, you have a responsibility to ensure your employees can work freely without feeling vulnerable to discrimination. We are able to offer expert advice on all types of workplace discrimination so that you can concentrate on running your business. Our solicitors can keep you informed on the latest changes which could help you avoid making a costly mistake.
Discrimination Fact Sheet
We take data privacy very seriously, and we want you to understand and feel confident about how we collect, store and handle your personal data. If you'd like to find out more you can read our Privacy Policy.