Complex Finances
At Banner Jones our family solicitors can support you if you have complex divorce finances.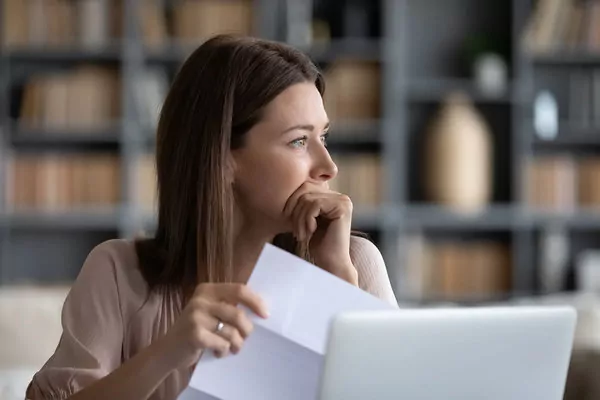 Appointments available Monday-Thursday from 7.30am and on Fridays from 9am.
Complex Finances in Chesterfield, Sheffield, Dronfield and Mansfield
We can help with your divorce, children or finances matter
When you have complex financial issues to be resolved due to a separation or divorce, you need to have confidence in your adviser as high value divorce (or civil partnership dissolution) cases can require complex negotiations.
We know that this is a time of extreme distress and instability and it is essential that you have a team of highly qualified divorce lawyers who have the experience and understanding to help you through this extremely difficult area of law.
The Family Law team at Banner Jones have been 'Recommended' by the UK Legal 500 for 6 consecutive years, ranking them against some of the best in the country. Let us help you.
Banner Jones have experience in the following complex financial matters:
Pensions
Business Interests
Family Businesses
Investments and Tax
Inherited Wealth
Property Portfolios


Banner Jones provide expert advice on complex divorce finances
With over 150 years of matrimonial experience within our department, we have Solicitors dealing with cases including lottery winners to land owners, business leaders to professional footballers. At Banner Jones we pride ourselves on offering expert marital advice and helping guide and support our clients through their complex divorce issues.
We have a wide range of skills (as well as experience) and can offer flexible solutions to suit your needs. We use various methods including the non-Court based processes such as Collaborative Law and Mediation, as well as the more traditional route of helping you through the Court process.


Types of financial matters
During a divorce, the following need to be taken into account where applicable:
Pensions
BusinessInterests
Family Businesses
Investments and Tax
Inherited Wealth
Property Portfolios
It is essential that all financial issues are thoroughly looked into and properly distributed, keeping hostility between parties and disruption to domestic and working lives to a minimum.


Dividing marital assets
If the parties have not achieved a negotiated agreement, the Court will apply its own discretion to the allocation of marital assets. The grounds for divorce rarely affect this decision; instead, the needs of any children and the following factors will be taken into account:
The income of each party and any pension entitlements.
Each party's financial needs.
The length of marriage – the longer the marriage, the more likely that the Court will be in favour of financial equality.
The contribution each party has made to the domestic environment – looking after the home and children can be seen as equally important as earning a salary.
Standard of living – preservation for both parties and any children will be a main priority.
Contact one of experienced family lawyers today for advice on complex divorce finances
We have offices in Chesterfield, Sheffield, Dronfield, Mansfield and Nottingham.
If you are struggling with complex financial issues, or if you require some expert marital advice, call 0344 558 7413* or email info@bannerjones.co.uk.
*calls cost no more than a local 01 number and are included in your mobile minutes.


Want to know more?
Common complex divorce financial questions
Are business assets taken into account in a financial settlements?

Yes, there is no presumption that the individual who has built up the business has a greater claim to the business assets. The other partners contribution to the marriage such as looking after the family home and any children may also be considered to be equally large. This may mean each partner is entitled to around half the value of the business.

In many settlements an agreement is made which allows the business to continue.

For example one partner may retain ownership of the business and pay maintenance out of the income of the business.

The partner who retains ownership of the business could borrow against the business to provide a lump sum for the other partner.

In some cases the company may be split into two separate businesses.

Where possible courts do try and avoid coming to an agreement that results in the break up of a business.
Can I make financial claims against my civil partner if the Civil Partnership is brought to a conclusion?

Civil partners can make claims against each other's finances in the same way that heterosexual married couples can. If there are financial issues stemming from your separation and dissolution of the civil partnership you will need to take further detailed advice and we recommend that you contact one of the family team who can give you specific advice in relation to this complex area of law.
Do we have to agree a final financial agreement before a divorce settlement can go through?

No you do not however we advise that an agreement is to be reached on financial issues before the Decree Absolute is finalised. Important entitlements can be lost in some circumstances once the decree absolute has been granted.
Once we divorce can I settle any financial claims?

Yes you can for example a spouse who may be paying maintenance is able to agree on a appropriate lump sum and/or other assets. If there are not sufficient assets available this may not be possible.

Once you have agreed a clean break agreement and this has been ratified by the court neither of you will be able to go back to the court in the future to ask for maintenance or a transfer of other assets. This gives partners a much greater degree of certainty and allows them to completely disentangle their individual affairs.

It is not possible to agree a clean break in respect of your obligation to provide maintenance for your children.
What if I find out that my spouse has assets which were not disclosed when we agreed our financial settlement?

You are able to go to court and get the financial settlement altered.
When I get a divorce how am I able to protect my child's financial interests?

You must always ensure from the start of financial arrangements that you provide adequate maintenance for your children. If the child is to remain living with you, make sure that the non-resident parents maintenance is at least as large as the level required by the Child Support Agency formula. There may be grounds for requiring higher payments for example if your spouse has a very high income.

You need to consider the risks to this income. If your former spouse runs into financial difficulties or perhaps remarries and has new children to support, the required maintenance could be reduced. If your former spouse dies maintenance will automatically stop. You should ask your ex to take suitable insurance policies and to make provisions in their will for the benefit of your child. If your spouse does die and leaves a will that fails to provide adequately for your child you should take immediate legal advice. You may be able to challenge the will so that funds are provided for your child's benefit.

Throughout agreements you should always try and encourage your ex-spouse to be involved with your child regardless of your own personal feelings towards your ex. Your ex is likely to provide financial support if he or she continue to have a good relationship with the child.
We've divorced amicably and want to sort everything ourselves. What happens if we don't get a consent order for the finances?

If you have managed your own divorce online without legal help, it is worth nothing that you have still not actually finalised your divorce until you have dealt with your financial affairs. Some couples are able to negotiate and agree financial terms amicably, but a consent order is the only way you can ensure that any agreement reached is legally enforceable.

The consent order records the terms of the financial agreement you have reached and legally severs the financial ties between you. Without a consent order from the court, there is the possibility that your ex could make a claim for a share of your assets, property, income or pensions in the future.
We take data privacy very seriously, and we want you to understand and feel confident about how we collect, store and handle your personal data. If you'd like to find out more you can read our Privacy Policy.