Types of Wills
One size does not fit all when it comes to a Will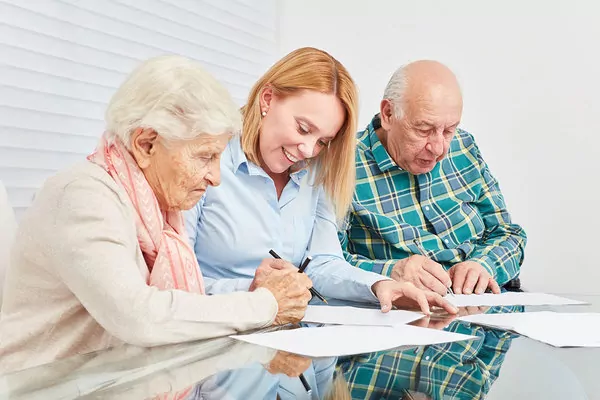 Our short questionnaire will tell you what would happen if you died without writing a Will.
Types of Wills in Chesterfield, Sheffield, Dronfield and Mansfield
We can help with your Will
One size does not fit all when it comes to a Will. There are several types available and we are here to help you decide on which one best suits your needs.
No two Wills we write are ever the same but here are some typical examples of the Wills we write:
Standard Mirror Wills
Property Trust Will (Life Interest Will)
Wills for Young Children
Specialist Wills
Standard Mirror Wills
Typically for a husband and wife with a modest estate who want to leave everything to each other and then on to their children.
A typical scenario would be a husband leaving his whole estate to his wife. If she dies before her husband then his whole estate is divided equally between their adult children. The wife makes a Mirror Will which reflects her husband's Will. This type of Will is suitable for clients who have modest assets and where the adult children are their natural children i.e. there are no step children involved. Clients sometimes are not aware however that if the husband leaves everything to the wife and dies first, then she is free to make a new Will in the future. She may remarry and leave everything to her new husband rather than her children.


Property Trust Will (Life Interest Will)
This type of Will (also known as a Life Interest Trust Will) is suitable for those clients who want to ensure that their share of their main asset i.e. the family home, is inherited by their children.
The Will ensures that the surviving spouse (who may already own a share of the family home) has the right to live in the property for the rest of his/her life but will not inherit the ownership of the deceased's share of the property. This type of Will is often used where there are step-children involved so that the needs of all family members can be taken into account. Clients who are concerned about the family home being used to pay for the surviving spouse's care home fees can also benefit from this type of Will.


Wills for Young Children
Where the main beneficiaries of the Will are young children then extra provisions are recommended. Careful thought should be given to who will be the Trustees that will look after the assets until the children are old enough to inherit. Parents can appoint Guardians who will be responsible for the day to day care of the children.
The Guardians and Trustees do not have to be the same people. The age of the Trustees can be a factor – appointing grandparents who may have to manage the money for over 20 years may not be the answer.
Very often professional Trustees such as solicitors are the most appropriate Trustees who will invest the money with the benefit of professional expert advice rather than leaving inexperienced Trustees who very often leave the money to sit in a low-interest bearing bank account.


Specialist Wills
There are many types of specialist Wills. A Discretionary trust Will remains a popular choice. This Will places the estate into a flexible type of trust known as a Discretionary Trust. With the right Trustees in place it allows the deceased's estate to be distributed as the family decide in the future. It allows the family to "wait and see". Clients who are worried about beneficiaries with financial problems or possible divorces see the benefit of these types of Wills. We can also write special types of Wills including Trusts for disabled and vulnerable people.
Bloodline Wills are also popular as these Wills ensure that the assets are passed along the bloodline of the family rather than being passed to the spouses or partners of your children or grandchildren. Where families are merged, circumstances within the second family can often become complex but we can help put Wills in place to help you reach a solution.
If you are unsure as to which type of Will would be best for you and your family then please give us a call and we will be happy to discuss this with you. All of our Wills are tailor made to suit your needs.


Want to know more?
We take data privacy very seriously, and we want you to understand and feel confident about how we collect, store and handle your personal data. If you'd like to find out more you can read our Privacy Policy.