CICA Claims for Abuse
In our experience we have found that, sadly, very few people are aware of the existence of a government funded scheme called the Criminal Injury Compensation Authority (CICA). The CICA awards compensation on a tariff based scheme for the physical and psychological injuries suffered by the victims of crime and therefore can be used by the survivors of sexual and physical abuse.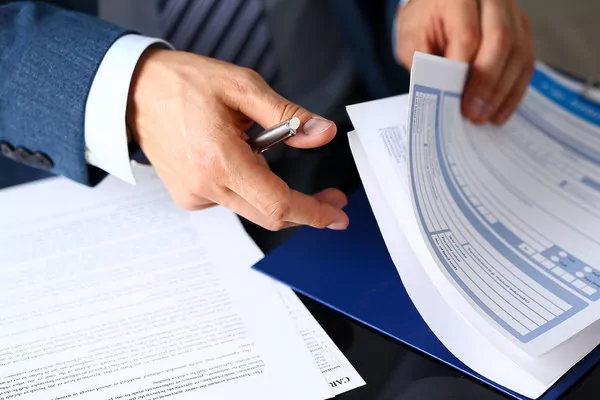 CICA Claims for Abuse in Chesterfield, Sheffield, Dronfield and Mansfield
We can help with your personal injury claim
In straight forward cases a solicitor may not be required and often claimants may maximise their compensation by undertaking the claims process themselves via an in-depth online application.
In cases of a more serious nature, the assessment of the appropriate level of award (based on a tariff system) can be complex and unless properly understood it may result in you being under-compensated for your injury. We would advise that you speak to a Personal Injury solicitor who will assess the likelihood of your claim being successful. Their intimate knowledge of the law and the procedures involved will give you better prospects of being awarded the appropriate damages.
Survivors of sexual and physical abuse can use the CICA scheme to claim compensation not only for the actions of the individual who committed the criminal offence (even if they are deceased), but also their employer, if say for example they were employed by the Local Authority. In some cases a Civil personal injury claim can apply to the same incident so it can be worthwhile asking a solicitor to explore both options for you. Civil personal injury claims which are subject to a full assessment of the case by the court, are not tariff based and are not capped like CICA claims but you should bear in mind that if you are successful with both claims, you will need to pay the CICA claim back.
At Banner Jones Solicitors, our Personal Injury specialists offer a free initial assessment appointment, and will offer you a number of funding options where appropriate, which may include a no win no fee agreement. If you have suffered an injury as the victim of a criminal activity, or are a survivor of physical and sexual abuse you may be eligible for compensation. Speak to an expert today to find out how Banner Jones can help.
More information can be found by visiting the CICA website
Common CICA Claims for Abuse Questions
Can I still claim if I don't know who injured me?

It is not necessary for the person who injured you to be identified, investigated and where appropriate prosecuted, in order for you to get a payment. However, you will be expected to have done everything reasonably possible to help the police catch your assailant, and bring them to justice. While you may be reluctant to bring charges (for example, if you fear a revenge attack or reprisal) the scheme is publicly funded and you will not be eligible for a payment unless you co-operate fully with the investigation into the crime and any prosecution that follows.
How long after my injury can I make a claim to the CICA?

You have 2 years from the injury to make the claim, however, in cases of historic sexual and physical abuse there are special rules.
How long will I have to wait for my compensation?

Straightforward claims can take around 12 months to be paid, however, we have known them take considerably longer.
How much will I get for a CICA claim?

The CICA have a published tariff system so it does depend on the nature of your injury and for straight forward cases it may be around £1-2000. We've dealt with many very complex cases recently that have resulted in the maximum amount being awarded of £250,000 for the injury itself and £250,000 for the special expenses claim.
What evidence will I need to supply the CICA as part of my application?

You or your solicitor will need to provide the evidence necessary to decide your case. In particular, they may ask you to provide the following evidence:

proof that you meet the residency requirements;
medical evidence that shows you suffered an injury that can be compensated under the Scheme ;
evidence to support a claim for lost earnings or future loss of earnings

They may collect the following evidence before they ask you to obtain a medical report:

Confirmation from the police that the incident was reported to the police;
Confirmation from the police and/or witnesses that your behaviour did not contribute to the incident in which your injuries were received; i.e. That you were blameless
You will need to prove that you are of good character
Confirmation from the police that you co-operated with them
What will the CICA compensate for?

Psychological or physical injury following a crime of violence;
Sexual or physical abuse. If you suffer a psychological injury as a result of a sexual assault, you will receive either the tariff value for the type of assault or the value of the psychological injury, whichever has the highest value. You will not receive a payment for both, because the tariff for a sexual assault takes account of the mental trauma.
Loss of earnings - where you have no or limited capacity to work as the direct result of a blameless criminal injury;
Special expenses payments - these cover certain costs you may have incurred as a direct result of an incident, such as loss of earnings. You can only ask us to consider special expenses if your injuries mean you have been unable to work or have been incapacitated to a similar extent for more than 28 weeks;
A fatality caused by a crime of violence including bereavement payments, payments for loss of parental services and financial dependency; and funeral payments. Strict qualifying criteria apply.
We take data privacy very seriously, and we want you to understand and feel confident about how we collect, store and handle your personal data. If you'd like to find out more you can read our Privacy Policy.