Redundancy Rights & Advice
At Banner Jones, our Employment Law Solicitors in Chesterfield, Sheffield and Mansfield offer expert Redundancy rights advice as well as up to date guidance on redundancy laws.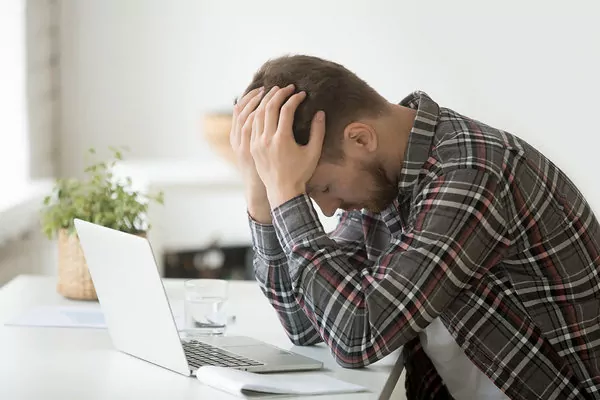 Redundancy Rights & Advice in Chesterfield, Sheffield, Dronfield and Mansfield
We can help with your employment issue
Redundancy rights advice
At Banner Jones, we understand that being made redundant can be a highly stressful ordeal for any individual to go through. Our highly trained experts offer support and care to all of our clients. We also offer a sensitive approach to each case whilst also ensuring that all of our services are fully confidential. We will provide you with informative redundancy rights advice that will help you come to a decision which will benefit you.
At Banner Jones, our Employment Law experts in Chesterfield, Sheffield and Mansfield offer expert Redundancy rights advice as well as up to date guidance on redundancy laws.
Redundancy is something that we hear far too often at the moment, but it is an unfortunate fact that most people will go through this at least once in their working life. Being fully informed on your redundancy rights is essential if you are facing redundancy by your employer. At Banner Jones we have expert employment solicitors who are continuously ensuring that they are up to date with the latest on redundancy laws; that way we are able to offer expert redundancy rights advice to all clients.
The law sets out the situations in which a redundancy can arise, but even if the situation you are facing falls within the legal definition of a redundancy, the law still requires your employer to adopt a fair and reasonable procedure. This can include many things and we can offer you advice and support to ensure that you understand the process so that you can make informed decisions and can engage as fully as possible.


Currently facing redundancy?
If you are currently facing redundancy, Banner Jones can help you make sure that your redundancy rights as an employee are being dealt with in the correct manner.
We are here to take you through the redundancy process step by step and can advise you of your redundancy rights, allowing you to make informed decisions. Your redundancy rights include the following:
Your redundancy payment
Time off to look for another job
The selection procedure and whether it was fair
If we feel you have a redundancy case against your employer, we will guide you through the tribunal process step by step, ensuring you are fully educated with the latest redundancy advice. We always give open and honest opinions of the likely outcome, therefore ensuring you make informed decisions.
Some clients we have helped and supported, have been able to remain in employment, whilst others have secured the best possible exit terms, sometimes under settlement agreements. We have also gone on to help clients pursue claims of Unfair Dismissal. The best advice we can give is to speak to someone as soon as possible when facing redundancy.


Want to know more?
Common Redundancy Questions
What are the most common reasons for redundancy?

Redundancy is defined by law as a situation where a business needs less people or is closing a workplace or is closing totally.

It often happens where an employer has streamlined processes due to developments in technology and / or way of doing things. It can often happen where costs savings are necessary, but financial savings don't have to be the driving force – they just often are.

Where an employer is proposing to change how things are done, but still needs the same number of people to do the work, this isn't a redundancy, this is what is known as a restructure.
What is the selection process for redundancy usually based on?

This can be made up of many criteria, but it is advisable to ensure that any criteria adopted can be justified objectively. Common examples include:

Performance and ability
Length of service (often referred to as Last In First Out (LIFO))
Attendance records (ignore disability related absences)
Disciplinary records

Despite some views that LIFO is unfair and shouldn't be allowed, it is still permissible to use this as part of the overall criteria, but it wouldn't be fair to use this as the only or main criteria.

You can also use weighting for the criteria if particular criteria is more important, but you need to be able to justify its use.
Does my employer have to try to find me an alternative role first?

Part of a fair redundancy process is actually considering ways of avoiding dismissals altogether. It is likely that a dismissal will be unfair if an employer gives no consideration to whether there is a suitable alternative role within its organisation. This may even involve looking at whether there are any suitable vacancies in other group companies. It does not however mean that an employer has to create a vacancy where none already exists.
What does a redundancy consultation involve?

Essentially a fair process is one where:

the employer warns and consults employees or their representatives about the proposed redundancy
adopts a fair basis on which to select for redundancy – this involves identifying an appropriate pool from which to select potentially redundant employees and using proper, fair and object, selection criteria
considers suitable alternative employment - this means that an employer must search for and, if available, offer suitable alternative employment
How long does the redundancy process take?

This very much depends on the circumstances. If there are less than 20 redundancies proposed within a 90 day period, then consultation probably won't last more than a week or 2. However, if there are 20 or more, then there is a minimum consultation period of 30 days. This rises to 45 days where there are 100 or more within 90 days. Where there are more than 20 people affected, then there is also an obligation to consult with employee representatives. If these don't already exist and have a remit for such consultation, then consultation will be further delayed until the employee representatives are appointed – as consultation can't start without them.
How is redundancy pay calculated?

By law, and provided you have 2 years' service, you are entitled to a statutory redundancy payment. This is calculated as follows:

half a week's pay for each full year you were under 22
one week's pay for each full year you were 22 or older, but under 41
one and half week's pay for each full year you were 41 or older

Length of service is capped at 20 years and the amount of a week's pay is capped. The cap changes each year in April, so you will need to check this.

Statutory redundancy payments can be paid free of tax and NI deductions.
The redundancy process needs to be fair, so what can you do if you don't think you have been treated fairly?

If you don't think that the process was dealt with fairly, you should consider appealing the decision. If this still doesn't resolve matters, then take some advice about whether you may have a claim for unfair dismissal.

It's worth noting that you only have 3 months less 1 day from the date your employment came to an end to issue a claim for unfair dismissal in an employment tribunal. You have to contact ACAS before you can issue your claim, and this time limit can be extended to take account of the time you spend dealing with ACAS, but it is really important not to miss this deadline – if you do, you may not be able to bring your claim at all.
Is a settlement agreement the same as redundancy?

They aren't the same thing. However, settlement agreements are often used in redundancy situations – either as an alternative to going through a full redundancy consultation process, or after conclusion of the redundancy process, perhaps where the employer feels that they might be at risk of a claim.

Settlement agreements are basically contracts that enable an employee to give up their rights to pursue legal claims that they may have against their employer. If an employer wants to offer an enhanced severance to an employee at the outset of a redundancy consultation process, as an alternative to going through that process, then getting the employee to sign a settlement agreement means that the employer won't have to worry about the employee coming back and trying to claim unfair dismissal because the employer didn't go through the full redundancy process.
If your employer goes into administration and cannot pay your wages/redundancy, what can you do?

If your employer goes into administration and no one steps in to buy the business from the administrator, you will normally be made redundant. Your employer would usually be insolvent at that point, meaning that there may not be any funds available to make redundancy payments. In this situation you can claim payments from the National Insurance Fund within 6 months of your dismissal. The National Insurance Fund is operated and managed by the Redundancy Payments Service, to whom employees make their application for repayment.

These are the types of payments that can be claimed, with the payment cap currently standing at £571 per week (£544 if you were made redundant before 6th April 22).

Up to eight weeks' wages
Arrears of holiday pay for a period of up to six weeks
Payment for any statutory notice period that was worked but not paid (up to 12 weeks maximum)
Unpaid pension contributions
The basic award for unfair dismissal

You can find out more about how to make a claim on the GOV.UK website.
Should my employer give me time off to look for another job?

If your employer has decided that your role is redundant and has served you with notice to terminate your employment, then you are entitled to a reasonable amount of paid time off to seek alternative employment, including attending interviews, or to arrange training for future employment. However, you must have 2 years' service to be able to take advantage of this.

There is no definition of reasonable, but the amount of pay an employee can receive for taking this leave is 40% of a weeks' pay – so essentially 2 days for a full time, 5 day per week, employee.
We take data privacy very seriously, and we want you to understand and feel confident about how we collect, store and handle your personal data. If you'd like to find out more you can read our Privacy Policy.