Physical & Sexual Abuse Claims
Survivors of physical and/or sexual abuse may not realise that they are entitled to claim compensation for injuries and losses sustained as a result of the abuse.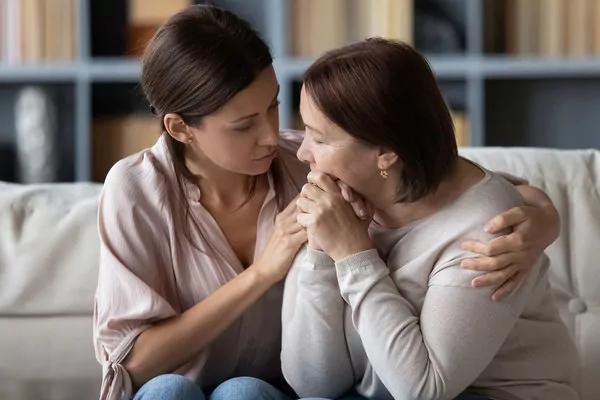 Physical & Sexual Abuse Claims in Chesterfield, Sheffield, Dronfield and Mansfield
We can help with your personal injury claim
Survivors of physical and/or sexual abuse may not realise that they are entitled to claim compensation for injuries and losses sustained as a result of the abuse.
Whether you have been abused recently or many years ago as a child, you are still entitled to make a claim for the physical and psychological harm caused by abuse. Abuse claims are treated in the same way as other injuries and you can therefore claim for the pain, suffering and loss of amenity caused, as well as loss of earnings and other losses where appropriate. Compensation can give survivors important financial support to help them re-build their lives. We know how painful it can be to have to talk about what happened, and our sympathetic team will let you take things at a pace that is comfortable for you.
Abuse may arise from various situations such as:
Sexual/Physical abuse suffered as a child:

In local authority or foster care
By a person in a position of trust, such as a teacher
Within an organisation, such as a sporting club
By a family member

Failure by social services to protect a child from abuse
Abuse or neglect by hospitals / doctors / the medical profession
Abuse or neglect of the elderly in a nursing or care home
Sexual or physical abuse suffered as an adult
We know that talking about your experiences is difficult and may be uncomfortable. However, you can be assured that your case will be met with the utmost discretion and sympathy. To make things easier we can offer you a choice of dealing with a male or female advisor.
We know that you will have lots of questions about how the claim will be handled and what the process is, so to help, we've written a list of Frequently Asked Questions.
If you require further information, please contact our personal injury team or complete the contact form.
Common Physical & Sexual Abuse Claim Questions
How do I pay for the claim?

The majority of the claims we do are No win No fee so there is little financial risk to you.
Is there a time limit in which I need to claim?

Abuse cases are in the main treatedlike a normal injury claim and have a three year limit within which claims should be brought. It is common however, for persons not to take any action within this time and in many cases the courts are able to assist by exercising their discretion to allow a claim to be brought outside of this time limit in accordance with Section 33 of the Limitation Act 1980.
What can I claim for?

You are entitled to claim for the pain suffering and loss of amenity which you have suffered along with an award to cover financial losses which might include items such as lost earnings, treatmentand care costs and travelling expenses etc.
What evidence will you need?

These cases are easier when there has been a criminal prosecution, however it is possible to still claim without.
What happens if my claim is against an individual rather than say the local authority?

Claims can be brought against individuals who may or may not be insured or have assests or income out of which to pay compensation. Where there is no insurance cover but a Defendant has assests, it is possible to apply to the Court for a freezing Order to stop the Defendant from selling or disposing of assests which may in due course be sold or used to meet any compensation ordered to be paid.
Where else can I get support to help me deal with my experience?

NAPAC- NAPAC is a UK registered charity which was set up to offer a range of services and support to adult survivors of all types of childhood abuse including neglect and physical, sexual and emotional abuse.

NSPCC- The NSPCC is a UK registered children's charity fighting against child abuse. They help protect children from child abuse and also help those who have been abused to rebuild their lives.

Samaritans - The Samaritans is a charity which provides confidential, emotional support, 24 hours per day, 7 days per week, to anyone suffering emotional distress or struggling to cope, across the UK.

HAVOCA- HAVOCA, or Help for Adult Victims of Child Abuse, is a forum run by adult survivors of child abuse, which offers support, friendship and advice to those who have been affected by childhood abuse.

Male Survivor - Male Survivor is an organisation which provides life-changing support including forums and a range of recovery therapies to male adult survivors of child abuse.

Action on Elder Abuse - Action on Elder Abuse, or AEA, is a specialist organisation in UK focusing on the issue of elder abuse and offering a range of guidance and support services to those who have been affected by elder abuse
Will I have to attend court?

In most cases, these types of claims will be settled through negotiation rather than through court. If court proceedings become necessary we can apply for anonymity so that identity remains protected if that's what you prefer.
We take data privacy very seriously, and we want you to understand and feel confident about how we collect, store and handle your personal data. If you'd like to find out more you can read our Privacy Policy.