Working with New Build Property Developers
We know that buying a property is a huge commitment and choosing the right solicitor is just as important. At Banner Jones, we have helped thousands of people in Sheffield, Chesterfield, Mansfield, Dronfield and across the country to purchase their new build home.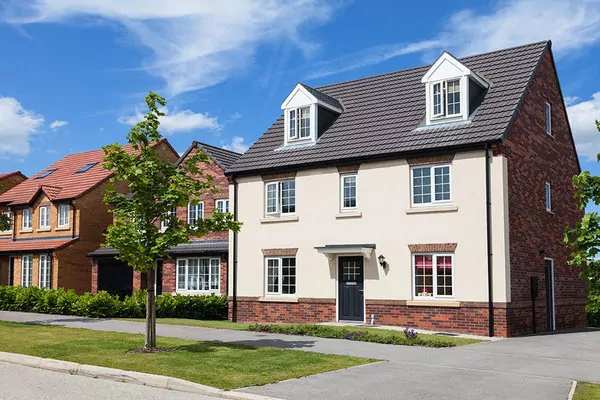 Working with New Build Property Developers in Chesterfield, Sheffield, Dronfield and Mansfield
Introduction to our New Build Homes Team
Our expert team will handle the legal process as quickly and efficiently as possible.
Download now
The New Build Homes Team is led by Catherine Shelton,Chartered Legal Executive, who has extensive knowledge of both residential and new build property. Catherine is supported by Property Executive Callum Bradley, and Paralegals Dale Newell and Lucy Jenkinson and between them they have expertise in all aspects of new build transactions. Their ability to provide timely and effective advice ensures that they are able to guide their clients through the most complex transactions in a smooth and stress free manor.
The team provides specialist Conveyancing and property services and was establish with the sole intention of providing a dedicated service to clients purchasing or selling new build properties.
The New Build Homes Team are experienced in working with developers and house builders by providing high standard, dedicated service to ensure that your sale or purchase of a new build property is progressed and dealt with as quickly as possible.
We recognise that an uncertain economic climate, government policy and housing needs in the UK are fuelling the necessity to 'keep Britain Building' which is why our team of new build experts are dedicated to delivering up to date legal advice and commercial solutions for residential development projects of all sizes.
The New Build Homes Team, provide a seamless service for our clients. Our experience is underpinned by a wealth of knowledge on supporting initiatives, such as the government's Help to Buy initiative.
Want to know more?
Meet the Team
We take data privacy very seriously, and we want you to understand and feel confident about how we collect, store and handle your personal data. If you'd like to find out more you can read our Privacy Policy.