If you have suffered ill health as a result of using a defective product, then Banner Jones can help you every step of the way.
Whether the injuries you have suffered are physical, emotional, financial, or a combination of all three, we understand and can help you get the compensation you deserve.
All of your discussions are confidential so please don't be embarrassed to get in touch so that we can help you to obtain the evidence you need to make a claim. You have the right to compensation.
Our expert team of personal injury solicitors have over 45 years of experience with high value personal injury claims, so you can be assured that you're speaking to an expert and not just a claims manager.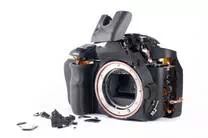 Start your claim today
No Win No Fee
We win over 95% of our cases


For expert help and advice, or for a no obligation chat, call our specialist team on 0330 017 6305* or email claim@bannerjones.co.uk
*calls cost no more than a local 01 number and are included in your mobile minutes.