Financial Settlements
At Banner Jones we can offer guidance on suitable Divorce Financial Settlements.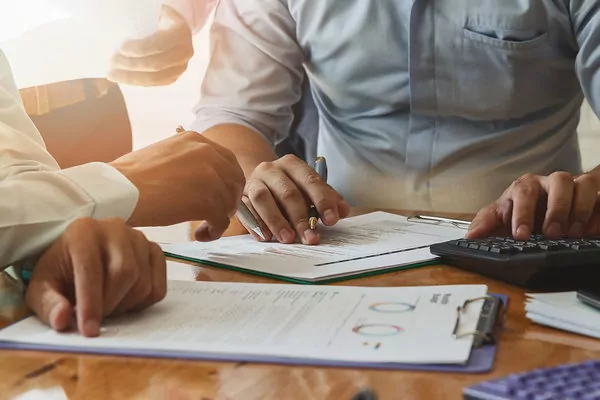 Financial Settlements in Chesterfield, Sheffield, Dronfield and Mansfield
We can help with your divorce, children or finances matter
At Banner Jones we can offer guidance on suitable Divorce Financial Settlements.
Among the first questions we are asked are: "how will our finances be divided?" and "how will we come to a divorce settlement agreement?" At Banner Jones our experienced divorce solicitors based in Chesterfield, Dronfield, Mansfield and Sheffield will work with you to achieve the best divorce settlement available.
Divorce Financial Settlement negotiations take into account several factors including:
The financial and other needs of any children
The current earnings of both parties
The potential future earning capacity of both parties
Length of the marriage
Standard of living enjoyed during the marriage and income needs
Contributions that both parties have made to the marriage, both financial and otherwise – including looking after the house or caring for children
Assets of each party, including accrued pension values
Reaching a Financial Divorce Settlement Agreement
The ideal solution is for an amicable financial divorce settlement agreement to be reached by negotiation between both parties and their divorce solicitors. This will help to minimise legal fees and avoid the necessity of going to Court to reach a divorce settlement.
If an agreement can be reached out of Court then your divorce solicitor will draw up a consent order giving full details of the agreement reached. Both parties sign this agreement and it is then sent to the Court for a Judge to check it is reasonable before the Court endorses it as a legally binding order. We would always advise couples to try and come to an agreement on the divorce settlement before having to go through the Court process.


Clean Break Agreements
A clean break is a type of divorce settlement where all finances are finalised at the point an agreement is implemented. It usually involves a split of assets between the parties with no ongoing spousal maintenance.
A clean break is also achievable in cases where spousal maintenance would normally be payable. If enough assets exist to enable the party liable to pay maintenance to transfer assets of a suitable amount, then this can negate the payment of maintenance on a capitalised basis.
Once a clean break has been accepted by the court neither party can try to claim additional assets or maintenance at a later date, no matter what their change of circumstances.
A clean break agreement applies only to your spouse. It is not possible to get a financial clean break in respect of your children as you have an ongoing responsibility to support them.


Contact a Solicitor for helpful advice on Financial Settlements
At Banner Jones we have a team of expert divorce solicitors who are highly experienced and will treat each case uniquely depending on your circumstances. Our family law specialists achieve solutions through confidential settlements, we will ensure that we get the best financial settlement for you. We have worked on many divorce cases and have been successful at achieving the best divorce settlements for our clients.
We have offices in Chesterfield, Sheffield, Dronfield, Mansfield & Nottingham.


Want to know more?
Common Financial Settlements Questions
Are business assets taken into account in a financial settlements?

Yes, there is no presumption that the individual who has built up the business has a greater claim to the business assets. The other partners contribution to the marriage such as looking after the family home and any children may also be considered to be equally large. This may mean each partner is entitled to around half the value of the business.

In many settlements an agreement is made which allows the business to continue.

For example one partner may retain ownership of the business and pay maintenance out of the income of the business.

The partner who retains ownership of the business could borrow against the business to provide a lump sum for the other partner.

In some cases the company may be split into two separate businesses.

Where possible courts do try and avoid coming to an agreement that results in the break up of a business.
Can I make financial claims against my civil partner if the Civil Partnership is brought to a conclusion?

Civil partners can make claims against each other's finances in the same way that heterosexual married couples can. If there are financial issues stemming from your separation and dissolution of the civil partnership you will need to take further detailed advice and we recommend that you contact one of the family team who can give you specific advice in relation to this complex area of law.
Does the reason of the divorce have any effect on how the financial settlement is worked out?

Rarely, generally any financial settlements are fair and should give priority to the welfare of any children. If you commit adultery this does not affect this. Your behaviour may however affect the agreement of who looks after any children and the contact that the partner is allowed.

Extreme behaviour may be taken in to account, say if one partners violence has affected the other partner. If one partner acts recklessly in an attempt to deliberately sabotage the financial position this could also be taken into account.
Do we have to agree a final financial agreement before a divorce settlement can go through?

No you do not however we advise that an agreement is to be reached on financial issues before the Decree Absolute is finalised. Important entitlements can be lost in some circumstances once the decree absolute has been granted.
Once we divorce can I settle any financial claims?

Yes you can for example a spouse who may be paying maintenance is able to agree on a appropriate lump sum and/or other assets. If there are not sufficient assets available this may not be possible.

Once you have agreed a clean break agreement and this has been ratified by the court neither of you will be able to go back to the court in the future to ask for maintenance or a transfer of other assets. This gives partners a much greater degree of certainty and allows them to completely disentangle their individual affairs.

It is not possible to agree a clean break in respect of your obligation to provide maintenance for your children.
What if I find out that my spouse has assets which were not disclosed when we agreed our financial settlement?

You are able to go to court and get the financial settlement altered.
When does a financial agreement have to be agreed?

You can agree a financial settlement at any time, but there are rules as to when this agreement can be filed at Court and an order requested.

The Court can only approve the financial remedy order recording your agreement after you have the decree nisi or conditional order in place. It is sometime advisable to delay finalising the divorce until you have a financial remedy order in place, depending on your individual circumstances. (Due to potential implications regarding transfers, tax and pensions if done beforehand). It is advisable to seek advice regarding your individual circumstances.
We take data privacy very seriously, and we want you to understand and feel confident about how we collect, store and handle your personal data. If you'd like to find out more you can read our Privacy Policy.