Criminal Injury (CICA)
As a victim of criminal activity, you may be entitled to compensation.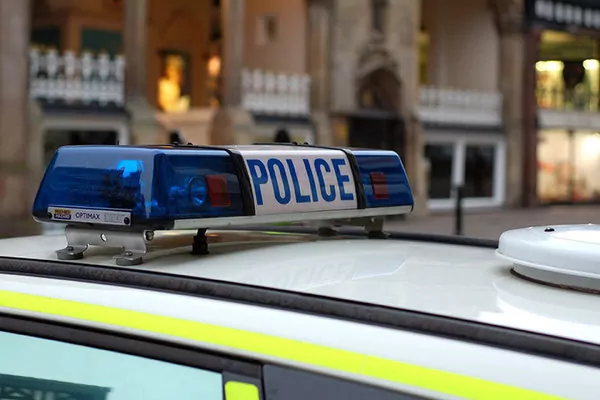 Criminal Injury (CICA) in Chesterfield, Sheffield, Dronfield and Mansfield
We can help with your personal injury claim
As a victim of criminal activity, you may be entitled to compensation.
In our experience we have found that, sadly, very few people are aware of the existence of a government funded scheme called the Criminal Injury Compensation Authority. The CICA helps innocent victims of crime by issuing compensation for the physical and psychological injuries they have suffered. The damages awarded will help towards the costs of ongoing medical care, rehabilitation, lost earnings, home adaptations etc.
In straight forward cases a solicitor may not be required and often claimants may maximise their compensation by undertaking the claims process themselves. However, in cases of a more serious nature the assessment of the appropriate level of award (based on a tariff system) can be complex and unless properly understood it may result in you being under-compensated for your injury. We would advise that you speak to a Personal Injury solicitor who will assess the likelihood of your claim being successful. Their intimate knowledge of the law and the procedures involved will give you better prospects of being awarded the appropriate damages.
At Banner Jones Solicitors, our Personal Injury specialists offer a free initial assessment appointment, and operate on a "no win: no fee" basis. If you have suffered an injury as the victim of a criminal activity, you may be eligible for compensation. Speak to an expert today to find out how Banner Jones can help.
For expert help and advice, or for a no obligation chat, call our specialist team on 0330 017 6305* or email claim@bannerjones.co.uk
*calls cost no more than a local 01 number and are included in your mobile minutes.
No Win, No Fee
NO win, no fee
Free initial consultation
Expert Solicitors, not claims managers
Excellent Success Rate
To see whether you have a claim, contact our expert Personal Injury solicitors for a no obligation chat on 0330 017 6303* or email claim@bannerjones.co.uk
*calls cost no more than a local 01 number and are included in your mobile minutes.
Why Choose Us?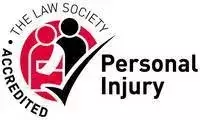 Our Defendant team have represented Defendants in the defence of various types of claims. However, we pride ourselves on our particular specialism in transport and road traffic accident claims. We have over 45 years of experience in personal injury claims management, and you'll always speak to an expert.
Visit us in Chesterfield for your free, intial consultation - no appointment necessary. We work on a no win, no fee basis, so you've got nothing to lose.
We're also members of the Law Society's Personal Injury panel, so you know you're in safe hands.


Common Criminal Injury (CICA) Questions
Can I still claim if I don't know who injured me?

It is not necessary for the person who injured you to be identified, investigated and where appropriate prosecuted, in order for you to get a payment. However, you will be expected to have done everything reasonably possible to help the police catch your assailant, and bring them to justice. While you may be reluctant to bring charges (for example, if you fear a revenge attack or reprisal) the scheme is publicly funded and you will not be eligible for a payment unless you co-operate fully with the investigation into the crime and any prosecution that follows.
How long after my injury can I make a claim to the CICA?

You have 2 years from the injury to make the claim, however, in cases of historic sexual and physical abuse there are special rules.
How long will I have to wait for my compensation?

All eligible claims will be paid, but you can expect to wait up to 12 months.
How long will it take before I get compensated?

In most cases, the limiting factor is the length of time which has to pass before a final opinion can be obtained from a medical expert as to the extent to which an injured person has effected a recovery. In the simplest of cases a conclusion may be reached in around 6 months. However, where more severe injuries are sustained then it may take a number of years to get to a point where the medical eveidence is sufficiently clear to enable the case to be concluded.

In cases where liability is admitted but the case cannot be concluded quickly because of the nature of the injuries then it may be possible to obtain an interrim payment on account of the final award of compensation to be paid.
How much will I get?

It all depends on the nature of your injury and for straight forward cases it may be around £1-2000. We've dealt with some very complex cases recently that have resulted in the maximum amount being awarded of £500,000.
What evidence will I need to supply the CICA as part of my application?

You or your solicitor will need to provide the evidence necessary to decide your case. In particular, they may ask you to provide the following evidence:

proof that you meet the residency requirements;
medical evidence that shows you suffered an injury that can be compensated under the Scheme ;
evidence to support a claim for lost earnings or future loss of earnings

They may collect the following evidence before they ask you to obtain a medical report:

Confirmation from the police that the incident was reported to the police;
Confirmation from the police and/or witnesses that your behaviour did not contribute to the incident in which your injuries were received; i.e. That you were blameless
You will need to prove that you are of good character
Confirmation from the police that you co-operated with them
What happens if I have Legal expenses Insurance?

If you have legal expenses insurance then we will contact your legal expenses insurers to seek authority to represent you under that policy.

Where we represent you under a policy of legal expenses insurance then in most cases from the date when cover is confirmed and up to the maximum cover provided by the policy your own and any of your opponents legal costs ordered to be paid by you will be met by your insurers.
What happens if I lose the case?

There are many different answers to this question which will depend on the exact terms of your retainer with your Solicitor. The answer below should only be taken as general guidance and you should ensure that your Solicitor makes the implications of losing the case clear to you given the manner in which you choose to fund your case.

If you lose the case then your liability for legal costs will depend on a number of factors and in particular the manner in which the claim is being funded at the point which the claim has reached.

In most cases where a claim is lost or discontinued prior to the issue of court proceddings then no costs will generally be recovered by the successful opponent from you.

Where a case is unsuccessful after court proceedings are issued then it is likely that you would be held responsible for your opponents costs . Where you have the benefit of a policy of legal expenses insurance then it is likely that your opponents costs will be covered by that policy. Where no such policy is in place then it is likely that you will be responsible personally for those costs.

Where a case is unsuccessful after court proceedings are issued then you will generally also be responsible for your own legal costs. Where the claim is being pursued on a conditional fee agreement then no charge will be made by the your Solicitor. However, in all other casesyou will be reponsible for your own costs save where a policy of legal expenses insurance is in place which covers those costs.
What will the CICA compensate for?

Psychological or physical injury following a crime of violence;
Sexual or physical abuse. If you suffer a psychological injury as a result of a sexual assault, you will receive either the tariff value for the type of assault or the value of the psychological injury, whichever has the highest value. You will not receive a payment for both, because the tariff for a sexual assault takes account of the mental trauma.
Loss of earnings - where you have no or limited capacity to work as the direct result of a blameless criminal injury;
Special expenses payments - these cover certain costs you may have incurred as a direct result of an incident, such as loss of earnings. You can only ask us to consider special expenses if your injuries mean you have been unable to work or have been incapacitated to a similar extent for more than 28 weeks;
A fatality caused by a crime of violence including bereavement payments, payments for loss of parental services and financial dependency; and funeral payments. Strict qualifying criteria apply.
Will I have to go to court?

It is rare that a claim will proceed to a final hearing before the Court which you would have to attend.
Will I have to visit a Doctor as part of the case?

In all cases where a claim for personal injuries is made , that claim needs to be supported with medical evidence in the form of a medical report. This report is prepared following a medical examination with a nominated medical expert which will be arranged by your Solicitor.
We take data privacy very seriously, and we want you to understand and feel confident about how we collect, store and handle your personal data. If you'd like to find out more you can read our Privacy Policy.