Mediation
If you want to divorce or separate from your partner, mediation will often be recommended to you as a first step.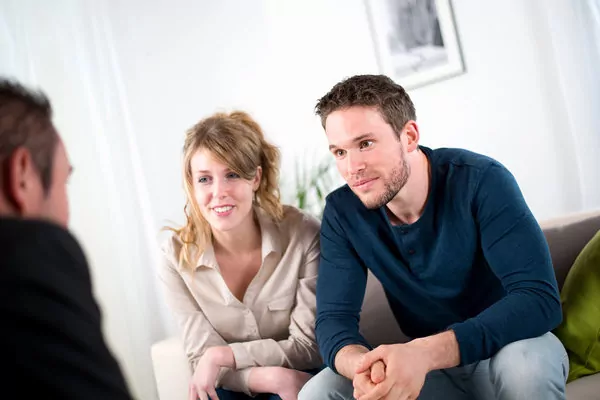 Mediation in Chesterfield, Sheffield, Dronfield and Mansfield
If you want to divorce or separate from your partner, mediation will often be recommended to you as a first step.
We can recommend local mediators who can help you to resolve these issues. Meeting with an impartial mediator means that you can discuss and agree solutions in a friendly, neutral setting away from the pressure and strain of court proceedings.
Mediation can help you resolve issues and make important decisions in a friendly and civil environment.
Arrangements for the care of your children
Financial arrangements
Dividing up your property and other shared assets
Your separation or divorce
How you and your partner will communicate in future
Any other related issues


The role of mediators
Mediators are experienced in dealing with complicated situations and helping clients find the best solutions in the interest of the whole family.
They also work closely with other professionals such as local solicitors, financial advisors and accountants as well as other experienced local mediators. This way, mediation can offer a comprehensive service to our clients. Mediation is available to anyone whether you are married or not, have children or not.
Want to know more?
Common Mediation Questions
How long does Mediation take?

This depends on the complexity of the case and on the parties' willingness to reach an agreement.It usually takes place over half or full day sessions, and very often a 'Mediation Settlement Agreement' is agreed in one or two meetings.
If I make any payments to my spouse whilst separated will this affect the final settlement?

Usually no, it may not be wise to make excessively large payments to your spouse as this might be argued that this shows both their needs for such payments and your ability to pay. Any financial settlement should be taken into account the longer term history of the marriage and any future financial prospects.

If your spouse does not need maintenance whilst separated it would be sensible to provide it. If you fail to provide it, this may cause your spouse to be hostile towards you. Your spouse may apply to the court for an interim financial order this requires you to pay an appropriate level of maintenance. Both of these are likely to increase the hostility in reaching a final agreement.
What's the difference between getting a divorce and a separation? Which one is best?

A separation is if you walk out on your spouse or you agree to separate, however no formal legal action is taken. It is a good idea though to come to an agreement on issues like who will take care of any children and what the financial agreements will be and set these out in a separation agreement.

You will also need to consider what will happen to your family home. If you own it jointly with your spouse this means if one of you dies their share will go to the other and if you decide to sell you jointly own any proceeds.

If you are wanting a separation you can get a solicitor to draft a document that will create 2 different shares in the property, this means if one of you dies you are able to pass on your shares to an heir. You will each be entitled to a specific proportion of the proceeds if you sell.

You need to agree a share that each of you will have. If you contributed equally when you bought the home and have contributed equally since you will probably share 50:50. If one of you have put more money in you can ask a solicitor to draw up a document which states this.

If you later decide you want a divorce on grounds of separation it will not matter whether you have separated formally or informally.

The main terms of the divorce can be negotiated between both of you however a divorce does also include the court. This has several important differences:

You can only get a divorce if you can satisfy the court that your marriage has broken down irretrievably.
If you get a divorce the marriage is over whereas a separation can be temporary.
The terms of a divorce can be ratified by the court, this means it is unlikely either of you will be able to change them at any point in the future.

There is also the third option of a judicial separation, this option is very rare. You would still remain married but ask the court to recognise your separation formally. This means that you can apply to the court for orders dealing with financial and property issues. The process is similar to that of a divorce however it is used as an alternative if a spouse has a religious or moral objection to divorce.

The option which you choose will depend upon your circumstances. If you are not sure if the marriage has broken down a separation may be the best option. If you want to remarry however you will need to get a divorce.
Where does the Mediation take place?

Mediation can take place wherever you would like, however, we recommend a neutral location such as one of our offices.
We take data privacy very seriously, and we want you to understand and feel confident about how we collect, store and handle your personal data. If you'd like to find out more you can read our Privacy Policy.