Claims
If you've suffered an injury as a result of an accident that wasn't your fault, then the Banner Jones team of Personal Injury Solicitors in Chesterfield, Sheffield and Mansfield are here to help you.
We will provide a free initial assessment of your case, including providing our views on the prospects of success, and the likely timescale.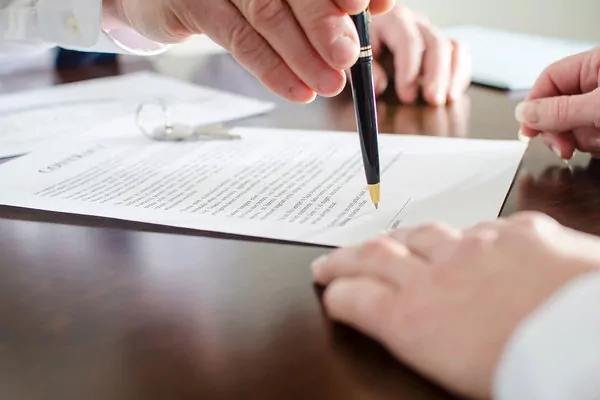 If your insurer has made you an offer to settle your injury claim early, then we'd advise you seek a second opinion.
Claims in Chesterfield, Sheffield, Dronfield and Mansfield
We can help with your personal injury claim
Why not drop into our dedicated Accident Claim Centre on Glumangate in Chesterfield? It's no appointment necessary.
For our Mansfield and Sheffield offices, simply call 0330 017 6305* or email claims@bannerjones.co.uk to arrange an appointment to see a personal injury specialist.
*calls cost no more than a local 01 number and are included in your mobile minutes.
No Win, No Fee
Serious Injuries
If you've suffered a brain injury, a spinal injury, amputation or the loss of a loved one, you might want to take a look at our serious injury section and see how we can help you.
In most cases we will pursue compensation claims on a "no win, no fee" basis, however, we will consider all possible methods of funding, including legal expenses insurance, trade union funding and private fee agreements.
Our specialised team of Personal Injury Solicitors have been involved in claims resulting from many high profile incidents including:
Hatfield Rail Crash
The Manchester Air Crash
Zeebrugge Ferry Disaster
We have recovered several million pounds of compensation for clients over the years, with the largest individual award obtained for a client to date being £3,275,000.
To see whether you have a claim, contact our expert Personal Injury solicitors for a no obligation chat on 0330 017 6302* or email claim@bannerjones.co.uk
*calls cost no more than a local 01 number and are included in your mobile minutes.


Want to know more?
Common Personal Injury Questions
What can I claim for?

You will normally be entitled to claim for:

Your pain and suffering
Past and future loss of earnings
Travelling and parking costs
Medication and treatment costs
Pension losses
Care and services
Legal and other fees involved in pursuing of your claim
How long will it take before I get compensated?

In most cases, the limiting factor is the length of time which has to pass before a final opinion can be obtained from a medical expert as to the extent to which an injured person has effected a recovery. In the simplest of cases a conclusion may be reached in around 6 months. However, where more severe injuries are sustained then it may take a number of years to get to a point where the medical eveidence is sufficiently clear to enable the case to be concluded.

In cases where liability is admitted but the case cannot be concluded quickly because of the nature of the injuries then it may be possible to obtain an interrim payment on account of the final award of compensation to be paid.
How much will I get?

The amount of compensation to be received is determined by an assessment of the extent to which you have been injured and have effected a recovery from those injuries. Each case is considered in the light of other cases which have been dealt with by the Courts so as to reach an appropriate level of award.

In addition to the award for the injuries sustained you can also claim for other financial loss such as lost earnings, travelling expenses and the cost of medication.Further and where appropriate a claim can be made for the value or cost of care required or the loss of benefits such as a pension.
What happens if I have Legal expenses Insurance?

If you have legal expenses insurance then we will contact your legal expenses insurers to seek authority to represent you under that policy.

Where we represent you under a policy of legal expenses insurance then in most cases from the date when cover is confirmed and up to the maximum cover provided by the policy your own and any of your opponents legal costs ordered to be paid by you will be met by your insurers.
What happens if I lose the case?

There are many different answers to this question which will depend on the exact terms of your retainer with your Solicitor. The answer below should only be taken as general guidance and you should ensure that your Solicitor makes the implications of losing the case clear to you given the manner in which you choose to fund your case.

If you lose the case then your liability for legal costs will depend on a number of factors and in particular the manner in which the claim is being funded at the point which the claim has reached.

In most cases where a claim is lost or discontinued prior to the issue of court proceddings then no costs will generally be recovered by the successful opponent from you.

Where a case is unsuccessful after court proceedings are issued then it is likely that you would be held responsible for your opponents costs . Where you have the benefit of a policy of legal expenses insurance then it is likely that your opponents costs will be covered by that policy. Where no such policy is in place then it is likely that you will be responsible personally for those costs.

Where a case is unsuccessful after court proceedings are issued then you will generally also be responsible for your own legal costs. Where the claim is being pursued on a conditional fee agreement then no charge will be made by the your Solicitor. However, in all other casesyou will be reponsible for your own costs save where a policy of legal expenses insurance is in place which covers those costs.
Will I have to go to court?

It is rare that a claim will proceed to a final hearing before the Court which you would have to attend.
Will I have to visit a Doctor as part of the case?

In all cases where a claim for personal injuries is made , that claim needs to be supported with medical evidence in the form of a medical report. This report is prepared following a medical examination with a nominated medical expert which will be arranged by your Solicitor.
Why Choose Us?
Our expert team have 45 years' experience in high value personal injury claims; therefore, you'll be seeing an expert and not just a claims manager. We offer high standard accident claim services and can even make home visits if required.
We have successfully claimed compensation for car and road traffic accidents, slips injury accidents, accidents at work and many other circumstances. Click on the categories under the Claims heading to your left to navigate to the page specific to your circumstance.
Personal Injury Claim

I am very grateful for all your efforts and a very satisfactory result. I cannot thank you enough for a first class service and I will happily recommend you to my friends and family.

Mr W, Nottingham
Personal Injury Claim

We are very satisfied with Banner Jones. May I also say the receptionists and secretaries were very kind and helpful.

Mr & Mrs W, Chesterfield
I can not fault Mr Banner in any way for the work he did for me. He was friendly and professional and he managed the case to my benefit. Thank you.

Anonymous
I was involved in an accident and my insurance company thought they had achieved the world for me by getting an offer of 50/50. This offer would mean not only would I get 50% of the damage done to my car, but would also lose my no claims bonus. I went to Banner Jones with all the paperwork and just a few weeks later I was banking a cheque for the full amount of damages and had my no claims discount. Great Service!

Mr B, Chesterfield
We're really grateful for the work you did for us. 10 out of 10!

Mr & Mrs S, Bridlington
Very easy to make appointments, very personal service from all people at Banner Jones, my solicitor was very friendly and put me at ease. If I needed a solicitor again, Banner Jones would be the first on my list.

Mr C, Dronfield
Brilliant service, kept well informed all the way through the process. Would definitely recommend.

Miss H, Nottinghamshire
Cannot fault the service, efficient, prompt and cautious. Matters explained very well and clearly. Pleasantly surprised.

Mr & Mrs D, Mansfield
Sarah Sadler
Chartered Legal Executive
Head of Personal Injury
We take data privacy very seriously, and we want you to understand and feel confident about how we collect, store and handle your personal data. If you'd like to find out more you can read our Privacy Policy.