Child Arrangements Orders
Since 22nd April 2014 the old "Residence" and "Contact" orders have been replaced by the new Child Arrangements Order.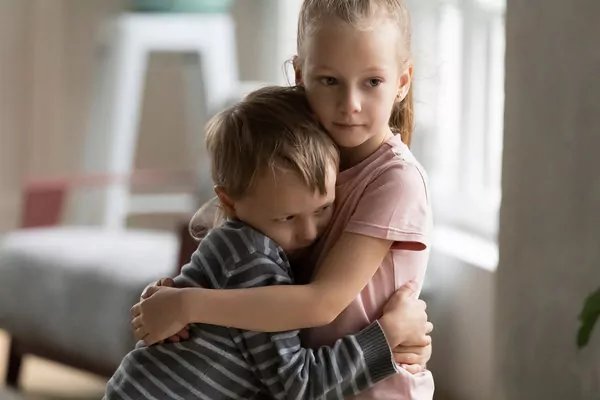 Appointments available Monday-Thursday from 7.30am and on Fridays from 9am.
Child Arrangements Orders in Chesterfield, Sheffield, Dronfield and Mansfield
The old "Residence" and "Contact" orders have been replaced by the Child Arrangements Order.
This is a change in emphasis to encourage parents to focus on the arrangements that are made for their children rather than the label given to it.
Child Arrangements Orders are defined as an order regulating arrangements relating to any of the following:
With whom a child is to live, spend time with or otherwise have contact
When a child is to live, spend time or otherwise have contact with any person.
The two main issues that parents will encounter are therefore still the question of where a child will live or reside and then the time they will spend with the parent that they do not live with.


Who the child/children live with
The way in which the court will approach where a child is to live , if parents cannot agree this, is based upon a careful consideration of the child's needs and what is in their best interests. It is rare for a court to separate siblings but if it is in the children's best interests they will do so. The court now quite often make "joint" or "shared" orders with a residence element, so that in effect the child or children will have two homes. The court can even go as far as setting out specific periods of time where the child will live with each parent, such as in the school holidays or during school term time. It can be set out in general terms if the Court is confident that both parties can agree the detail between them.
A Child Arrangements Order with a "residence" element prevents:
Altering the name of the child or children;
Removing the child or children from the UK (for more than 28 days);
Consenting to the child's adoption without the agreement of everyone with Parental Responsibility.


When a child spends time with you both
This is what used to be the "contact" or "access" element and settles when a child spends time with someone, usually the parent they do not live with. It is not compulsory to have an order to spend time with your child. These arrangements are usually agreed by both parents. If you are experiencing issues or the person /parent who the child currently lives with is being difficult about facilitating time between you and your child and mediation has not worked or has been assessed as not appropriate, then you can apply for an order with a contact element.
Over time, circumstances will change and the current arrangements may no longer suit you as a family. Very often the children themselves may decide that they no longer wish to visit the other parent, typically because they just want to spend time with their friends, or maybe the arrival of a new partner and step-siblings has made them uncomfortable.
If you start to experience difficulties with your children complying with an existing order, it is important to consider the reasons why and communicate where possible. If there has been a change in circumstances, then trying to deal with this quickly is always better than allowing matters to escalate, as doing nothing can leave you vulnerable to sanctions.
We would always advise that you try to engage with the other parent to make any required adjustments, as this is by far the most prefarable way to vary the arrangements. We can advise and assist with this, especially if communication is poor.
If an agreement cannot be reached, advice should be sought on an application to vary the existing order. You should be clear on why it is necessary and what you are seeking. We can assist with this.


Different forms of contact
The type of time spent maintaining contact with a child can take many forms, including:
Letters and emails
Telephone calls
Visiting time
Overnight stays
Where there is a concern over the level of care the adult wishing to spend time with a child can give, the Court may order a period of supervised time. This is where another adult is present to ensure that the child or children do not come to any harm.


Want to know more?
Common Child Arrangements Orders Questions
How would a judge decide which parent a child would live with?

The judge will look at what would be in the best interest of the child. The court does take into account other factors including which parent the child wishes to live with and the ability of each parent to look after the child.
Is it possible for a child to live with both parents on a part time basis?

Yes it is possible however the parents must agree this amongst themselves, the court will almost always approve this.

If the parents cannot agree amongst themselves the court will make a decision to determine the issue.
Will I lose touch with my children?

Your aim should be that both parents still play an active part in the raising of the child/children.  Usually parents sort this out amongst themselves, although if there are problems mediation can be a good way to resolve this.  Going to Court should always be the last resort where children are involved.
What happens about parenting and finance arrangements with a no fault divorce?

These are separate areas of your divorce and are not covered under the no fault divorce law. You will need to reach an agreement on how you are going raise your children whilst living separately and also agree on a fair division of your assets and any ongoing payments.

If you are struggling to agree between yourselves, family mediation is the next step as it is a pre-requisite for going to court for a decision in most cases. But there are also other options outside of court if mediation breaks down or is not suitable for your situation.
What are Parental Responsibility Agreements?

Married mums and dads have Parental Responsibility, which covers decisions about the child's day-to-day welfare and education. Each parent can apply individual parental responsibility to most situations without approval from the other parent. However, some situations will require discussion and agreement, such as the decision of which school the child will attend, and taking the child abroad for either a short holiday or a longer period.

If there is no Child Arrangements Order with a residence element in place, removing a child from the jurisdiction cannot be done without the consent of the other parent or anyone else with parental responsibility. If necessary, Banner Jones can help make the relevant emergency application through the Court for the return of the child or children.
We take data privacy very seriously, and we want you to understand and feel confident about how we collect, store and handle your personal data. If you'd like to find out more you can read our Privacy Policy.