Buying a Property at Auction
Buying property at auction can be a thrilling and potentially rewarding experience it is important to be aware of the legal implications, rules and regulations, and possible risks involved in such a purchase.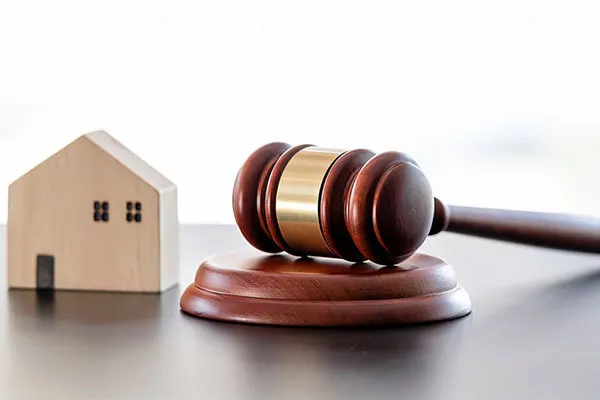 Buying a Property at Auction in Chesterfield, Sheffield, Dronfield and Mansfield
The process of buying a house at auction
Buying a property at auction - is it right for you?
While buying property at auction can be a thrilling and potentially rewarding experience it is important to be aware of the legal implications, rules and regulations, and possible risks involved in such a purchase.
Read more
Understanding Property Auctions
It is important to note that purchasing any property at auction creates a legally binding agreement from the fall of the hammer, The winning bidder is legally and contractually obliged to complete the purchase from that point. It is therefore essential that you thoroughly research the property before making a bid. This should include a detailed physical inspection of the property, checking for issues or defects, and obtaining a copy of the legal pack as soon as possible.
Whilst it may be costly to obtain survey results pre-Auction, in the long run it may be better in spending up front costs than being left with a defective property which could potentially cost more money than it may be worth.
Why choose Banner Jones conveyancing to help buy your property at auction?
At Banner Jones, we want to make the conveyancing process as easy as possible. For more information speak to our friendly residential conveyancing team, who are specialists in helping our customers buy property at auction.
We can assist you by reviewing an auction pack prior to the auction and with the completion of the sale.
We are on most of the mortgage lender panels and are familiar with their requirements
Our conveyancing costs are fixed and are competitive.
There are no hidden fees. Everything is explained up-front and jargon-free.
You will get the dedicated support of a friendly and highly experienced conveyancing solicitor.
You will receive regular updates and you don't even need to visit the office. Everything can be dealt with by phone and email.
As a leading 'UK Legal 500' Law Firm and accredited by the Law Society's Conveyancing Quality Scheme (CQS), you can rest assured that Banner Jones can help.
Reviewing the Auction Pack
Instructing Banner Jones to review the legal pack and provide you with our professional opinion on any potential issues or concerns is strongly advisable. We will be able to review the documentation contained within the auction pack and report to you any contractual terms and potential issues so that you have an educated, more informed idea as to the risks involved when purchasing the property. It can also assist should you be the successful bidder. Should Contracts be exchanged, we will already have to hand information relating to the property and therefore can proceed relatively quickly.
Advice for buying at auction
Understanding the legal pack
The legal pack will contain various documents referring to important information relating to the property. For example, a typical auction pack will include the Title, searches, planning permission or building regulation certificate, and any tenancies/lease the property is subject to.
Note, searches are not a legal requirement and therefore some auction packs may not include such information. Searches are advised as these will reveal important information otherwise not known. Searches are of particular importance if the Buyer is requiring finance from a lender (many lenders will want minimum searches to be obtained). If the searches are not enclosed within the auction pack, the Seller is not obliged to provide them and therefore would need to be obtained at the Buyers cost (and will need to be obtained in time for completion).
One of the most important documents forming part of the auction pack will be the Contract of which the terms outlined will need to be adhered to by both Seller and Buyer. Within the Contract you will find information such as deduction of Title, which means it will confirm the extent of the property to be sold, the actual Sellers (as this may not be the registered proprietors of the property and may be an Executor for example), the agreed completion date and any fees that become payable by the Buyer.
Common fees included within the Contract can include a Buyer's premium, Seller's Solicitor legal fees, reimbursement of searches and any further costs of the Seller. Check carefully the terms surrounding fees and when these become payable. Some Buyers may not have factored in the additional fees to pay when making a decision as to the bid they are willing to make.
It is extremely important that the Contract is read thoroughly before agreeing to bid. As noted, as soon as Contracts have been exchanged/the hammer has fallen, all contractual obligations including cost demands must be met and complied with.
Property auction process
When attending an auction, arriving early and registering your interest with the auctioneer is essential. Buyers could also register their interest online by submitted an Online Bidders Form of which they would need to refer to the Auctioneer. Hollie says: "Remember, you will be required to provide proof of identity, complete a registration form and pay a deposit. If you are the successful Buyer, the deposit will be payable as soon as the Contract has exchanged. The deposit is typically 10% of the purchase price, however this may have been varied within the Contract. Please ensure that at least 10% deposit is available on the day of the auction.
It is important to set a budget before attending the auction and stick to it. Auctions can be fast-paced and emotionally charged, so getting carried away and overbidding is easy. Also, remember that there may be additional costs on top of the purchase price, such as your legal fees and Stamp Duty Land Tax so make sure that you budget for all disbursements as best you can.
Should I buy property at auction?
The main benefit of buying property at auction is the potential to secure a bargain. However, she also cautions that it is important to be aware that risks are also involved. For example, the property may have hidden defects or be subject to restrictions that could affect its value or your ability to use it as intended.
Buying a property at auction can bring with it many benefits, including some cost savings and speed in seeing the purchase to a swift definitive completion, but it is important to approach each auction with caution and fully understand the legal implications, rules and regulations, and any risks involved.
By doing your research and seeking professional advice, you can increase your chances of a successful and stress-free purchase.
Speak with our Auction experts today
If you are interested in buying a property at auction and need any legal advice and support, the Banner Jones property team is ready to help. Should you require a quote in reviewing an auction pack, or you have successfully purchased from auction, please feel free to contact us where assistance can be provided.

Call 0344 558 6802 for your free, no obligation, conveyancing or auction pack review quotation today or complete the contact form below.
We take data privacy very seriously, and we want you to understand and feel confident about how we collect, store and handle your personal data. If you'd like to find out more you can read our Privacy Policy.