Long Term Care
We can help you to protect your assets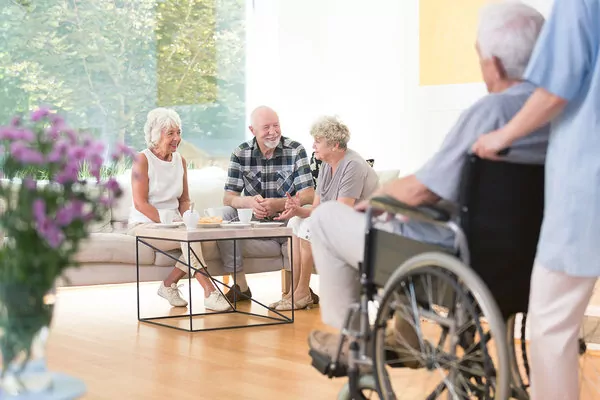 Long Term Care in Chesterfield, Sheffield, Dronfield and Mansfield
We can help you put your affairs in order
As people live longer, more and more of us face the possibility of going into residential care. This costs on average around £450 per week which means that the money you worked so hard for all your life can soon be eaten away. There are ways to preserve your assets and that's where we can help.
If your total assets (usually including the value of your home) exceed £23,250 then you will have to pay the care fees yourself, until your assets fall below that level (when the local authority will step in and contribute some of the cost). Certain assets are disregarded (see below) but the best way to prevent all your assets being used up by long term care fees is to come and see us at an early stage.
We specialise in Lifetime Planning – that is, we help people of all ages plan their future. We work closely with other professionals and the local authority to help people achieve their goals and to make sure there are no nasty surprises along the way.
NHS funding
The NHS has to fund all or part of the cost of care in some circumstances. We can explain this in detail and liaise with the NHS funding authorities on your behalf.
Make use of disregarded property
Some types of assets are disregarded by the local authority when assessing your capital. This includes the value of your home if your partner, a relative over 60 or a relative under 60 who is mentally or physically disabled still lives there when you go into care. It also includes personal belongings, such as jewellery or cars. If you wish to rely on any property being disregarded it is vital that you talk to us first, to make sure that it complies with the rules.
Give away an asset
WARNING: You cannot just give away an asset for these purposes. If you give something away and one of your reasons for doing so is to avoid care fees, the "notional capital" rules mean that you will be assessed as still owning that asset even after you give it away. You MUST see a solicitor before giving any assets away – however large or small. We can also tell you if there are any unforeseen tax or other implications of giving things away.
We recommend that you come to us as soon as you retire – or even earlier. We can then discuss giving assets away in the context of a long term plan. We can advise on types of trust available to you or alternatives to giving away the asset.
Financial planning
We work closely with independent financial advisers who specialise in long term care fees planning. There are many different products available, from bonds to insurance policies, which can help to preserve your assets. We would be happy to introduce you to a financial adviser and arrange a 3-way meeting with you, them and us. That way you know that your panel of experts are all working together in your best interests.
The service I received couldn't have been better!

Mrs C, Chesterfield
Thank you Helena for all of your help and support. We have one very happy boy again.

Mr & Mrs L, Chesterfield
We take data privacy very seriously, and we want you to understand and feel confident about how we collect, store and handle your personal data. If you'd like to find out more you can read our Privacy Policy.