Trust Disputes
If you are a beneficiary of Trust you may find yourself in circumstances where you are unhappy with the way in which the Trust is being administered by the trustees. Similarly, if you are a Trustee, you may find yourself subject to a claim by dissatisfied beneficiaries.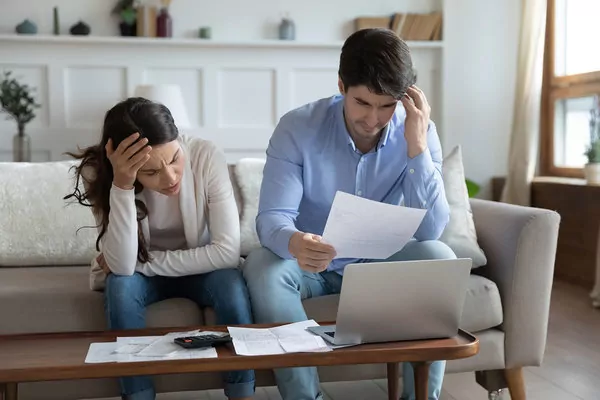 Talk to an accredited member of the Association of Contentious Trusts And Probate Specialists today.
Trust Disputes in Chesterfield, Sheffield, Dronfield and Mansfield
We can help you with your dispute
We can advise both beneficiaries and trustees on a range of disputes, including:
Claims by or against trustees;
Removing a trustee
Disputes between beneficiaries;
Disputes between trustees;
Issues regarding the administration of a trust.
Our Dispute Resolution team have experience in acting for both beneficiaries and trustees in relation to Trust disputes. We will aim to identify your goals and the most effective ways of achieving your aims at the outset of your case. We will try to resolve your case without the need for court proceedings wherever possible and we are skilled in all forms of Alternative Dispute Resolution (including mediation).
Asset Protection Trust- real life story
A couple using a Will writing company were advised to set-up an Asset Protection Trust that promised to protect their assets from a variety of
things such as care-home fees and inheritance tax.
The couple paid over £3,000 for their Wills and trust deeds without ever really understanding what they were being provided
with or an explanation of how the trust was supposed to work.
A few years later they came in to see us to update their Will and we identified that their house was now owned by their trustees
as it had been put into trust. This meant that they effectively no longer owned their own property and so they couldn't leave it
in their Will as they had wished. To make matters worse, the trust deed was expressed to be irrevocable so they couldn't simply
'undo' the deed and restore the property to their ownership.
The terms of the Will and the trusts deeds actually conflicted with each other, which served to complicate matters even further.
The Will company, as unfortunately, can be very common, had gone into liquidation and therefore they were not able to approach
them to complain and seek their assistance.
We had to make an application to the high court in Leeds to set aside the trust on the basis that it was created as a result of a
mistake. The costs of this application were around £5,000 altogether.
Clients should also be very wary of bold claims that they may be able to avoid care fees etc as this is invariably not correct in the
majority of circumstances. Please seek advise before creating one of these trusts.
Success Stories
Discretionary trust
We represented the beneficiaries of a discretionary trust in resolving a dispute that had arisen between the trustees, which had led to an impasse. The resolution involved the replacement of the trustees with professional trustees.
Resolving a dispute between the trustees
We represented the beneficiaries of a discretionary trust in resolving a dispute that had arisen between the trustees, which had led to an impasse. The resolution involved the replacement of the trustees with professional trustees.
Taking action against a co-trustee
We assisted a trustee client in taking action against a co-trustee, for breach of the co-trustee's duties, in circumstances where trust properties had been sold and the proceeds of sale were not accounted for to the trust.
Removal of a trustee
We acted on behalf of the trustees of a Will trust in defending a claim for breach of their duties and their removal from their roles. We carried out a thorough analysis of the factual evidence and gathered corroborative witness evidence, which resulted in a successful outcome for our clients.
Breach of trust by the trustees
We represented the beneficiary of a Will trust in pursuing an action for breach of trust by the trustees, due to their failure to invest the trust capital appropriately. We were successful in securing a settlement, equivalent to the sums that the trust capital would have earned in the event that it had been invested appropriately.
Common Trust Disputes Questions
Can the actions of a Trustee be challenged?

If it can be shown that a trustee has breached their duty (either their legal duty or a duty pursuant to the terms of the trust) then the actions of a trustee may be subject to legal challenge. In some circumstances trustees may be removed from office by an order of the court.
Do all Trust disputes result in court proceedings?

No. Wherever possible we will seek to resolve the dispute informally by negotiation and alternative dispute resolution. The majority of trust disputes reach settlement without the need for court proceedings to be commenced. Should this approach not prove successful however, we have experience and expertise in trust litigation and court proceedings can be commenced.
How much does a trust dispute cost?

It is difficult to accurately predict the total cost of any dispute as no two disputes are the same and the costs are largely dictated by the amount of work required to bring the dispute to a final resolution. We appreciate that clients do not like uncertainty in relation to legal costs and depending on the circumstances of the case, we are able to offer a number of funding options to clients in order to suit their needs.
What are duties and powers of a Trustee?

A trustee has the legal responsibility for assets held in a trust and is required to manage the trust in accordance with the specified terms and the settlor's wishes. Trustees are subject to various duties and as part of their function, including a requirement to: -

Act with responsibility and care;
Administer/manage the trust in accordance with the trust deed;
Act fairly and impartially to all beneficiaries;
Keep detailed records to demonstrate the trust has been managed properly;
Not to personally benefit from the trust.
The service we received was first class. The information was given to us in a manner so accurately and with clear precision.

Mr & Mrs R, Sheffield
We take data privacy very seriously, and we want you to understand and feel confident about how we collect, store and handle your personal data. If you'd like to find out more you can read our Privacy Policy.