Full Estate Administration
We know that dealing with a loss will be a difficult enough time for you and your family, and are here to help by offering a full Estate Administration service, which can deal with every practicality of a loss.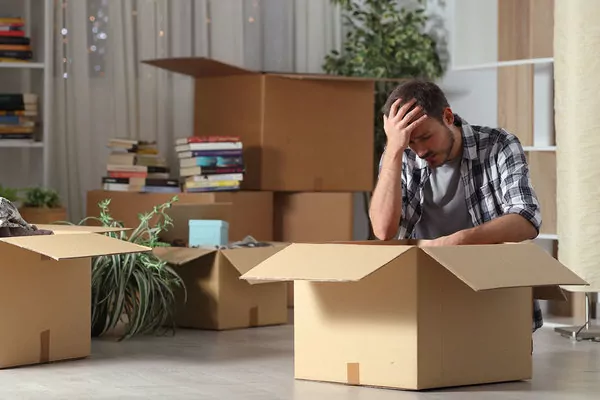 Full Estate Administration in Chesterfield, Sheffield, Dronfield and Mansfield
Call us for a free no obligation chat
When a loved one passes away there are so many different matters to take care of that administering the estate can be a daunting prospect. We know that dealing with a loss will be a difficult enough time for you and your family, and are here to help by offering a full Estate Administration service, which can deal with every practicality of a loss.
What is included in Full Estate Administration
A Full Administration would include all of the core elements of an administration such as:
Checking the validity of the Will
If there is no Will identifying the persons entitled to apply to be appointed legal personal representative and who is entitled to share the estate.
Making the application for the grant of probate
Collecting assets
Paying debts
Preparing estate accounts
As well as the following additional items;
Collecting belongings from the Hospital, Property or Care Home
Obtaining a medical certificate from the Doctor
Registering the death with the local Registry office
Obtaining the Death Certificate
Organising the Funeral. We will try our best to respect all of your loved one's funeral wishes, including the type of service (burial, cremation, etc.), the location, music and hymns, as well as complying with any religious beliefs. We will also arrange flowers, liaise with the minister to prepare a suitable eulogy, inform friends & family of the funeral and place obituaries in local papers.
Making sure any and all properties are secure. This will include arranging insurance and changing locks if necessary.
Collecting all paperwork from the property, or any executor and relatives, allowing us to write to all the various companies and organisations they had any dealings with and identify all the assets & liabilities in the estate.
Arranging valuations on properties, their contents, and any other assets.
Organising for properties to be cleared, and for any gifted items to be delivered to the appropriate beneficiaries.
Dealing with the re-homing of any pets.
Offering supports and guidance to executors and family members, either through appointments at any of our offices, or direct home visits.
Arranging re-direction of post
Preparing 'Trustee Act Notices'. These protect executors against any unknown creditors, who may come forward an attempt to state a claim on the estate.
Liaise with all organisations that your loved one had dealings with, such as service providers, cancelling any appointments, etc.
Arrange for the property to be properly maintained if it is unoccupied. If necessary, we can organise cleaners and gardeners, have bins put out, and generally keep the property looking tidy and presentable - which will be particularly helpful if it is to be sold.
Speak to estate agents and arrange for any properties to be marketed and sold. We can then work alongside our firm's property department to handle the legal side of the sale.
If the estate includes any land, we can investigate if it is suitable for any development or planning permissions. This will help it to be sold for the best value.
Investigate the Inheritance Tax position of the estate. We can identify all available reliefs and exemptions. These can include Spouse Exemption, Charitable Exemption, Agriculture Relief, Business Property Relief, and any applications for Transferable Nil-Rate Bands and Residence Nil-Rate Bands. We can then advise all executors on the amount of Tax payable and help decide where best to pay it from.
Dealing with any business/farm ownership or interests. We can work with Accountants to obtain full valuations and then organise the sale and transfer.
Distributing monies to all beneficiaries, and work closely with Tracing Agents to research the family tree and locate any family members who may be difficult to contact.
*The items in Bold would only tend to be completed if Banner Jones are acting as the exector
Additional Questions during the Coronavirus Pandemic
Banner Jones have been appointed as the professional executors in the Will. Are you still able to act during the current circumstances?

Dealing with an estate is a complicated, time consuming, and difficult process, so it is common for people to appoint a solicitor as their professional executor, to reduce the burden on family and friends. As a long-standing law firm in the area, we have been appointed professional executors by many people over the years.

Please be assured that, whilst our offices are currently closed, our teams are all still working remotely and are fully able to continue in their roles of administrating the estate. The work involved in administering an estate is carried out by communications through e-mail, phone and post, all of which we still have usual access to. We are working with local contacts to ensure we are still able to deal with funeral and property arrangements, and are liaising with Government bodies to make sure we can still obtain Death Certificates and Grants of Probate.

For more information on our Full Estate Administration service click here.
How do I register a death?

We have been in touch with our local Registry Office who have confirmed that because they are classed as key workers, they will continue to remain open to register deaths. This will allow us to then progress your matter as normal.

We are however anticipating delays with the turnaround at the probate registry as things progress, but we will keep you updated as we know more.
Want to know more?
We take data privacy very seriously, and we want you to understand and feel confident about how we collect, store and handle your personal data. If you'd like to find out more you can read our Privacy Policy.