Family Friendly Rights
At Banner Jones, our Employment Law Solicitors in Chesterfield, Sheffield and Mansfield provide expert advice on Family Friendly matters such as Maternity and Paternity Leave Entitlements.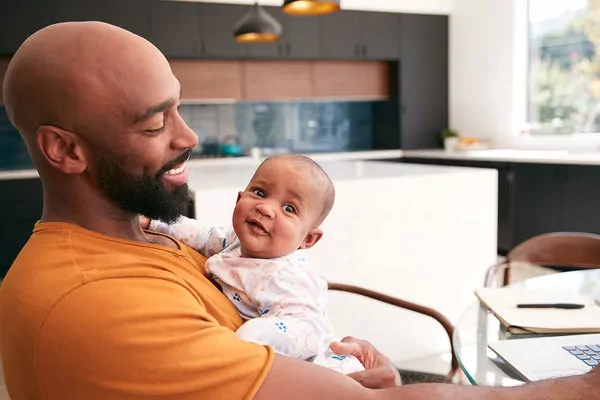 Family Friendly Rights in Chesterfield, Sheffield, Dronfield and Mansfield
We can help with your employment issue
At Banner Jones, our Employment Law Solicitors in Chesterfield, Sheffield and Mansfield provide expert advice on Family Friendly matters such as Maternity and Paternity Leave Entitlements.
There are many different types of family friendly rights in employment law including:
Maternity Leave
Paternity Leave
Shared Parental Leave
Adoption Leave
Parental Leave
Dependants Leave
Flexible Working
Part Time Working
The rules which apply to the various types of family friendly rights vary depending on the particular right. In recent years there has been a great expansion in the rights given to working families which means that this is an area of law which is constantly changing. Our Employment law solicitors ensure that they are fully updated on all developments in this area to ensure that they can offer the most up to date advice to you.
If you are an employee and feel you need advice on what your rights are and how you can ensure that these are enforced against your employer, we can assess your situation and provide you with sound advice and support to help you achieve the outcome that you want.
Maternity Rights
At Banner Jones we often see women being discriminated as soon as they announce that they are pregnant. Our highly trained lawyers can advise on the basic maternity rights including:
The right not to be dismissed due to pregnancy or childbirth
The right to time off for ante-natal care
The right to alternative work or pay during suspension because of maternity
The right to maternity leave
The right to maternity pay
The right to return to work after maternity leave
On returning to work after maternity leave, we ensure that the process is as smooth as possible. We provide all clients with expert advice and support on flexible working hours should they require it and have otherwise been turned down by their employer.
Paternity Rights
Unfortunately, paternity rights is an area many employees are uneducated about. It is likely that an employer will be more tolerant towards maternity leave as opposed to paternity leave. At Banner Jones our solicitors are continually up to date with the latest on paternity rights and are able to support any fathers who may be experiencing paternity discrimination at work. We can advise on the basic paternity rights including:
Statutory paternity pay
Qualifying period of employment
Obligation to give advance notification to employer
Maternity and Paternity Solicitors
If you are experiencing maternity or paternity leave discrimination, our highly trained maternity and paternity solicitors in Chesterfield, Sheffield and Mansfield are on hand to help solve your issues and provide you with supportive advice. We understand the distress that many of our clients are facing and therefore we offer a sensitive approach to all our clients as well as a confidential service.
Write a Will
Who will look after your child in the event of the unthinkable ever happening? Make sure you have your say, write a Will today.
Read more
Common Family Friendly Rights Questions
Do we have to do anything else in our recruitment adverts?

You need to be able to justify if you are asking for certain levels of experience. Advertising for a bus driver who is safe and has had previous experience is one thing advertising for a bus driver with 10 years' experience is another. The first option leaves your job advert open for all ages to apply. The second rules out individuals who may be in their early twenties.

Other points to consider when recruiting new employees:

Ensure whoever is interviewing potential employee's scores interviewees on their skills and competencies as opposed to their age.
Although they are not discriminatory themselves consider removing any reference to age on your job application forms.
Don't ask a potential employee for a physical fitness test unless you require them.

Once you have selected an appropriate employee ensure managers and staff are trained to monitor and avoid any discriminatory behaviour. Also make sure it is clear within any policies you have that discrimination in any form is unacceptable. Ensure managers are fully trained in diversity issues and that they are able to deal with discriminatory issues that arise within the workplace.
Do we need to worry about these requirements if we employ people in their 50's and 60's?

Yes you need to be aware of these requirements if you employ anyone of any age. They affect every area of employment as well as the recruitment and selection process. The requirements not only make it unlawful to discriminate on the grounds of age but also harassment whether it be intentional or unintentional or to victimise an individual.

You need to worry not only about your own actions but also your fellow employees who must be discouraged from making offensive or unkind comments about age or anything in between.

As with other areas of discrimination if your employee can demonstrate that there has been a difference in treatment which is due to discrimination it is solely down to you the employer to show otherwise or for you to prove that you have done everything in your power to stop such discrimination. There are no limits to discrimination awards and often they include an aspect for suffering, failure to do so can be expensive.
How does age discrimination requirements effect the recruitment process?

When you are recruiting employees you need to ensure you are not discriminating for or against anyone due to their age. This means you cannot advertise specific age requirements in any of your job adverts unless you can justify them.
What are the conditions of age discrimination?

In 2011 legislation new legislation was introduced making it unlawful to treat anyone differently due to their age except if it could be justified or falls within one of the exemptions to the law. The retirement age of 65 has now been phased out meaning employers can now only forcibly retire workers if it can be justified.
What year did the requirements of age discrimination come into effect?

The Employment Equality (Age) Regulations came into effect in October 2006. The retirement age of 65 was phased out between April 2011 and October 2011.
Want to know more?
Breastfeeding when returning to work: What's the law?
For many women, returning to work after maternity leave can feel like a daunting prospect and one of the biggest sticking points is in relation to those who continue to breastfeed or express milk once their maternity leave has ended.
Here, Banner Jones' Head of Employment law, Katie Ash, looks at the state of current legislation here in the UK.
Flexible Working Requests- Striking That Balance
As a working parent it can often feel like you overcome one obstacle only to be met with another. The start of the new school year brings with it the challenge of fitting the school run in to an already full working day. The average school day is between 9am until 3pm, give or take 15 minutes either side, which is shorter than the traditional 9-5 working day. Whilst wrap around school care is often available to cover the gap, this is not always a feasible or desired solution.
We take data privacy very seriously, and we want you to understand and feel confident about how we collect, store and handle your personal data. If you'd like to find out more you can read our Privacy Policy.