Updating Your Will
Is your Will fit for purpose?
Your Will is an extremely important document and if you've taken the time to write one then it's equally important to take the time to ensure that it is kept up-to-date. We recommend that you review your Will every 5 years to make sure that it is still valid and reflects your wishes.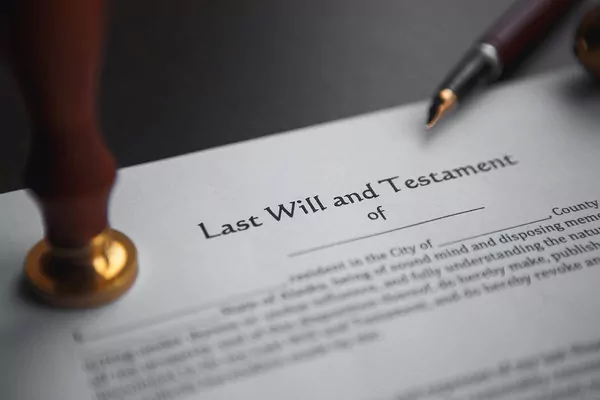 Updating Your Will in Chesterfield, Sheffield, Dronfield and Mansfield
We can help with your Will
Your circumstances may change over time and these changes should be made to your Will. If not, then your Will may become invalid Will and you will run the risk of dying without your last wishes accurately reflected.
Reviewing your Will is easy – you don't have to write a new Will every time you need to change it. Depending on the change, sometimes we can simply add a note to your file and sometimes a more formal codicil will required.
Even if your Will was not written by Banner Jones Solicitors one of our experienced Will writers in Chesterfield, Sheffield or Mansfield will still happily review it for you.


Change of address
If you move house then you should let us know so that we can update our records. You won't need a new Will, we simply add a note to the current one. This also applies to a change of name or address for the beneficiaries.
Birth of any children or grandchildren
This depends on the way your current Will is worded. If your existing Will referred to grandchildren rather than each grandchild by name then you will not need to update your Will. However as step-grandchildren are not your grandchildren the arrival of any step-grandchildren should prompt a Will review.
A marriage or civil partnership
In most cases marriage automatically revokes an existing Will, so a new Will needs to be made, however, if your original Will was made in contemplation of marriage to that spouse it should be ok. We can check it for you just to be sure.
Divorce
Unfortunately any current married Wills are still valid during the divorce process so it is a good idea to make a new Will as soon as you separate. This is the only way to stop your spouse getting everything should anything happen to you during that time. Only upon decree absolute will the Will treat the former spouse as being deceased.
Please bear in mind that if you are an unmarried, co-habiting couple any Wills remain valid after separation.
Changed relationships
Quite often people have friends listed as beneficiaries, however, it's a sad fact of life that relationships change over time and you may no longer wish for that person to receive anything in your Will. The only way to guarantee that they don't is to update your Will.
Change of beneficiary
If someone you'd named as a beneficiary has died, you should review your Will to remove that person and say who will now receive the inheritance. Most Wills may already contain a substitute but it would still be worth letting us know.
If your son/daughter as the main beneficiary is going through financial difficulties or even divorce it could be worth adjusting your Will to avoid them inheriting the current gift outright.
Change of executor or guardian
If you wish to change an executor or a named guardian this must be reflected in your Will. Maybe a child who couldn't previously act is now over the age of 18 and could take on this role, or maybe your executor's health has deteriorated and they would no longer be able to take on the role.
Gifts of specific items
Maybe you no longer have the item or you would like for it to go to someone different?
Business interests
If you have started a new business or your business interests have changed your Will may need updating. You may need more appropriate executors in place who can deal with running the business during the administration period.
It may also be worth speaking to a commercial solicitor in respect of shareholders agreements and partnership agreements.
Changes to Assets
Additional Property. If you purchase additional properties then it would be worth letting us know, although it is likely that this additional asset simply forms part of your estate residue. Please note that we do not include foreign property in our Wills – you'd need to consult a lawyer in the jurisdiction where the foreign property is based
Trusts. You have acquired an interest under a trust and therefore you should update your Will
Wealth. If you are fortunate enough for your wealth to have grown over time then your Will should reflect this. If the opposite is also true, then it would also be worth telling your solicitor to make sure this is noted in your Will
Changes to the Laws and Tax rules
Laws may change which could affect the assets in your Will and how they are a distributed. It's wise to speak with your solicitor or financial advisor as soon as anything changes that you think may affect your Will.


Want to know more?
We take data privacy very seriously, and we want you to understand and feel confident about how we collect, store and handle your personal data. If you'd like to find out more you can read our Privacy Policy.