14 August 2019
Banner Jones raises £500 through Sparkle Walk for Ashgate Hospice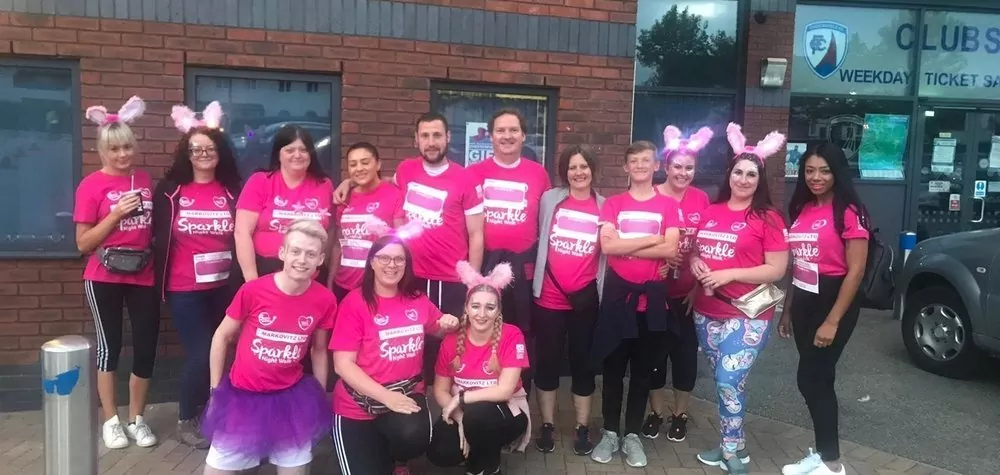 The Chesterfield team of Banner Jones has raised £500 for Ashgate Hospice through their participation in the annual Sparkle Walk.
The Legal 500 listed law firm, which operates across South Yorkshire, Nottinghamshire and North Derbyshire, took to the streets on the evening 6 July to take part in Chesterfield's biggest fundraising event, along with a crowd of 3,000.
Participants completed the 10K course dressed all in pink, with many of them donning novelty wigs and headgear.
Ashgate Hospice, just outside Chesterfield, is a registered charity which provides palliative care for people with life-limiting illnesses free of charge. The organization provides daytime care as well as running a 21-bed inpatient unit and relies largely upon the generosity of people such as those who participated in the Sparkle Walk and their sponsors.
Dawn Mann, Customer Relations Manager at Banner Jones, who took part in the challenge, said: "We are glad that we were able to participate in such a fantastic event and raise money for a worthy local cause.
"Banner Jones values these opportunities to give back to the community and we are delighted that the fundraising efforts for the Sparkle Walk were so successful.
"We're already looking forward to taking part again in 2020!"