02 September 2021
Banner Jones Solicitors supports grassroots football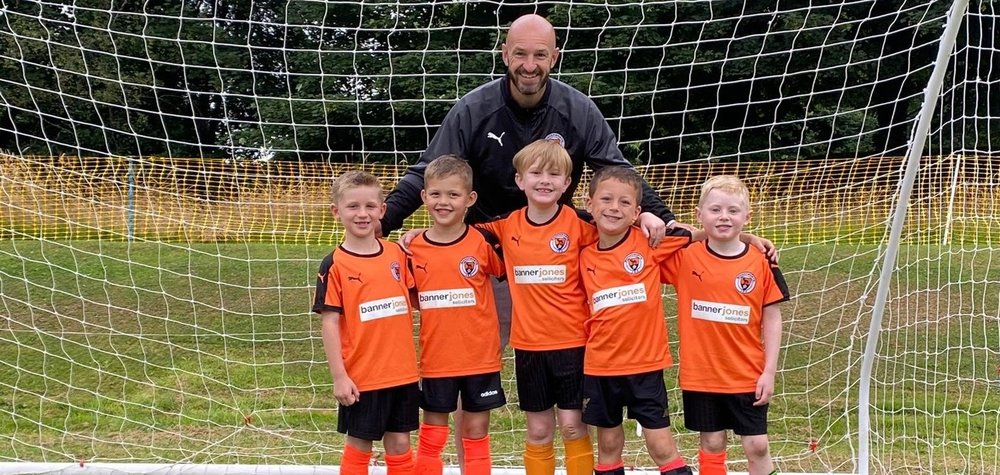 Banner Jones Solicitors are delighted to have become the new season kit sponsor for the Wingerworth Bulls under 7's football team.
The Wingerworth Bulls are part of the Wingerworth Junior Sports Association (WJSA) that was formed in 1986 by Geoff Lord.
During the 1985 football season the school fixtures had been temporarily suspended, so a group of local lads, led by his son, approached Geoff Lord with a plea to arrange a game of football. Geoff told them to get the names together of 15 boys aged 13 and he would see what he could do. 36 years later, Geoff Lord remains the club president and child welfare officer and the club continues to grow year on year. In 1996 they played their first game on The Avenue in Wingerworth, and although the area that has changed significantly in recent years, the WJSA continue to play football there.
The under 7's coach, Craig Mann says, 'WJSA is committed to making football accessible for all, regardless of ability, gender or background. Everyone is welcome at WJSA. Our core values are to create an enjoyable and positive experience of football, with the main focus at this age being confidence on the ball. The club enables children of all ages to participate in football in a fun, educational and safe environment. This is the first season for my under 7's team and I am really looking forward to seeing them grow. We train every Monday evening at The Avenue, and we will play games in the North Derbyshire Youth Football League on Saturdays.'
Ann-Marie Lowe, Marketing Manager at Banner Jones added: "As a firm we are big supporters of grassroots sport and we are delighted to have been given the opportunity to sponsor the new shirts. The son of one of our Solicitors plays in the team, so we look forward to getting regular updates of their progress through the season. We'd like to take this opportunity to wish the team and the WJSA the best of luck this coming season."