05 January 2021
Sizzling new Smoke & Ice restaurant in Edwinstowe set to defy struggles of pandemic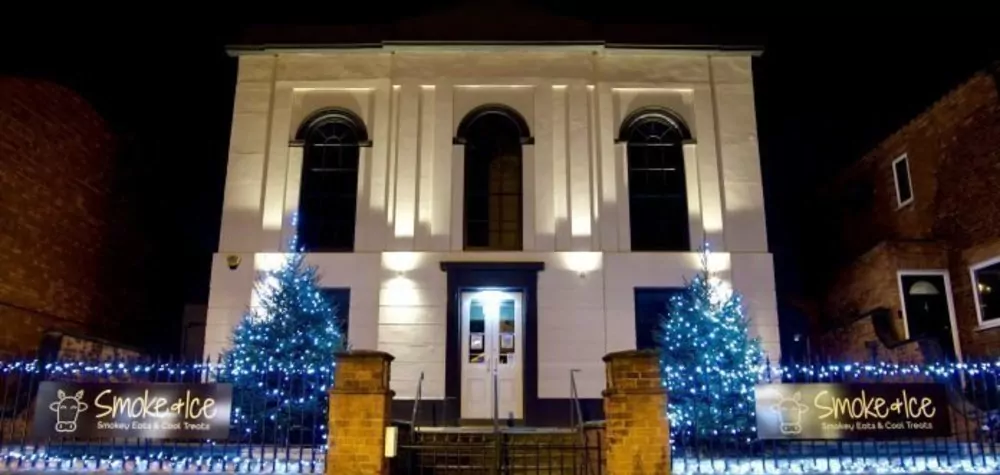 A new barbecue and Asian fusion restaurant in Edwinstowe has bucked the trend of struggling food outlets in Nottinghamshire by attracting thousands of avid followers and future customers over the last few months in anticipation of their opening.
While many eateries have sadly had to close their doors due to Covid-19, Smoke & Ice have hosted a series of successful Covid-safe tasting sessions, amassed over 3,500 Instagram followers and started serving their exciting new dishes with rave reviews.
Last Thursday, Smoke & Ice welcomed punters to their brand new premises for the first time which they took ownership of in September, with law firm Banner Jones' commercial team advising on the ten-year lease of an old church and landmark building in the village, as well as the structure of the family run business.
Established by former Chief Sales Officer Phil Holvey, wife Carol, as well as their daughter Jess, its quirky combination of "Smokey Eats" including Risky Brisket and Punchy Pulled Pork, not forgetting Momma Cs famous Loaded Roast Potatoes alongside "Cool Treats" such as Giant Profiteroles, Momma Cs Ulimate Chocolate Brownie and a huge range of locally sourced ice creams.
Though exotic in its Asian fusion menu, owners Phil, Carol and Jess are keen to support local suppliers in and around their village. All ingredients are aimed to be sourced within a 30-mile radius of Edwinstowe.
Taking advantage of the produce available to them, the creative cooks serve up new and surprising specials every week.
Having used lockdown wisely to plan their extensive range of dishes, the restaurant has hit the ground running. Local foodies have been queuing up to sample their Killer Korean Fried Chicken, Tricky Char Sui Pork Bao Buns, Punchy Pulled Pork as well as Momma C's signature deserts in the Covid compliant setting.
Owner Phil said: "Opening a restaurant in the pandemic is not for the faint-hearted; it's been an adventure to say the least. We're especially proud to have made our dream come true despite the circumstances.
"We're extremely grateful for the support Banner Jones have given us in making sure everything went smoothly when securing the commercial lease. The team have always been helpful and communicative regardless of the challenges everyone is facing at the moment."
Matthew Maiden, a Director at Banner Jones who advised the family on the lease of the new commercial property, said: "Smoke & Ice have shown incredible entrepreneurial spirit in the way they have prepared for their opening through lockdown.
"Working so hard to build their social media following and get customers trying their dishes has certainly paid off. We wish them every success as they continue to flourish."