Criminal Injury (CICA)
As a victim of criminal activity, you may be entitled to compensation.
In our experience we have found that, sadly, very few people are aware of the existence of a government funded scheme called the Criminal Injury Compensation Authority. The CICA helps innocent victims of crime by issuing compensation for the physical and psychological injuries they have suffered. The damages awarded will help towards the costs of ongoing medical care, rehabilitation, lost earnings, home adaptations etc.
In straight forward cases a solicitor may not be required and often claimants may maximise their compensation by undertaking the claims process themselves. However, in cases of a more serious nature the assessment of the appropriate level of award (based on a tariff system) can be complex and unless properly understood it may result in you being under-compensated for your injury. We would advise that you speak to a Personal Injury solicitor who will assess the likelihood of your claim being successful. Their intimate knowledge of the law and the procedures involved will give you better prospects of being awarded the appropriate damages.
At Banner Jones Solicitors, our Personal Injury specialists offer a free initial assessment appointment, and operate on a "no win: no fee" basis. If you have suffered an injury as the victim of a criminal activity, you may be eligible for compensation. Speak to an expert today to find out how Banner Jones can help.
For expert help and advice, or for a no obligation chat, call our specialist team on 0330 017 6305* or email claim@bannerjones.co.uk
*calls cost no more than a local 01 number and are included in your mobile minutes.
No Win, No Fee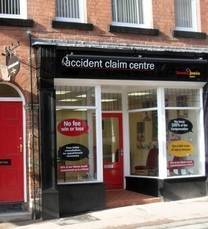 NO win, no fee
Free initial consultation
Expert Solicitors, not claims managers
Excellent Success Rate
To see whether you have a claim, contact our expert Personal Injury solicitors for a no obligation chat on 0330 017 6302* or email claim@bannerjones.co.uk
*calls cost no more than a local 01 number and are included in your mobile minutes.
Why Choose Us?
Our Defendant team have represented Defendants in the defence of various types of claims. However, we pride ourselves on our particular specialism in transport and road traffic accident claims. We have over 45 years of experience in personal injury claims management, and you'll always speak to an expert.
Visit us in Chesterfield for your free, intial consultation - no appointment necessary. We work on a no win, no fee basis, so you've got nothing to lose.
We're also members of the Law Society's Personal Injury panel, so you know you're in safe hands.
Serious Injuries
If you've suffered a brain injury, a spinal injury, amputation or the loss of a loved one, you might want to take a look at our serious injury section and see how we can help you.
97% of our clients would recommend us to a friend
(Ongoing Client Survey)
I would like to put on record my great appreciation of the efficient manner in which you have dealt with the estate. At all times you have been so helpful and your advice when things seemed to be falling apart has minimised my stress level.
Mr S, Sheffield
I was involved in an accident and my insurance company thought they had achieved the world for me by getting an offer of 50/50. This offer would mean not only would I get 50% of the damage done to my car, but would also lose my no claims bonus. I went to Banner Jones with all the paperwork and just a few weeks later I was banking a cheque for the full amount of damages and had my no claims discount. Great Service!
Mr B, Chesterfield
The receptionist staff on both days we visited your office were extremely friendly and the whole experience of dealing with Banner Jones was wonderful
T Howard
The service I received couldn't have been better!
Mrs C, Chesterfield
Frequently Asked Questions
Watch Our Video
Personal Injury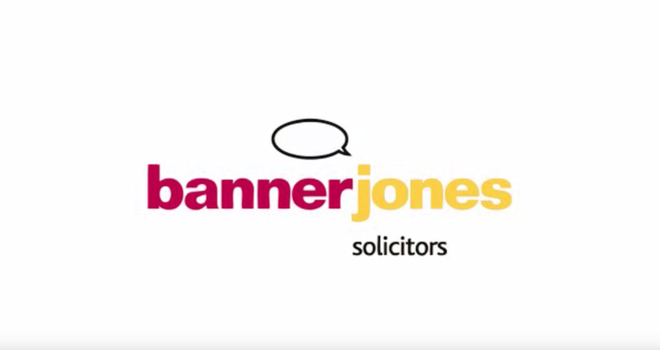 Simon Wright Executive Director and Head of Personal Injury passes on some key advice on the subject making a claim.
Our Criminal Injury (CICA) Specialist Team