What do you specialise in?
Simon qualified in 1989 and since that time has specialised in Personal Injury Law and Clinical Negligence claims. Simon heads up the Personal Injury department in Chesterfield which covers all types of injury claims including road traffic accidents, workplace accidents, physical & sexual abuse, industrial disease, clinical negligence or in occupier's liability situations.
Simon's specialism is helping clients who have suffered serious brain injuries and more recently Simon has taken on several physical and sexual abuse claims, becoming the local expert in this field.

Simon's wealth of experience has been recognised by the UK Legal 500 for several years and he has received 'Recommended Lawyer' status for his excellence in Personal Injury work.
In the 2022 guide they state that:
'Simon Wright was indefatigable in his efforts – we are extremely grateful for his ongoing support.'
'Simon Wright is approachable and has a no nonsense approach, which allows you to relax, seek guidance to gain the correct outcome.'
In the 2021 Legal 500 guide Simon's team were praised for being 'happy to think outside the box' and for how they 'value the client as an individuals'.
The 2021 guide also says:
'Simon Wright leads the PI team. His judgement and commitment to the cause of his clients is second to none. Sarah Sadler is an excellent "lieutenant" to Simon and a key member of the PI team.'
'Robert Banner and Simon Wright have in depth knowledge of all their clients and they take the lead, with a hands on approach to their work, rather than delegating to inexperienced legal professionals. This makes their work and their case management stand ahead of the big corporate claimant firms. Robert and Simon are available 24/7 to discuss issues. They inspire confidence.'
Previous editions say that Simon Wright, is 'a top-class personal injury and clinical negligence litigator' who is 'never flustered or outmanoeuvred by his opponents'. He is "a straight-talker who superbly handles clients and opponents to achieve results other lawyers would die for'' and that "Simon leads an extremely impressive group that advises on claims arising from road traffic and workplace accidents, public liability and employers liability. Simon Wright is recommended."
He has represented claimants seeking damages following a number of nationally reported incidents including the Hatfield Rail Crash and the Manchester Air Disaster. In addition he has represented Claimants in high profile cases of public importance such as Darby v The National Trust [2001] EWCA Civ 189 which is a leading case in the field of Occupiers Liability.

Simon has a wealth of experience in cases of utmost severity with his professional involvement in some cases continuing beyond settlement of the claim. In a number of cases Simon has continued to represent his clients by being appointed as a Professional Deputy of the Court of Protection or as Professional Trustee for the injured party where persons have been unable to manage their own affairs following their injuries. Simon feels that his ability to continue to assist people even after the settlement of their claim is a particularly satisfying part of his role.
In 2020 Simon took over as the Chief Executive of Banner Jones Solicitors and is now at the foreffront of all managment decisions.
When did you Qualify?
1989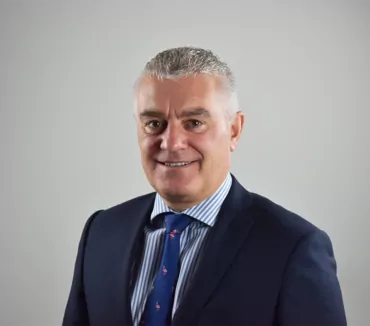 Simon Wright
Chief Executive
Head of Personal Injury