Shetal Says...
"Getting married and having children together is one of life's real pleasures, but for some there isn't always a happy ending. Getting divorced when there are children involved can be very complex and sometimes painful, but as a children law expert I have to always focus on what is the best outcome for the child. Very often there isn't a clear-cut solution, so I help my clients to find an outcome that they are comfortable and one that will give the child as much stability as possible. Divorce is very tough on children and it's my job to help families navigate the process whilst always focusing on the needs of the child."
Expertise
Shetal is a Resolution accredited specialist in children and domestic violence cases and it is her experience in these types of cases that has meant Shetal has been listed as a 'Recommended Lawyer' in the UK Legal 500 rankings for the last 5 years. Shetal has over 15 years experience in dealing with children issues and divorce.


How Shetal helps
Shetal is a children law expert who takes pride in getting the best outcome for her clients. Shetal provides guidance to her clients on how to have conversations with their children about what is happening during the divorce as she knows how important communication with them is at the time of change. Shetal helps her clients to negotiate a contact regime that works for them and the child, and once negotiations are complete Shetal will file the order with the Court to make the contact arrangement legally binding.
Shetal is there to provide ongoing support to her clients as very often circumstances change as the children get older and contact arrangements need to be reviewed. Shetal is also experienced in dealing with urgent injunctions for emergency situations, where for example the child may have been taken abroad without consent.


Case studies

One of Shetal's recent cases has been published as the judge felt it was important for the public to be able to see how the family courts come to decisions on cases involving children. The case, where Shetal acted for the mother, concerns the impact of domestic abuse on child arrangements and an allegation of parental alienation supported by one of the experts only. This was an unusual case where a psychiatrist and psychologist were instructed to undertake work with the family.

Client feedback
In the 2021 guide Shetal received this testimonial from a women's refuge;

'Shetal Gudgeon has a long history of working with women fleeing domestic abuse. We recommend her to our residents because we like the manner and tone of voice she uses when communicating with our women. She makes them feel valued and important. She shows empathy and respect. This is something some of our women have never experienced. Our women need a certain kind of person as they have fled domestic abuse, lost their homes and sometimes children. They have complex needs and are dealing with trauma.'

Previously recognised as a recommended Family Lawyer in The Good Lawyer Guide – the independent guide to solicitors in England and Wales –She is well known for providing clear and practical advice described as "second to none" and leaving "no stone unturned". She has also been described as "professional", "welcoming" and "empathetic". Shetal works closely with her contacts such as charities in the areas of domestic violence and sexual abuse.

Women's refuge
Accreditations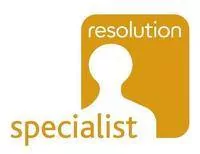 Contact Shetal
We take data privacy very seriously, and we want you to understand and feel confident about how we collect, store and handle your personal data. If you'd like to find out more you can read our Privacy Policy.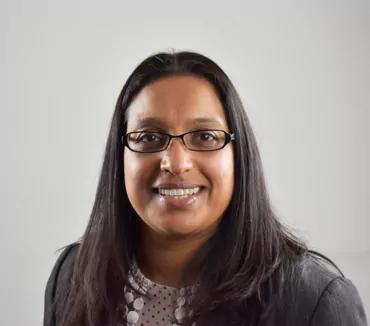 Shetal Gudgeon's Services
We take data privacy very seriously, and we want you to understand and feel confident about how we collect, store and handle your personal data. If you'd like to find out more you can read our Privacy Policy.