Vince started his legal career in 1992 as a Solicitor's clerk in Derby, becoming a freelance Police Station Representative in 2002 whilst studying for his law degree. Vince qualified as a Solicitor in 2008, where he specialised in criminal defence before moving on to focus solely on child care proceedings. Vince joined Banner Jones in 2019 and has since taken over as the head of the department following the retirement of the current head in 2021.
Due to the complex and often contentious nature of Child Care Proceedings, it can be important to have experience on your side.
Vince is experienced in representing:
Children in Care Proceedings through their Children's Guardian, as well as children directly when separate representation is necessary.
Parents, Grandparents and other family members in Care Proceedings.
Individuals who have been invited to intervene in Care Proceedings.
Parties in applications for Adoption Orders.
Both parents and children in disputes concerning residence, contact arrangements for children, adoption, prohibited steps and specific issues.
He regularly advises and assists in relation to Child Protection Conferences and Public Law Outline (PLO) meetings and with other Social Care queries.
Vince provides his clients with a straight talking yet professional approach to best represent the interests of his clients.
Vince is also a member of the Accredited Law Society Children Panel.
Vince has been quoted in the 2022 Legal 500 rankings as being 'Exceptional'. They also state "Vince Beckworth, Peter Jones and Helena Downing are all exceptional in their respective commitment to their clients and to ensuring that they have the best advice and support available. Their advice always seems to me to be client and child focused and very empathetic towards their clients who often face difficult and emotionally challenging decision making in relation to the future care and welfare of their children.'
Notable reported cases Vince has been involved in:
X And Y (Delay: Professional Conduct of Expert) (Rev 1) [2019] EWHC B9 (Fam) (11 March 2019)) (View without highlighting) [8%]
([2019] EWHC B9 (Fam); From England and Wales Family Court Decisions (other Judges); 27 KB)
Derbyshire County Council v SH [2015] EWFC B102 (16 June 2015) (View without highlighting) [6%]
([2015] EWFC B102; From England and Wales Family Court Decisions (other Judges); 37 KB)
When did you qualify?
2008
Where did you study?
Derby University – Law degree
Sheffield University - LPC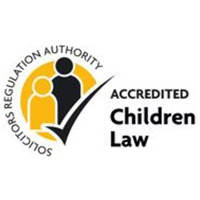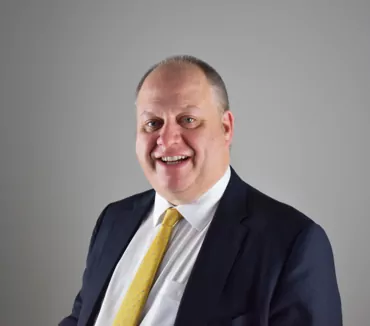 Vince Beckworth
Director
Solicitor
Head of Care