Financial Settlements
At Banner Jones we can offer guidance on suitable Divorce Financial Settlements.
Among the first questions we are asked are: "how will our finances be divided?" and "how will we come to a divorce settlement agreement?" At Banner Jones our experienced divorce solicitors based in Chesterfield, Dronfield, Mansfield and Sheffield will work with you to achieve the best divorce settlement available.


Divorce Financial Settlement negotiations take into account several factors including:
The financial and other needs of any children
The current earnings of both parties
The potential future earning capacity of both parties
Length of the marriage
Standard of living enjoyed during the marriage and income needs
Contributions that both parties have made to the marriage, both financial and otherwise – including looking after the house or caring for children
Assets of each party, including accrued pension values
Talk to our team today on:
0330 017 6309

Kelly Parks
Head of Family Law
Banner Jones Family Law Reviews
4.7
out of 5 based on
61
ratings
Reaching A Financial Divorce Settlement Agreement
The ideal solution is for an amicable financial divorce settlement agreement to be reached by negotiation between both parties and their divorce solicitors. This will help to minimise legal fees and avoid the necessity of going to Court to reach a divorce settlement.
If an agreement can be reached out of Court then your divorce solicitor will draw up a consent order giving full details of the agreement reached. Both parties sign this agreement and it is then sent to the Court for a Judge to check it is reasonable before the Court endorses it as a legally binding order. We would always advise couples to try and come to an agreement on the divorce settlement before having to go through the Court process.
.
Clean Break Agreements
A clean break is a type of divorce settlement where all finances are finalised at the point an agreement is implemented. It usually involves a split of assets between the parties with no ongoing spousal maintenance.
A clean break is also achievable in cases where spousal maintenance would normally be payable. If enough assets exist to enable the party liable to pay maintenance to transfer assets of a suitable amount, then this can negate the payment of maintenance on a capitalised basis.
Once a clean break has been accepted by the court neither party can try to claim additional assets or maintenance at a later date, no matter what their change of circumstances.
A clean break agreement applies only to your spouse. It is not possible to get a financial clean break in respect of your children as you have an ongoing responsibility to support them.
Frequently Asked Questions
Contact Us For Advice On Financial Settlements
At Banner Jones we have a team of expert divorce solicitors who are highly experienced and will treat each case uniquely depending on your circumstances. Our family law specialists achieve solutions through confidential settlements, we will ensure that we get the best financial settlement for you. We have worked on many divorce cases and have been successful at achieving the best divorce settlements for our clients.
We have offices in Chesterfield, Sheffield, Dronfield, Mansfield & Nottingham.
Update Your Will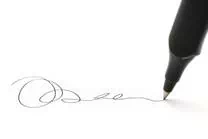 If you have a Will in place with your spouse and you are getting divorced, do not forget to change your Will.
We can help you.
97% of our clients would recommend us to a friend
(Ongoing Client Survey)
Thankyou Helena Downing for all your excellent service.
Mr & Mrs W, Alfreton
The family department at Banner Jones have just completed the legal arrangements in respect of my divorce. The service I received was exemplary and I wanted to write to you to let you know this. I have been pretty constrained in relation to availability to meet and most of our business has been done over email which I appreciated. Responses have been very timely, updates provided regularly, deadlines hit and fees reasonable. I contrast this with the service provided by a large law firm in Sheffield in the early part of the year and your approach and that of your staff to customer services, in my view, sets your firm apart. Your firm came to me through personal recommendation by a friend and I shall be happy to do the same. Thank you again.
Mr C, Sheffield
Thanks for your assistance with my case, your advice has been invaluable, and I would certainly recommend Banner Jones to my family and friends.
Mr P Sheffield
We would like to thank our solicitor acting for us Richard, he did a great job and was very easy to speak to and very friendly. Extremely professional and we would use him again in the future.
Mr & Mrs S, Sheffield
We're really grateful for the work you did for us. 10 out of 10!
Mr & Mrs S, Bridlington
Very easy to make appointments, very personal service from all people at Banner Jones, my solicitor was very friendly and put me at ease. If I needed a solicitor again, Banner Jones would be the first on my list.
Mr C, Dronfield
Cannot fault the service, efficient, prompt and cautious. Matters explained very well and clearly. Pleasantly surprised.
Mr & Mrs D, Mansfield
Talk to our friendly team today on: 0330 017 6309

Kelly Parks
Head of Family Law