Kelly Says...
"There's lots of advice on how to have the perfect wedding, but no one tells you how to divorce. I know how high emotions can be during this time, and I often tell my clients that the stages of divorce can feel a little like grief. Dividing up the assets from a marriage can therefore be difficult and sometimes painful, so it's important to have someone experienced on your side to help you navigate this and to also make sure that you get the outcome you deserve."
Expertise
Kelly Parks - Recommended Lawyer 2024
Kelly has once again been given the Recommended Lawyer status in the 2024 UK legal 500 rankings.
Kelly qualified as a solicitor in 2003 and has practised exclusively in Family Law since qualification. She specialises in all areas of Family law including:
Complex Divorce and Separation
Resolution of complex financial issues and pension sharing
Civil partnership dissolution
Children law issues and Contact Orders
Cohabitation agreements
How Kelly helps
Kelly is a financial settlement guru and takes pride in getting the best settlement for her clients. Kelly knows how important the financial agreement is when a couple divorce, so she often works alongside our wealth management team to ensure that her client's pensions and investments are properly considered. This means that Kelly can consider the long-term financial security of her clients which is so very important after divorce.
Kelly has a busy family life herself and her flexible hours mean that she can be there for her clients from 7.30am enabling them to meet with Kelly before their day begins.


History
Kelly studied at Nottingham Law School & Sheffield University and joined Banner Jones in November 2017 from Stowe Family Law, the UKs largest specialist Family Law firm in Cheshire. Kelly brings with her a wealth of experience dealing with high net worth cases which often include complex arrangements.


Case studies
Fair Financial outcome, when there is a large disparity in income
This case is an example of what I can do to ensure a fair financial outcome, when there is a large disparity in the income between a couple who are divorcing.


The parties live in a family home valued at £645,000, but due to a lot of debt, there was only £40,000 equity in the property. The wife was a high earner, earning £150,000 per annum and the husband earned £40,000 per annum. The largest asset was the wife's pension pot, valued at £880,242. The husband had a pension provision of £58,532, giving a total pension fund of £938,774.
The wife's solicitor proposed that only the amount of pension accrued during the marriage should be used in the settlement, however, I was able to assist my client using recent developments in case law regarding pensions. Recent case law stated that in a needs case, the full value of the pension should be taken into consideration and on this basis, I was able to negotiate a pension sharing order taking into consideration the whole pension pot. It was agreed that £410,855 would be transferred to the husband who at the same time will retain his pension. This lead to an equalisation of the pension pot and a very satisfied client.
The wife took on the debt of £600k and remained in the family home. The husband was therefore left debt free, enabling him to obtain a mortgage to by another property.
Given the disparity of income, spousal maintenance was considered for my client, but not pursued on the trade-off that the wife would not pursue child support. A separate contract was drafted in this regard as the court does not have jurisdiction to order that no child maintenance is payable.
This case was completed without a face to face meeting with my client, and is testimony to the convenience and ease of virtual and telephone appointments.


Complex divorce with multiple properties
In this case I represented the husband, who was the sole earner of the household, earning between £350,000 and £450,000 per annum.


The couple were originally from Derbyshire, had been married for 10 years and had two dependent children. Due to the husband's job they owned properties in London and Derbyshire. London was the main family home, as this is where husband worked and where the children attended school, however, the parties lived together as a family at the Derbyshire property during the COVID-19 lockdown.
Difficulties arose in the marriage during the COVID-19 lockdown. Husband was extremely busy at work throughout the pandemic; and additional pressures of all being at home together; home schooling the children; and the fact that the cleaner was no longer able to attend the property had created a pressured environment. The wife decided to end the marriage.
The value of both properties was in the region of £1.365mn, with equity of around £730,000. The husband paid the mortgage repayments on both because the wife did not work and was financially reliant on her husband.
In terms of other assets, the husband's pension had an approximate value of £500,000. He also had a cash ISA in his sole name containing approximately £100,000. The wife had no pension provision or savings despite having a degree and working in event management previously.
There is a limited company of which both parties are directors, with one buy to let property worth approximately £100,000 in the portfolio. The husband unusually wants the parties to remain jointly as directors to receive a small income from the business to be used for school fees and leave as a legacy for their children.
This was an unusual case in that husband required two properties, one in London for work and one in Derbyshire, as the wife planned to relocate back to Derbyshire with the Children. My client's aim was to retain both of the current properties and buy the wife a mortgage free property.
The wife over time will benefit as she will have more equity in her one property then he will have in the two as he will have to re-mortgage to achieve this.
Following negotiations we finally agreed maintenance at £1200 per month.
Given the nature of my client's work, the ability to call me early in the morning when his office was quieter, was really important to him and it meant that he could get straight on with his day.

Client feedback
It was extremely convenient to be able to discuss my case with Kelly before work in the morning. This avoided us missing each other, did not interfere with my work day and I knew that if I had something to deal with during the day I could discuss it with her the following morning. Our lives have been turned upside down during the pandemic and as such we all have to work more flexibly. It was refreshing and reassuring to see Banner Jones Solicitors embracing this flexibility by responding positively and dynamically to their client's needs and pressures.




Mr Miller  Director, Manchester
Accreditations




Contact Kelly
We take data privacy very seriously, and we want you to understand and feel confident about how we collect, store and handle your personal data. If you'd like to find out more you can read our Privacy Policy.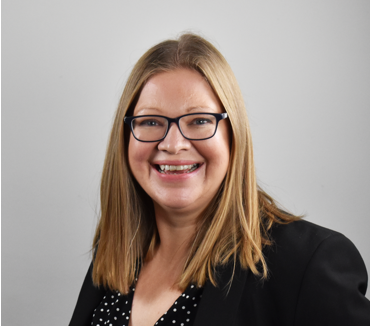 Kelly Parks
Director
Solicitor
Head of Family Law
Kelly Parks's Services
We take data privacy very seriously, and we want you to understand and feel confident about how we collect, store and handle your personal data. If you'd like to find out more you can read our Privacy Policy.