The Cost of Divorce
At Banner Jones solicitors we want to give you the information you need to make an informed choice about getting a divorce, and highlighting the true cost of a divorce to you. It is important therefore to understand that the overall cost of the divorce process amounts to more than just the cost of the divorce itself.
Talk to our team today on:
0330 017 6309

Kelly Parks
Head of Family Law
Banner Jones Family Law Reviews
4.7
out of 5 based on
61
ratings
Three Aspects Involved With A Divorce
1. Divorce: this means the purely legal aspect of bringing the marriage formally to an end. We now do this on a fixed fee basis making it easier for you to budget for this element.
2. Finances and Property: agreeing things such as who will have the family home, how other assets are distributed and whether maintenance will be payable.
3. Children: agreeing who your children will live with, contact rights for the other partner and financial maintenance. We have specialist in this area who can help you come to the best solution.
Low Cost Divorce
An important aspect of the cost of any divorce is how much the parties involved are able to reach agreement. If you and your spouse have substantial disagreements about arrangements for children and finances, and these have to be negotiated through both parties divorce solicitors, then the cost can increase significantly.
At Banner Jones we will negotiate firmly on your behalf but will always attempt to keep your divorce costs to a reasonable level in the process.
Contact A Divorce Solicitor
Our expert divorce solicitors are highly experienced and will treat each case uniquely depending on your circumstances. Our family law divorce specialists achieve solutions through confidential settlements and are always on hand to provide support when resolving divorce settlement issues.
We have offices in Chesterfield, Sheffield, Dronfield, Mansfield & Nottingham.
Getting Divorced?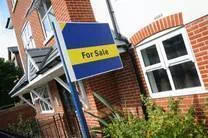 Getting Divorced?
Need to sell the matrimonial home?
We can help.
Frequently Asked Questions
97% of our clients would recommend us to a friend
(Ongoing Client Survey)
Thankyou Helena Downing for all your excellent service.
Mr & Mrs W, Alfreton
The family department at Banner Jones have just completed the legal arrangements in respect of my divorce. The service I received was exemplary and I wanted to write to you to let you know this. I have been pretty constrained in relation to availability to meet and most of our business has been done over email which I appreciated. Responses have been very timely, updates provided regularly, deadlines hit and fees reasonable. I contrast this with the service provided by a large law firm in Sheffield in the early part of the year and your approach and that of your staff to customer services, in my view, sets your firm apart. Your firm came to me through personal recommendation by a friend and I shall be happy to do the same. Thank you again.
Mr C, Sheffield
Thanks for your assistance with my case, your advice has been invaluable, and I would certainly recommend Banner Jones to my family and friends.
Mr P Sheffield
We would like to thank our solicitor acting for us Richard, he did a great job and was very easy to speak to and very friendly. Extremely professional and we would use him again in the future.
Mr & Mrs S, Sheffield
Exceptional service at a very reasonable cost.
Mr G, Forest Town
Banner Jones are excellent, the Family team had some strategy to their advice rather than just giving bog standard legal advice.
Mr T, Whittington Moor
I used Kelly Walters for my divorce, and both her and her secretary, Dawn, were professional, efficient and friendly. I have used other solicitors before, but Banner Jones are by far the best.
Ms S, Sheffield
Absolutely brilliant service. Thank you so much!
Mrs D, Grassmoor
Very efficient, friendly and professional. We would definitely recommend to friends and family. They made the whole experience problem free.
Mrs W, Mansfield
We're really grateful for the work you did for us. 10 out of 10!
Mr & Mrs S, Bridlington
Talk to our friendly team today on: 0330 017 6309

Kelly Parks
Head of Family Law